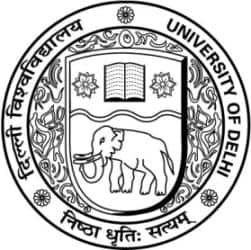 The Mayan prediction of the world ending on 21st December might not have come true, but the students of Delhi University were in for a small glimpse of what could have been, as the semester results were declared barely three weeks after the exams ended.
The results were a tad surprising and unpleasant for most. 2nd Year History honours saw a fall of 10 percent in their marks as compared to the last two semesters. The topper of Lady Shri Ram College scored a 75% that was a drop from last semester's 81%, while the average was around 60%. A significant number of people failed in courses such as Economics (Hons) and B Com (Hons), while the general trend was poor scores in subjects where students were confident of scoring well. "A large number of people want to give their papers for re-evaluation, but the procedure is not yet clear to anybody as it had been removed for a while," says Diksha Jhalani from LSR.
The Economics (Hons.) topper at Kamla Nehru College scored an 83, while St. Stephen's saw an 85, which was similar to last semester's scores. B Com honours at SRCC saw a drop of about 5-6%, with the highest being around 89% as compared to a couple of students scoring in the nineties last year. Other courses such as Psychology (Hons.) also saw a drop in percentage, with some students claiming that the only thing that helped them scrape through was good marks given by their college in the internals. English honours in Venky saw a fall of 6-7% in the overall percentage, while other colleges also saw a slight decrease in the English scores this semester. The result of the subject Economic History of India and interdisciplinary courses like Environmental Issues was not as good as expected, despite these subjects being highly scoring.
The results of the first semester were more or less the same as what it was last year, with many of the students scoring high percentages. However, there was also an increase in the number of students who didn't do so well, leading to more students failing. First year students mostly responded to the results as unexpected, while the correction of qualifying papers like lower and higher Hindi was more lenient this time, with most students passing these exams. Overall, the results this semester consisted of more nightmares for the students, as the Delhi University Board can't seem to make up its mind on maintaining consistency when it comes to giving marks in the recently introduced semester system.