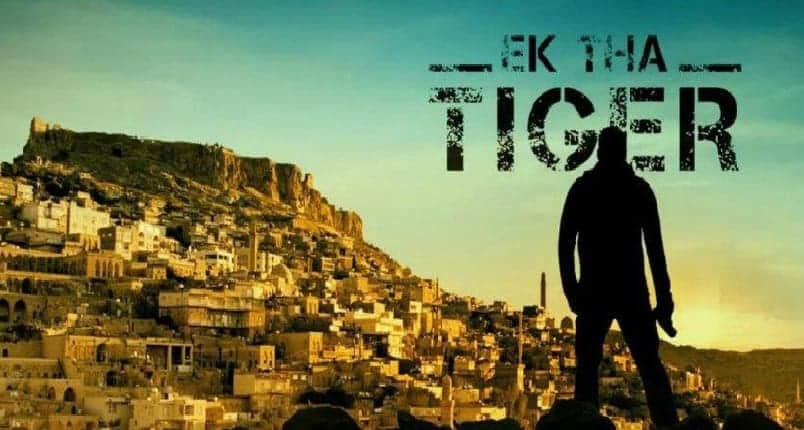 Ek Tha Tiger has more story than Ready and Bodyguard put together and still it does not have much of a story. Throughout the movie, a song was playing in my head called Titanium. The lyrics go like "I'm bullet proof, nothing to lose, fire away fire away"!  Not a single bullet so much as grazes Salman khan and finally when one does he acts like it's a prick and not a bullet!
The movie revolves around a superhero RAW agent (Salman Khan) who fights villains without breaking into sweat, is committed to his task and has not taken a leave from work in twelve years. Things change when he goes to Dublin for an assignment and encounters Zoya (Katrina Kaif). The assignment is pretty simple and requires him to only observe a scientist and check if he is leaking information to the ISI.
The first half just has the love story brewing with only fits of action in between. It is slow and the romance lacks chemistry. Tiger to too flustered to find himself in love and Zoya doesn't really have much to do. They have tried a few cracks at humor which thankfully don't fit the usual Salman brand and that is a relief.
If you survive the first half, the second half is far more entertaining. The story is predictable. It is filled with action sequences coming one after the other. It has the same old bollywood story of the lovers running form the world that is trying to keep them apart. Ek Tha Tiger is one of the few if not the only bollywood movie with the female protagonist doing action sequences. It's a refreshing change to see the female protagonist stand up for herself than playing the damsel in distress. The chase even though unrealistic is well shot and crisp.
Salman Khan has stepped away from his comic avatar and quite successfully pulled off this serious role. Surprisingly Katrina Kaif has also tried her hand at acting and Ek Tha Tiger might just be her best. However the songs in the movie were really not required and the movie would have been faster and better without them.  If you start to look for loopholes, there are one too many.
In order to enjoy this movie, you need to leave your brains at home and then watch it.
Rating it, I would say two cheers for this romantic thriller!