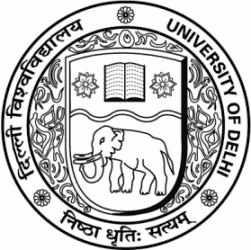 Delhi University has decided to revoke its decision regarding the issue of students being asked to write their personal details on answer sheets. The decision to include this information had come under fire from both students and teachers. It was finally cancelled following protests by the student community and the threat of an agitation by DUSU.
Authorities admitted that a committee of college principals and officials met on the 29th of October to discuss the issue. Following negative reactions of students, it was agreed to go back to the earlier system wherein only an identification code would be visible on the answer booklet.
Teachers also cheered the annulment, feeling that with the earlier decision, there was scope for discrimination. Said Dr. Rekha Dayal, associate professor, Jesus and Mary College, "I'm very happy that the earlier decision's been revoked. It would have definitely caused unwanted subjectivity otherwise. "
With this semester, DU has also decided on other reforms with respect to exams. This time, instead of one, three teachers would be evaluating different parts of one single answer sheet. DU feels this would lessen the burden of administrative department as there would be less scope for mistakes. In the earlier system, one teacher checked the answer sheet and two others rechecked it. Due to this reform, rechecking will also be scrapped as authorities feel there would be no mistakes.
With these reforms, DU seeks to redeem itself and at least seem more efficient.