It's the time of the year when the campus is glowing with the enthusiastic and anticipating faces of freshers who are all set to be welcomed in a new city.  From the hustle to get admitted in their dream college to the excitement of finding a new home, they're all geared up.
While universities all over India focus on providing a world-class education to students, they are unable to fully cater to the demands for student hostels. Eliminating the petite population that gets enrolled in university hostels, more than 80,000 students go about seeking shelter with private establishments like PGs and Flats. And in no time you can find the same enthusiastic freshers lingering on the streets of campus to buy vegetables!  Their objective of education and career advancement takes a back seat as they recognize the necessity to satisfy their basic living needs like comfortable housing, food and nutrition, cleanliness, laundry, EPC support, entertainment and socialization.
Having faced similar challenges while in Delhi University, a group of students from Ramjas College is venturing the opportunity through their startup in the student housing sector -YourShell.
The company provides easy to book, better serviced, and affordable rental homes to students within the campus and thrives on building a co-operative and robust support system for handling student grievances.
Apart from providing fully furnished air-conditioned rooms adorned with carefully crafted decor, four-time meal plan, with regular milk, fruits and additional beverages, dedicated housekeeping, personalized caretaking and a robust redressal system, YourShell properties offer a whole new set of free services to their residents which include library, gaming zone, gym, prepaid electric meters, smart card entry system, online payment portal, career counseling sessions, internship guidance and rent credit facility.
Founded in January 2017 by Sunny Garg, Vishesh Khunger, Shaifali Jain, Gaurav Verma & Vartika Sharma, YourShell has been financially backed by the 'Startup India Standup India' scheme of Modi government since its incorporation and is now a government recognized startup. Within two years of its inception, YourShell has managed to grow into the largest student housing community of North Campus, University of Delhi. It currently operates 18 residences and is home to 650+ students. Providing residential services to both girls and boys, the range varies from INR 10,000 to 25,000 to provide a wider range of options to choose from.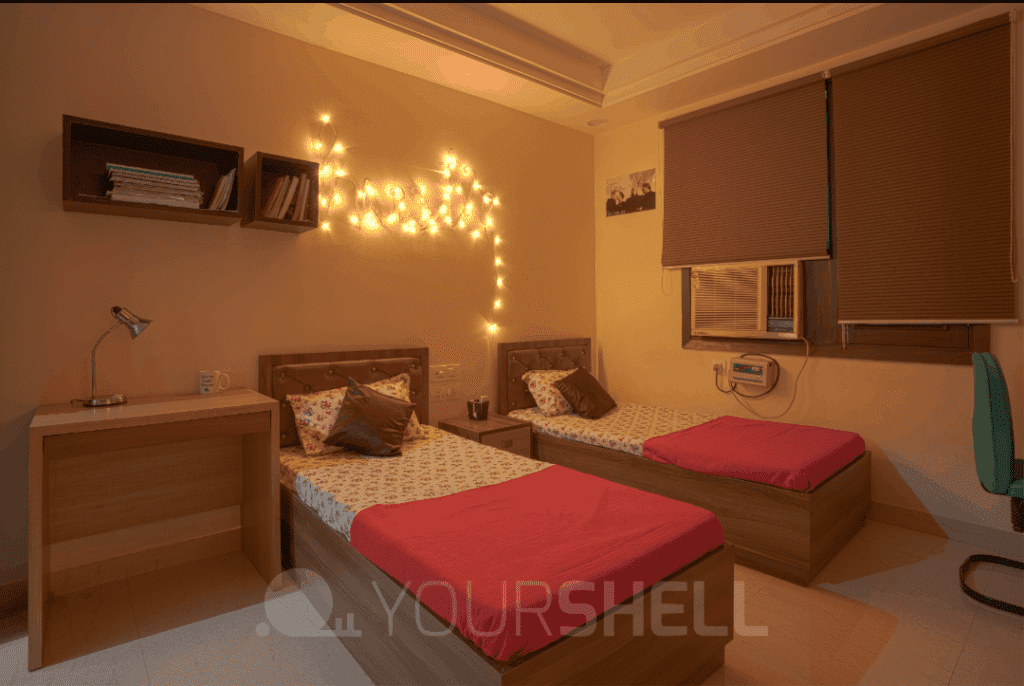 The intent of this project is to revolutionize the conventional forms of student housing and to organize the disoriented accommodation sector in all major educational hubs of the country so that the zealous spirits of freshers never recede and they stick to the very idea of why they were here in the first place.
You can check out the official Instagram page of YourShell for more details: Click Here
To book a PG or to enquire about the same, contact :
+91-9953-4545-60
+91-9953-5151-09