Film maker, actor and activist Nandita Das was present in Kamala Nehru College on 13th Feb, 2014. The actor was invited by the English Department of the College as part of their annual fest LitLuminous. Ms. Das attended the session after the screening of her directorial debut- Firaaq.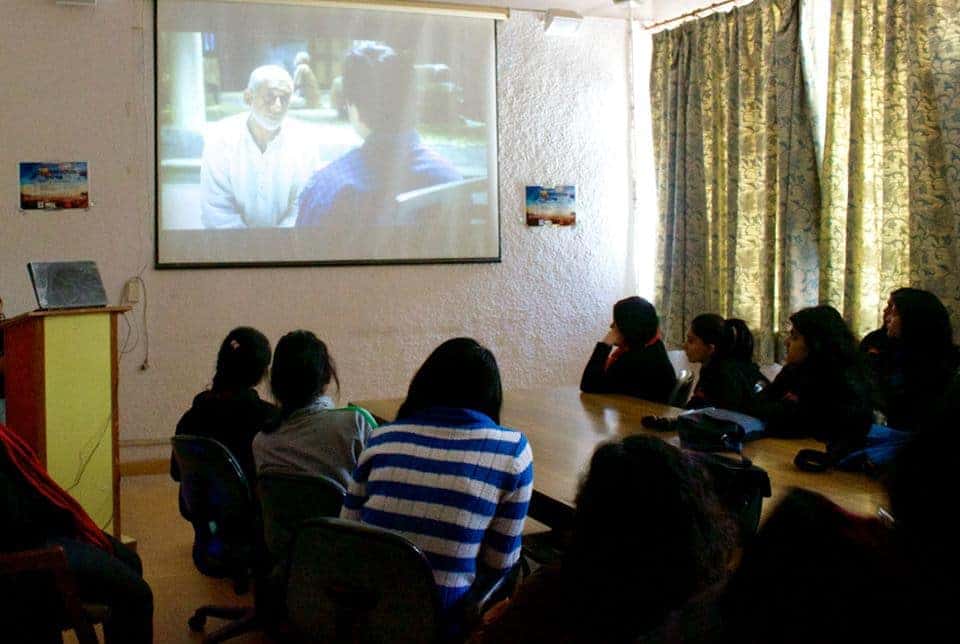 An informal session, Ms. Das answered questions from the audience ranging from her profession to her views on Narendra Modi and society in general. For her, Firaaq and eventually her career in directing came about from a deep desire to tell this story." I became an actor by default.The transition from an actor to director has happened like everything else in my life, by default." said the film maker.When questioned on the almost negligible effect of the film on the public's conscience, Ms. Das replied, "No film creates a revolution. it creates slow changes and the only way we can get influenced is by the way we relate to it."
Mr. Narendra Modi and his politics became a huge part of the discussion. According to Ms. Das, Mr. Modi has stayed in power for so long because he is a "reflection of what we want". She explains that the globalized world makes people feel small and insignificant. In such a scenario politicians use identity politics to help people relate to them and create an identity for themselves separate from others. This way people are falsely empowered but yet they strive and act on this empowerment.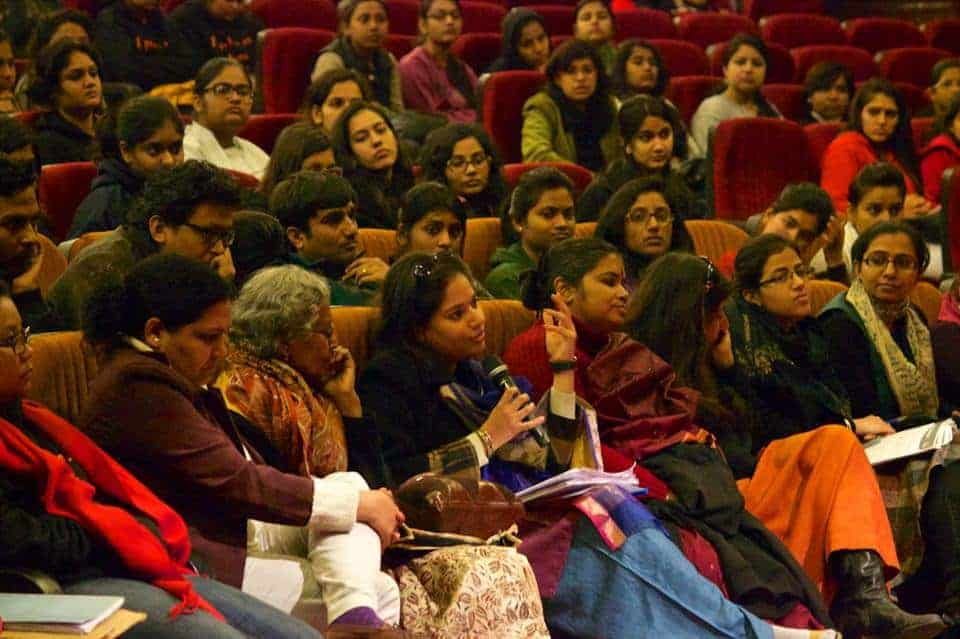 Patriarchy is one of the biggest concerns in society today and demystifying it, the biggest task. Ms. Das talked about how men and women are both victims of patriarchy. She called the deep linkage of a woman's identity to that of a man the biggest challenge in the women's movement today. She asserted that change happens in one generation and all that it needs is one parent deciding to raise her/his child differently to end patriarchy.
On the difficulty in survival of independent cinema, Ms. Das said that the fault lies with the people themselves who undermine their intelligence to watch this kind of cinema and tag it as 'elitist'. According to her, people want to watch it but low distribution and unawareness makes these films difficult to be obtained.
image courtesy : Suryanshu Hooda