The second day of Ullas 2014 commenced with Ol' that Jazz- Western dance competition organized by the western dance society, Enigma.The event saw participation of more than ten colleges. The teams used innovative techniques and diverse combination of music to stylize their performances. IIT Delhi was judged the best performance while Jesus and Mary College ranked second. Miranda College received a special mention for their costumes. On the level of competition they faced says Aakash Singhal, President of the IIT Delhi Dance Society, "The competition was really stiff this year. We thought Maitreyi College was really good and if KNC's performance would have been competitive, our chances of winning would have been less.
The event was judged by Mr. Adi Kumar of Just Dance and India's Got Talent fame and Ms. Bhavani Mishra who runs the Urshilla Dance Company and has choreographed a lot many dances sequences. Passion, Ms. Mishra agreed is what makes a dance performance intriguing. She says," Passion is very strong. It covers a huge Diaspora of emotions and techniques. Passion is all about madness and that is what I was looking for." Both the judges agreed that the quality of dance in the University circuit has increased immensely in the past few years. Mr. Kumar attributed this to the increasing number of dance reality shows on television. Talking about the huge influence and usage of Bollywood music and style of dancing in a western dance performance says Ms. Bhavani," This is India. If you don't use Bollywood in your performance, I'll get bored and stop watching it."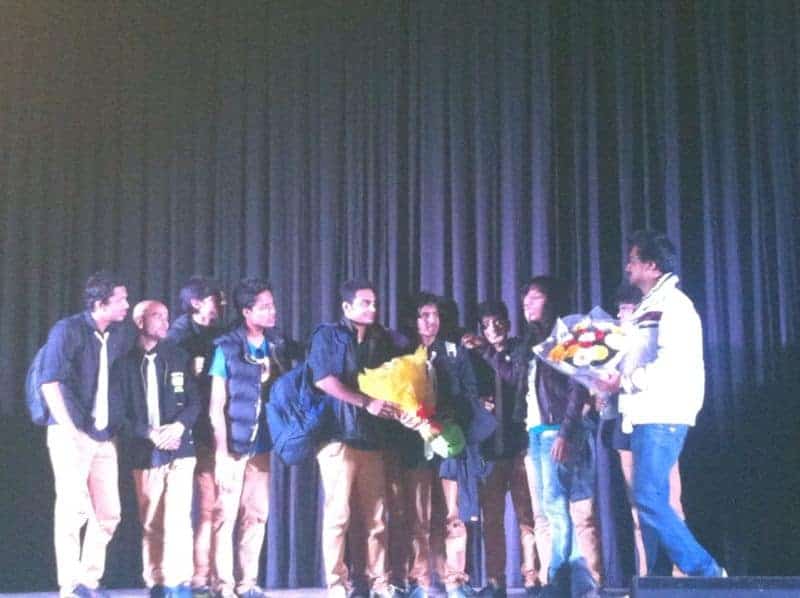 The Quiz Society of the College, Kaleidoscope organized their annual Inter College Quiz competition Inquisitive simultaneously. The event saw participation of 11 teams in the preliminary round in which the teams had to answer 20 questions, of which six were selected for further rounds. The Quiz was based on a General theme. The prelims were followed by an Infinite Bounds round, Who's who, Mega Connect and Rapid fire, in which the participants had to answer six questions in 45 seconds.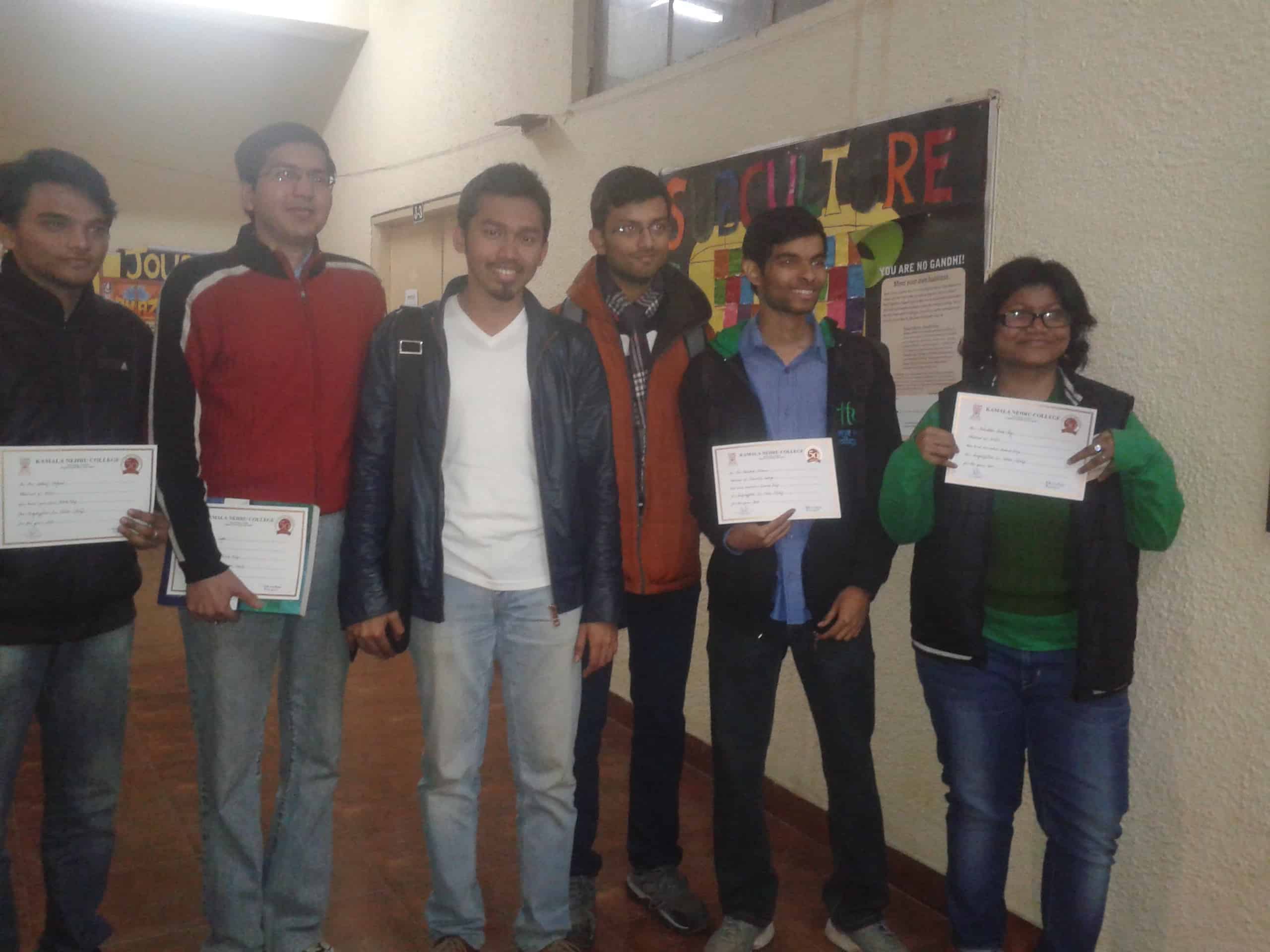 The winners of this event were  Mukund and Fardeen from St. Stephen's College, followed by a cross team of Abhishek Mishra and Anindita Roy from Hansraj and Exims in the second place and Soumya and Altaf from AIIMS at third. There was a tie between NSIT, Gargi and AIIMS for the third position with AIIMS emerging victorious in the second try. The participants especially enjoyed the mega connect whose usage of names like Pink Floyd, Pablo Picasso, Dennis the Menace  and  Agatha Christie made it difficult for the teams to recognize that the common link between the pictures was that of all of them being names of Hurricanes. It was only after the slide of Katrina, did the team of St. Stephens made the correct link.
Full coverage of Ullas 2014 | See pictures of Ullas 2014 on our Facebook album
Featured image: Enigma, western dance society of KNC