One of the most comfortable pair of clothing one can own, kurtis, have always been to the rescue and never fail to lose their charm. Read on for a style guide and list of wardrobe essentials added in Delhi University's culture of kurtis.
The Kurti-Jeans combo
An age old, time tested trick which has survived all these years of ever-changing College fashion is the amazing semi-formal look of a kurti styled with a pair of jeans. Nothing can take away the charm of this appearance and it is here to stay forever.
Shop your kurtis and jeans at: Kamla Nagar, Lajpat Nagar, Sarojini Nagar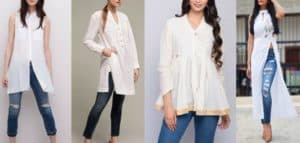 Bling it up!
A pair of rustic earrings, slim rings, bracelets, and other jewellery adds up sparkles to your look. Chaand-baalis and jhumkas made out of black metal can be brought from every nook and corner of Delhi. They can truly never go wrong with the kurti-jeans combo.
Shop your accesories at: Kamla Nagar, Majnu ka Tilla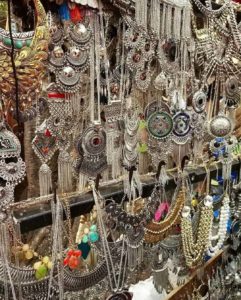 Kolhapuris to the rescue!
Comfortable footwear is the need of the hour when one has to walk so much in college. Kohlapuri chappals and juttis work wonders alongside traditional kurtis paired up with jeans, giving an indigenous twist to one's outfit.
Shop beautiful Kolhapuris at: Janpath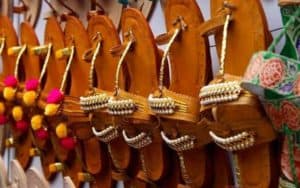 Pair it up with Totes Bags
With so many binders, notes and assignments up the sleeve, it becomes an herculean task to carry them. An elegant tote bag pairs up very well with one's outfit to make it look more stylish and authentic.
Shop your style statement tote at: Janpath and Emporiums (like the Khadi Emporium) at the Connaught Place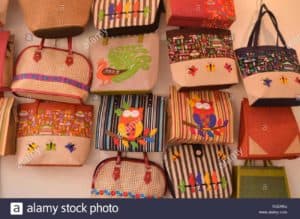 Wrap it up in Scarves
Scarf is the new cool addition to the kurti-jeans look. With thousands of ways to tie it up, the scarf leaves one at the liberty to choose how to create their own fashion statement. It is available in a number of patterns, colours, and designs to chose from.
Shop amazing scarves at: Kamla Nagar, Sarojini Nagar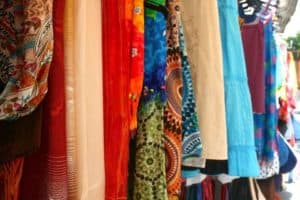 Be Creative with Kohl & Kajal!
Kohl and Kajal bring out an all together brighter and sharper look to the features of a person. It can make you stand out as a tool to present your love for fashion to the masses or can become a part of your routine when you get up early in the morning to attend your 8:40 a.m. class. Shop these at any cosmetics store near you.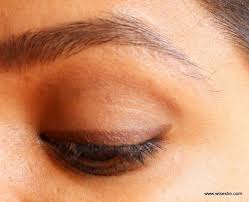 With these wardrobe essentials backing you up, you are great to go!
Feature Image Credits: Namrata Randhawa for DU Beat
Amrashree Mishra