Awaiting the joy of holding, leafing through, sniffing and probably even dog-earing a new book? Look no further! Here is a list of few bookstores for ever student to check out.
The Bookshop, Jorbagh
One of the old favorites of Delhi, opened in 1970, The Bookshop is an Insta-famous and widely loved book store that is frequented by the likes of Wlliam Dalrymple, Arundhati Roy and Khushwant Singh. It houses a vast collection of books from all genres, a separate section for children's books and offers gift coupons as well! Visit for a quiet afternoon amongst old classics.
Nearest Metro Station: JorBagh on Yellow Line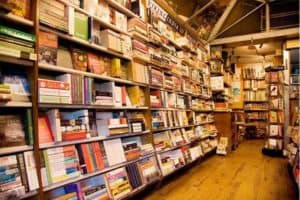 Cafe Turtle and Full Circle Bookshop, Khan Market
Tucked in the middle alley of Khan Market, the Full Circle Bookstore located a floor below Cafe Turtle is a childhood favorite (I got my first encyclopedia at age eight from here). It has become an icon in the market. Go here on a weekend evening, grab a book and relish it with a sumptuous meal at the Cafe.
Nearest Metro Station: Khan Market on Violet Line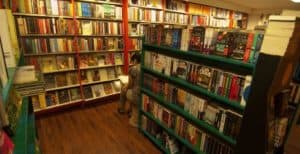 Bahrisons Booksellers, Khan Market
A Khan Market classic since 1953, Bahrisons is also one of Delhi's better-known bookstores. They have a packed magazine section at the back of the store with all the latest national and international editions. Bahrisons also opened up a special section for children near the main store in the market and also happen to always have every Man Booker Prize nominee titles.
Nearest Metro Station: Khan Market on Violet Line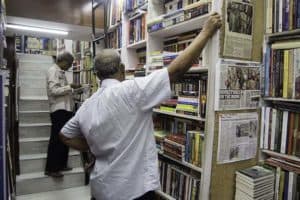 Oxford Bookstore, Connaught Place
Arguably one of the largest bookstores in Delhi, the Oxford Bookstore has an extremely vast collection of books and you can also hope to find many great academic titles here. It also has a Cha Bar, a small eatery and chai-place inside, so it can provide for a great hang out spot for readers. Complement your favorite book with the perfect cup of chai here.
Nearest Metro Station: Rajiv Chowk on Yellow and Blue Lines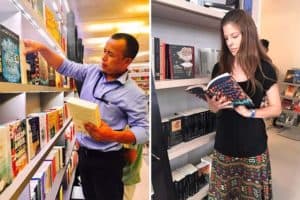 May Day Bookstore, West Patel Nagar
According to the Little Black Book's (LBB) Delhi chapter, this is one of the 'few Indie bookstores in the city'. The store aims of creating an active community of readers. May Day Bookstore stocks a generous range of genres but also is popular for its collection of rare second-hand books.
Nearest Metro Station: Shadipur on Blue Line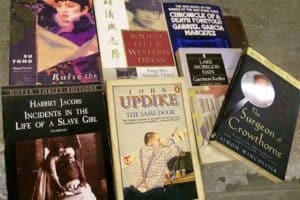 Feature Image Credits: Book Lovers in India
Bhavya Pandey