We live in a society where communication is continuously driven by social media websites. Here is a look at how social media has helped many influencers break the barriers of pursuing traditional and conventional paths to follow their passion.
The advent of globalisation in the world paved the way for a manifold of inventions that contributed both positively and negatively to our society. One of the most popular things to materialise out of it was the inception of social media. Social media began as a form of virtual communication created on a computer-mediated technology that would allow it's users to share ideas, interests, etc. However, over the years the ambit of social media has increased exponentially and it has taken the world by storm.
Social media has evolved to such an extent that it has allowed a few individuals to gain a certain amount of credibility on the various platforms like Twitter, YouTube, Facebook, and Instagram. Influencers in social media are people who have built a reputation for their knowledge and expertise on a particular topic like comedy, beauty, lifestyle, gaming, etc. They make regular posts about that subject matter on their preferred social media channels and generate a large following of enthusiastic and engaged people who pay close attention to their content. Due to the websites being open to advertisements, the influence that was accumulated by these influencers started to result in monetary benefits. People soon started to recognise the power of social media as a great contributor to the economy and a lot of individuals made their work on these websites their full-time jobs. Many influencers from western countries like Troye Sivan, Liza Koshy, and Lily Singh transitioned into working for big brands like Beats, Pantene, Vogue and landed roles in the mainstream Hollywood industry.
Although India was late to catch on to the trend, social media influencers in India have now gained prominence and etched their mark in this industry. Despite the perception of the society when it comes to social media, the following influencers have become highly successful:
Biswa Kalyan Rath
Biswa is an Indian stand-up comedian and Youtuber who gained eminence through a YouTube-based comedy series called Pretentious Movie Reviews which received millions of views and went extremely viral. The witty remarks and his awkward personality charmed the audience. Biswa now goes on national sold-out tours as a stand-up comedian and has also written his own Amazon Prime Original Series named Laakhon Mein Ek.
Kanan Gill
Kanan's road to fame can also be credited to the YouTube comedy series Pretentious Movie Reviews, in which he collaborated with Biswa. After gaining a significant following Kanan Gill has landed roles in mainstream Bollywood movies and national commercials.
All India Bakchod (AIB)
AIB is an Indian comedy sketch group which was founded by Gursimram Khamba, Tanmay Bhatt, Rohan Joshi, and Ashish Shakya. Their high production comedy sketches go viral on YouTube. Due to their popularity, big actors like Alia Bhatt, Kangana Ranaut, Irrfan Khan, Shah Rukh Khan, and Ranbir Kapoor have starred in their videos. They have also written scripts for many award shows.
Carry Minati
Ajay Nagar is one of the most famous gaming YouTubers in India. His funny parodies of recent pop culture trends have helped him amass over 2.3 million subscribers on YouTube at the young age of 18 years.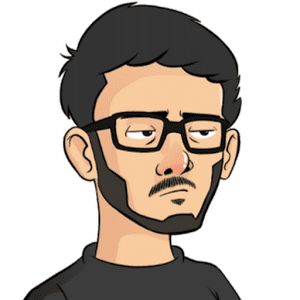 BB Ki Vines
Bhuvan Bam is one of the most trending Indian YouTubers. His display of numerous hilarious characters in a series of short videos has helped him gain over 5 million subscribers. Bhuvan has also gone on to release multiple songs.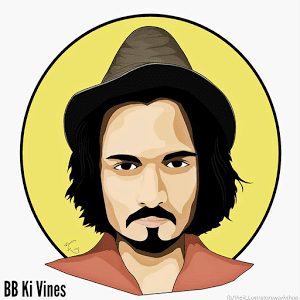 Shreya Jain
Shreya Jain is one of the very few females who can be known as an Indian Beauty Guru. She is currently pursuing a language course in Urdu from St. Stephens College, University of Delhi. She has worked with many domestic and international cosmetic brands like Nykaa, Maybelline, P.A.C Cosmetics, and several Korean beauty companies. Her channel includes a variety of makeup tutorials and DIY videos.
Sejal Kumar
Sejal Kumar, a Shri Ram College of Commerce alumni, is a lifestyle YouTuber and fashion blogger who is famous for her vlog-style fashion videos and beautifully put together travel video montages. She has recently started uploading song covers on her channel.
That Boho Girl- Kritika Khurana
Kritika Khurana, or more popularly known as That Boho Girl, is a household name when it comes to fashion blogging. Her online blog, which is called Thatbohogirl, gained immense popularity as she essentially transitioned to Instagram and Youtube where she posts extremely aesthetically pleasing pictures and videos on fashion and styling.
Feature Image Credits: Daily Social
Bhavya Banerjee
[email protected]