The ceaseless chatter and jam-packed surroundings of DMRC tend to make one feel annoyed and uncomfortable. This is when podcasts come to our rescue. Other than distracting the mind from the obvious discomforts, podcasts also upgrade our knowledge and make metro rides productive.
Here a list of five of my favorite podcasts.
Bitch Media: Backtalk.
Bitch Media is a nonprofit, independent, feminist media organization dedicated to providing and encouraging an engaged response to mainstream media and popular culture.
Their weekly podcast: Backtalk is best described as a "Feminist Response to Pop Culture". Basically, Backtalk is a snappy conversation between two Bitch editors about everything from movies, television, news magazines, fashion magazines, blogs, comics, advertising to computer games. Currently, Amy Lam (Contributing Editor) and Sarah Mirk run this podcast.  Every Thursday I update my knowledge on Hollywood, Trump and western pop culture. And even though you might think that western pop culture is not of relevance to a Delhi University student, but Backtalk is actually informational and interesting. If not for anything, then listen to Backtalk for the best-undiscovered music recommendations.
Link–  https://soundcloud.com/bitch-media
NL Hafta
NL Hafta is a weekly podcast by Newslaundry, which covers everything that made "news" and also provides media critique. The format is such that, Newslaundry's team sits, discusses, disagrees, and dissects what's been happening and how it's been covered by the news media. Area experts, authors, and journalists join in the conversation from time to time. It's insightful and fun. Listen to NL Hafta and ace every serious "politics" conversation with the smartest of comments that you can pick up here.  Since NL Hafta is behind the paywall, to listen to it one needs to be a subscriber of Newslaundry.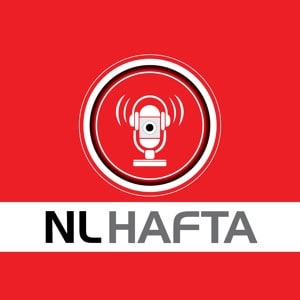 Link- https://www.newslaundry.com/category/nl-hafta
The Awful and Awesome Entertainment Wrap By Newslaundry
The world of pop culture is crowded with all sorts of stuff. Some of it is awful and some of it is awesome, but all of it is on Abhinandan Sekhri and Rajyasree Sen's radar. Films, scandals, books, advertisements, music, and television — find out what is worth watching/listening and why some things need to be ignored. At the end of each podcast a question is asked and if you can answer five questions correctly then a gift from Newslaundry will come your way.
Unlike NL Hafta, this podcast is free for listening.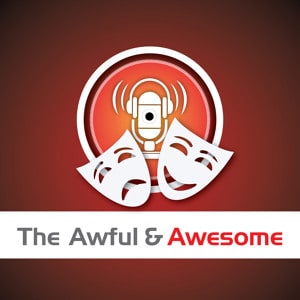 Link– https://www.newslaundry.com/category/the-awful-and-awesome
Radiolab
Radiolab, with Jad Abumrad and Robert Krulwich, is a podcast that can engage an unscientific mind in a story about the gene editing capacity of DNA. Such is the charm of Radiolab's sound and music-rich audio documentaries. All episodes are available for free download.
Link-  http://www.radiolab.org/
Reveal
Reveal is an investigative reporting program made by The Center for Investigative Reporting (CIR) and PRX. It examines what governments, big businesses, and communities are doing while being hidden from public view. It is hosted by award-winning poet Al Letso and is produced by several renowned journalists of CIR.  Reveal does not accept donations from government entities, political parties, or individuals who could present a conflict of interest. Totally depended on money from subscribers, Reveal speaks truth to power.
Link- https://www.revealnews.org/episodes/
      6. Strange Flavors (Another week, another flavor – a little less stranger)
Strange Flavors simply sounds like a wholesome-relatable banter of three friends. It's co-hosted by Faras, Shah-Ameer (Shimmer), and Amber who discuss everything under the ambit of pop culture from the perspective of desis living in America.  The guests who feature on their show are mostly PoC artists and tbh, I've discovered several hidden gems via this podcast. Tune in to Strange Flavors as you do regular chores or wait for metro to resume on the blue line. Caution: Don't listen in the gym because you might drop a weight on your feet as you break into a fit of unexpected laughter.
Link: https://soundcloud.com/strangeflavors
Niharika Dabral