"Acceptance is the key to happiness."

That's some really sound advice, courtesy my astute grandmother. When I received these wise words of wisdom, I stowed them away in my sub-conscious mind. But with Valentine's Day lurking around the corner, I see the perfect opportunity to employ them.
Another Valentine's Day is going to come and go, and I'm going to be as single as a hydrogen atom, awaiting another of its kind to come along. Find the reference amusing? Pause and look at your own life for a minute, buddy. It probably is just as pathetically hilarious as mine.
But experience is a great teacher. And my several years of battling loneliness on the damned fourteenth day of February have taught me to take solitude in my stride. So while the couples out there are busy making fluffy plans, I've figured out an illustrious one for myself: Binging on dessert and romantic movies, simultaneously and harmoniously, in enviable synchronisation.
If this Valentine's Day, you are a) single or b) too lazy to go out or c) too prudish to give in to V-day clichés, listen to grandma and be the master of your own happiness. Take the following cues and just fag out in the luxury of a warm bed, good food and lots of cinematic romance. Basically, give in to some 'khud-khushi', minus rat poison, ceiling fans and sharp, incisive instruments.
Top 5 Romantic Movies to binge-watch this Valentine's Day:
1.Made of Honor
Theme: Best Friends fall in love, eventually!
For anyone who has ever loved their best friend, this one will reaffirm your faith in your friendship and make you believe that perhaps, some day, the two of you will land up together. Hope is the best companion a lone heart needs on Vday. This one will surely give you optimistic feels.
Also try: Love, Rosie and Valentine's Day
For Bolly fans: Kuch Kuch Hota Hai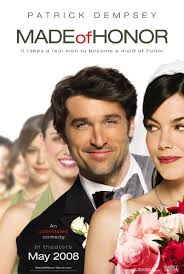 2. Titanic
Theme: Mammoth sacrifice for soulmate
Some movies are classics. And classics are hard to let go off. Titanic is a movie that reverberates with all generations. Sacrifice has always been the cornerstone of true love. Jack and Rose do absolute justice to the portrayal of this concept. A must watch, even if for the hundredth time!
Also try: Fault in Our Stars and The Notebook
For Bolly fans: Veer-Zaara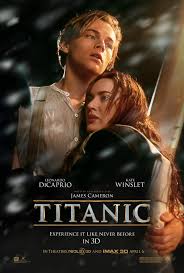 3. My Best Friend's Wedding
Sometimes, love is unrequited. And things become even worse when your harbour unreciprocated feelings for your best friend. But if you truly love your best friend, then you'll find your happiness in theirs. Selfless love too is rewarding and gratifying.
Also try: 500 Days of Summer and Casablanca
For Bolly fans: Ae Dil Hai Mushkil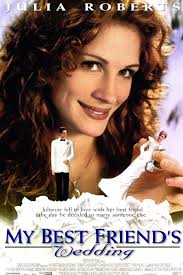 4.Love Story
Based on Eric Segal's classic novel of the same name, this one, although old, is sure to warm the cockles of your heart. Watch out for heavy sentiments, though ("Love means never having to say you're sorry"). Also, spoiler alert: not all love stories have a happy ending.
Also try: A Walk to Remember, Dear John and The Last Song
For Bolly Fans: Kal Ho Na Ho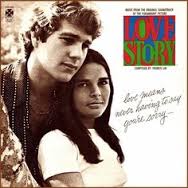 5.Sleepless in Seattle
Tom Hanks is like the SRK of Hollywood: The undisputed king of romance. Need I say more?
Also try: You've got mail and Cast Away
For Bolly Fans: DDLJ, Main Hoon Na, Dil Toh Pagal Hai and any and every SRK movie ever made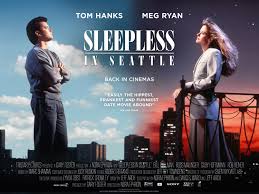 Some more suggestions: Love Actually, Letters to Juliet, Nights at Rodanthe, One Fine Day, The Last Kiss, Breakfast at Tiffany, Becoming Jane and Me Before You.
Write in with your recommendations! I would love to hear from you.
Image Credits: Pinterest, Joblo.com, hollywood.com, ats.edu.mx, pinterest.com, parkcircus.com
Kriti Sharma