The second day of Miranda House's annual cultural fest saw higher attendance and more events, along with a performance by the Karachi-based band Raeth.
The day started with the solo Indian dance event organised under the umbrella of Tarangini by Mridang, the Indian Dance society of Miranda House. The event was judged by Smt. Vidhalal, a graded artist from Delhi Doordarshan, Deya Roy, and Dr. Vijaylakshmi Nanda. Ananya from Daulat Ram College was awarded the first position from amongst the eight students who performed. This was followed by the group folk dance competition where teams from colleges all over Delhi University performed, including Daulat Ram College, IP College for Women and Maitreyi College. The panel of judges for the group event was mostly the same as the one for solo dance, with the addition of Poonam Bhargava instead of Dr. Vijaylakshmi Nanda. Poonam Bhargava is a faculty member of Department of Chemistry, Miranda House and an avid dancer. The crowd was energized and receptive despite the harsh sun, powered on by Aman Kalra, the guest host. After performances that celebrated the rustic charm of the various folk dances of India, the team from Maitreyi College was declared the winner for their colourful number, followed by the team from Sri Venkateswara College for the second position.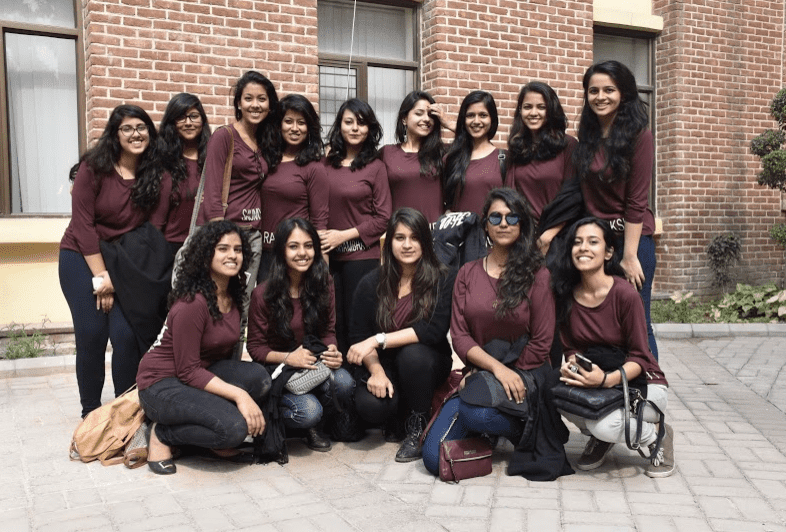 After grabbing the most crowds of all events on Day 1 with the Battle of the Bands, Orpheus, the Western Music Society, returned with two more events for Euphony. The Acapella event, being judged by Worshom Muivah, member of Minutes of Decay, and Nilot Pal Sinha, director of House of Symphony, saw 8 teams performing after which Zephyr from Kamala Nehru College were declared the winners for their excellent rendition of the Harry Potter theme song. The second position was tied between Aria, Hindu College, and Crescendo from Sri Venkateswara College. The third position was bagged by the Western Music Society of Lady Sri Ram College. The solo singing event took place after the Acapella and saw Isha Chakrabarty from Gargi College taking the first position, followed by Shivash Chagti from Hansraj College.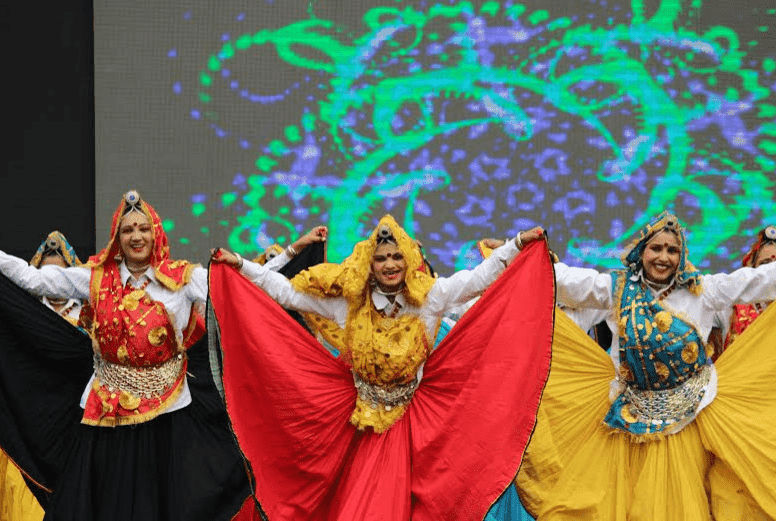 Enactus Miranda House organised The Women Entrepreneurship Summit which had the PopXo co-founder Priyanka Gill, and the Enactus India programme manager, Niharika Bhatia, launching Enactus India's new initiave RACK- Random Acts of Kindness.
The day closed with a performance by the band RAETH who were greeted with cheers. They performed popular numbers like Baag DK Bose, 7 Din, and their original song Bhula Do, Bhula Do.
Also read: Day 1 at Tempest 2016
Image Credits: Tejaswa Gupta, Alex Arthur and Jasmine Chahal for DU Beat
Sudisha Mishra, Shubham Kaushik and Tooba Towfiq