Miranda House hosted its Annual Cultural Fest, Tempest'16 from 18th to 20th February, 2016. Apart from numerous cultural events, the highlights of the event were the EDM Night on day one with DJ Rahul and Kunal; Karachi based band RAETH on day two and renowned Bollywood singer Neeti Mohan along with sister Mukti Mohan, both Miranda House alumni.
Day One: Battle of Bands and DJ Night
The day started off damp and dull after a brief spell of rain but it was eventually revived.  The Indian classical solo competition was won by Ashutosh from Hindu College followed by Shivangi Barman (Daulat Ram College) and M. Rudresh (Sri Venkateswara College) as first and second runner ups. The second event, semi-classical solo competition saw Saptak Chatterjee (Hansraj College) taking the first position. The second position was tied between Namrata Natrajan (Hindu College) and Rambhajan Bedi (Zakir Hussain College). Dhruv (IIT-D) stood third.
The highlight competition of the day however was the Battle of Bands, organised by Orpheus, the Western Music society of Miranda House with 8 bands from the University participating. Hindu College Collective emerged as the winners with their composition 'Black Sheep' with Playtime (Hansraj College) and Musoc (Kirorimal College) as first and second runner ups.
#Live: Hindu College's band, Hindu College Collective were declared the winners of 'Battle of Bands' at #MirandaHouse's Annual Cultural Fest, #Tempest2016. Image Credits: Shubham Kaushik for DU Beat

Posted by DU Beat on Thursday, February 18, 2016
The day was brought to a close with an EDM set by DJs Raghav and Kunal, who enthralled the crowd by playing around with popular tracks like Seven Nation Army and Hey Mama.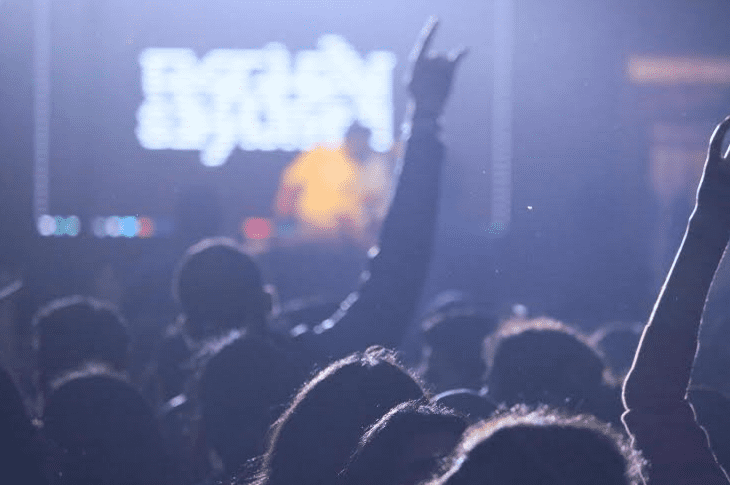 Day Two: Acapella and performance by RAETH band
The day started with the solo Indian dance event with Ananya (Daulat Ram College) emerging as winner. This was followed by the group folk dance competition where the team from Maitreyi College emerging as winners with Sri Venkateswara College as runner up.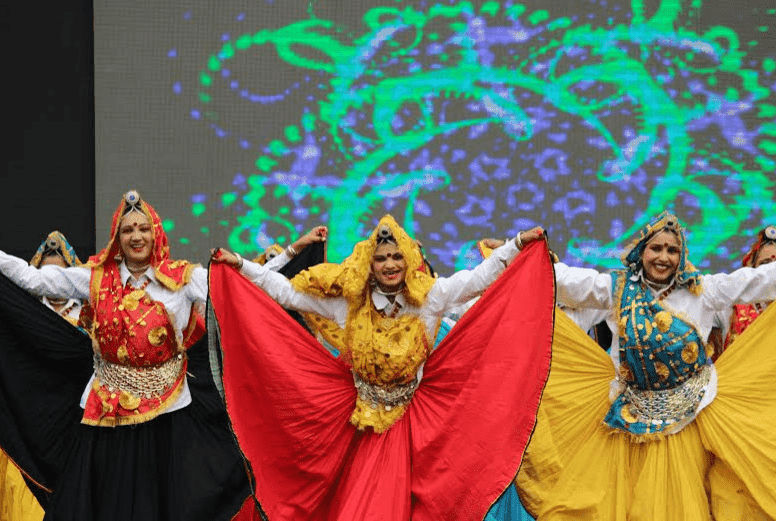 Another highlight of the day was the Acapella competition saw 8 teams performing after which Zephyr (Kamala Nehru College) were declared the winners for their rendition of the Harry Potter theme song. The second position was tied between Aria (Hindu College) and Crescendo (Sri Venkateswara College). The third position was bagged by the Western Music Society of Lady Sri Ram College. The solo singing event which took place after the Acapella saw Isha Chakrabarty (Gargi College) taking the first position, followed by Shivash Chagti (Hansraj College)
The day closed with a performance by the band RAETH who were greeted with cheers. They performed popular numbers like Baag DK Bose, 7 Din, and their original song Bhula Do, Bhula Do.
Day 2 at Miranda House's annual cultural fest #Tempest'16 ended with Karachi based band RAETH performing numbers like '…

Posted by DU Beat on Friday, February 19, 2016
Day 3: Miranda House alumnae Neeti and Shakti Mohan and Western Dance
Day 3 began with Indian choir competition which was won by the choir from Swaranjali (Hansraj College). They were followed by Alankar (Hindu College) and Alahyaa (Daulat Ram College). One of most well-attended and energized events of the day was Halla Bol, the nukkad natak event organised by Anukriti, the street play society of Miranda House. Gargi College's 'Holy Shit' and Lady Shri Ram College's 'Sun, Tu Rehn De' were praised by many.
Burlesque, the Western Dance event by Tanz, the Western Dance society, attracted quite a crowd with Misba, Sri Guru Gobind Singh College of Commerce, winning the first position and Verve, Sri Venkateswara College won the second position.
#Live: Winners of Western Dance on day 3 of #Tempest: 1- Misba, SGGSCC, 2- Verve, Sri Venkateswara College. pic.twitter.com/IScZhbJJDI

— DU Beat (@du_beat) February 20, 2016
Tempest 2016 ended on a high as Neeti Mohan and Shakti Mohan, alumnae of Miranda House, performed to a huge crowd in the college grounds. While Neeti Mohan enthralled with her powerful voice, belting out crowd pleasers like Jiye Re, Jiya Re and Paani Da,  Shakti Mohan danced to foot-tapping tunes like Chiitiyan Kalaiyan. In their enthusiam, the crowd broke the barricades twice. The sisters proclaimed themselves to be proud Mirandians as Tempest was brought to an emotional and fitting end.
@neetimohan18 brings down the house at her alma mater Miranda House on day 3 of #Tempest. pic.twitter.com/WPjoeTpgKH

— DU Beat (@du_beat) February 20, 2016
Tempest'16 in an overview –
Read highlights of individual days:
Check out DU Beat's entire album of Tempest'16 here.
Kartikeya Bhatotia