The South Campus of Delhi University comprises of six colleges situated on the Dhaula Kuan stretch, with a strength of almost ten thousand students attending college. However, the public infrastructure has been underdeveloped and ignored.
The campus has been facing a continuous problem of sewage leakage and broken footpaths. Open drains in between the footpaths make it a potential accident hazard and the stench from overflowing and exposed gutters makes it unbearable to walk the stretch. Students coming from the Dhaula Kuan ring road side are compelled to take an auto and spend money where as they could easily walk the distance if the footpaths were maintained, clean and continuous.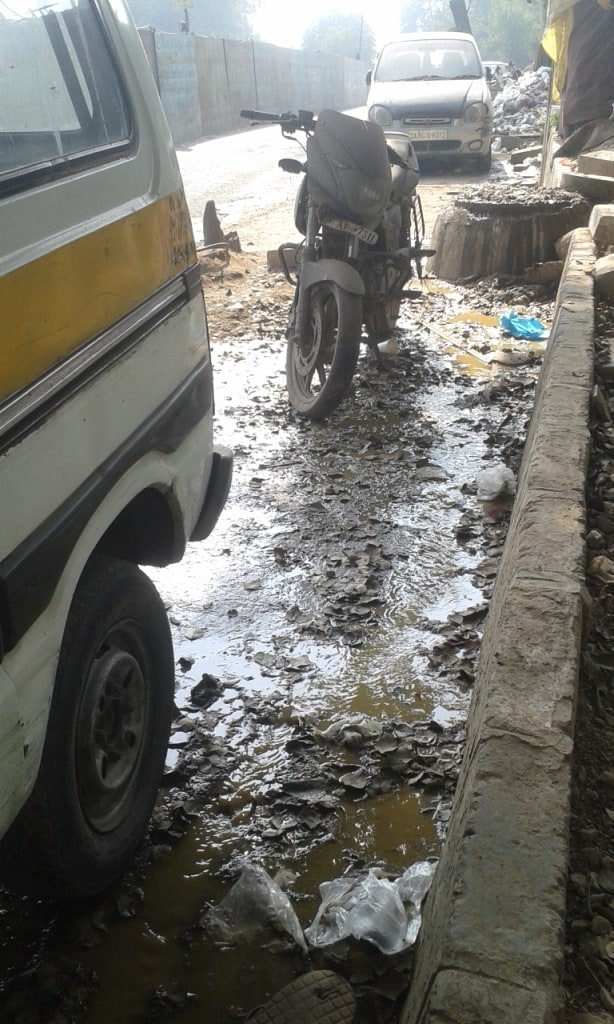 On account of this, three students of Sri Venkateswara college namely, Manish Jain (Central Councillor), Ashutosh Singh (Student Activist) and Anshu Mishra went and met with Ms. Meenakshi Lekhi(Member of Parliament, Lok Sabha) and discussed these issues with her. Ashutosh Singh had also sent a mail to The Chief Minister of Delhi specifying the problems and demands on 8th Jan 2016 which had been received by the Officer on Special Duty (OSD) of the C.M. and has assured that a positive and a legal action regarding these issues will be taken as soon as possible.
The proposal of demands includes, increase in frequency of the university special buses, installation of CCTV cameras and the completion of the underpass on the Benito Juarez Marg at the earliest.  The mail has also been forwarded to the Commissioner, South Municipal Corporation of Delhi (SDMC), Tourism Department and OSD Transport Minister
When DU Beat asked them about their agenda and the execution of changes, Ashutosh Singh said, "After witnessing sewage, footpath, garbage and underpass problems in South campus, we will start a campaign named "Outside the Campus" with the help of all South Campus Colleges. In this initiative student members will write more than 1000 post card letters about the problems they are facing to appropriate authority which will include HRD Ministry, Urban Development Authority, SDMC, Public Works Department of Delhi and the Chief Minister."
Receiving positive responses and the promise of imminent change, the students are finding strength in their initiative. It's time South Campus catches up and becomes a pleasant experience for students and others alike.
Featured Image Credits- du.ac.in
Inputs From: Ashutosh Singh
Shefali Bharati