After former Vice Chancellor Dinesh Singh's "tumultuous" term ended on 28th October, 2015, Provisional VC, Sudish Pachauri was made the acting Vice Chancellor. Credited with establishing the Cluster Innovation Centre (CIC) and a culture of innovation in DU colleges, the former VC had faced many allegations of administrative irregularities towards the end of his tenure. To replace him a search committee was headed by UGC Chairman, Ved Prakash. After having 280 recommendations, finalising 30 and narrowing it down to 10 candidates, the list was submitted to the Ministry. Awaiting a final approval from the President, here are the top four candidates for the post of Delhi University's Vice Chancellor:
Professor Bidyut Chakravarty
Former dean of the Faulty of Social Sciences and former head of the Department of Politcal Science, University of Delhi, he had also been appointed by the President to the executive council of Jawaharlal Nehru University on October 8, 2015. His candidature has been opposed on the grounds of a  sexual harassment case filed against him by an employee of Gandhi Bhawan in 2007. He had been removed from the post of Director and HOD, Political Science department and was barred from holding any administrative position in DU for a period of three years.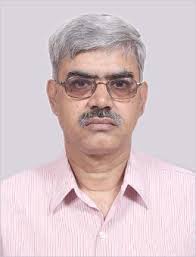 Prof Hem Chandra Gupta
Known educationist and former Vice Chancellor of Chaudhary Charan Singh University, Meerut, Prof. Hem Chandra Gupta is a professor at IIT Delhi and was appointed as member of the Union Public Service Commission (UPSC) last year for a period of six years. He was a lecturer in K.M. College from August 1971 to April 1981 and also the Deputy Director at IIT Delhi from April 2006 till June 2009.
Prof Rameshwar Nath Koul Bemezai
An alumnus of AIIMS, Rameshwar Nath Koul Bemezai is an Indian Scientist in the field of human genetics and cancer biology. He is the coordinator of the National Centre of Applied of Human Genetics, School of Life Sciences, JNU. A Padma Shri Awardee in 2012, he was also the Vice Chancellor of Shri Mata Vaishno Devi University.

Professor Yogesh Kumar Tyagi
Prof Yogesh Tyagi is the Dean and Professor of Faculty  of Legal Studies at South Asian University. Along with Professor Bemezai, both of them were in the shortlist for the post of Vice Chancellor at JNU also and currently both of them are the front-runners for the coveted post of Vice Chancellor at Delhi University.
Arindam Goswami