"Give a man a fish, you feed him for a day. Teach him to fish, you feed him for a lifetime"
Firmly believing this adage, students of Delhi College of Arts and Commerce (DCAC) and members of Enactus, decided to address the financial problems of economically disadvantaged families in slum areas by creating women entrepreneurs to supplement the family income. The uniqueness of their projects lies in their sustainability for they strongly believe that the effects of charity are both short-lived and detrimental to the person's dignity. Thus, they seek to bring about long term social empowerment by helping women become financially independent. Harnessing the power of entrepreneurial action as innovative businesspeople and not as benefactors, these ambitious college entrepreneurs have launched two projects. Project Vikalp and Project Adhikaar.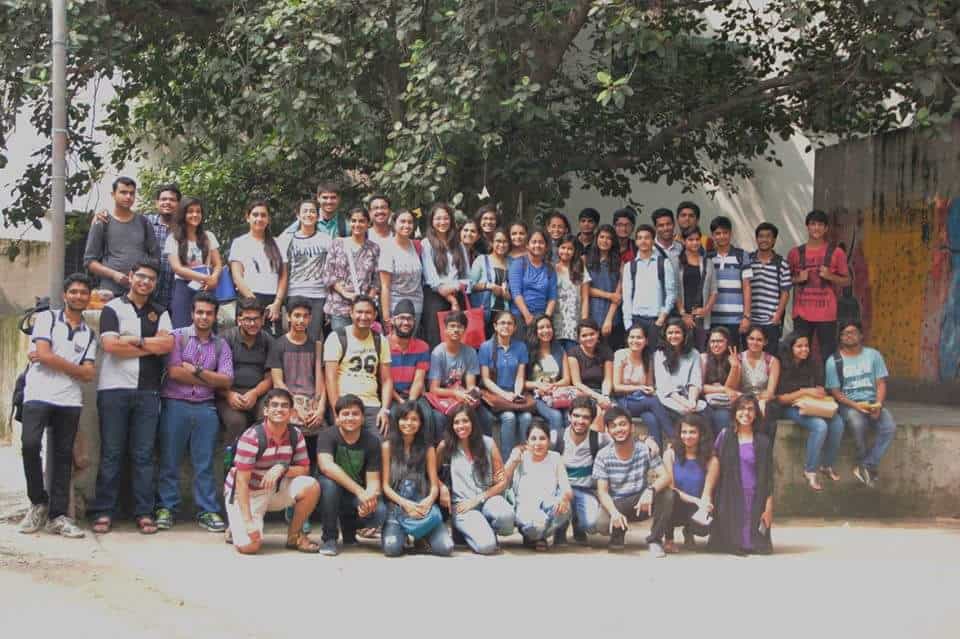 Project Vikalp seeks to harness the natural weaving talent of women by Imparting training to them to stitch swanky and trendy bags which are then subsequently sold through leading e-commerce websites such as Ebay and shopclues, brick and mortar retailers and college stalls at various events. Made out of waste materials, these bags are completely reusable, recyclable and environment friendly. Moreover, the women from the community are involved in every stage of the business to acquaint them with necessary skills to carry on the business independently without external assistance. Besides bringing about a complete transformation in the lives of these women, the experience has been an epiphany for these young college students who have gotten a foretaste of different aspects of running a business. From persuading the reluctant community members, making a pitch before intimidating corporates, to learning the art of salesmanship by selling bags at stalls, the projects have provided ample opportunities to learn and groom a future generation of entrepreneurs, ready to take on the challenges of corporate life.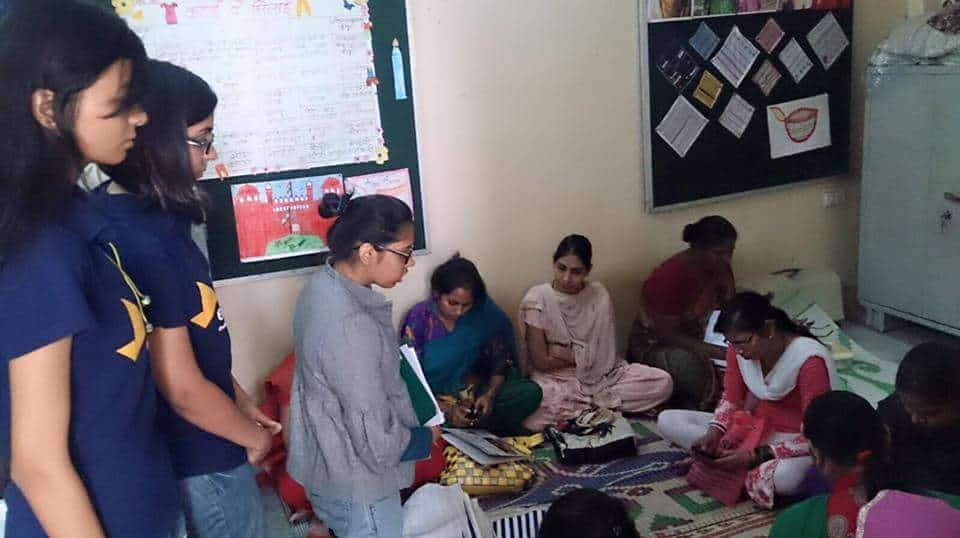 Project Adhikaar envisions women as 'drivers' of social change and seeks to assure them a steady honourable livelihood by imparting driving skills to them .It aims at revolutionizing the commutation sector which has traditionally been a male domain by creating a workforce of women auto rickshaw, e-rickshaw and cab drivers. In a society which makes a mockery of women's driving skills and yet considers it unsafe for woman to commute in male-driven public vehicles, Project Adhikaar debunks the stereotypes and at the same time ensures better safety in public transportation for both men and women. Besides driving skills, these women are also provided training in public etiquette and self-defense and can give their male counterparts a good run for their money. Thus, this project allows women to 'steer' themselves out of financial misery to claim their rightful place in this world which is their Adhikaar (right). "The experience of working closely with a community, segregated by class barriers, has provided us an insight into the prejudices and real problems of the society and enabled us to gain a broader perspective beyond the walls of the classroom" said the members of the team.
Inputs by Bharat Virmani and Yash Goel
Shefali Bharati
[email protected]