"By many metrics, India is the fastest growing startup nation in the world." – Sundar Pichai, CEO, Google
In recent years, the Indian startup ecosystem has really taken off and come into its own—driven by factors such as massive funding, evolving technology, consolidation activities and a burgeoning domestic market.
The numbers are evident, from 3,100 startups in 2014 to a projection of more than 11,500 by 2020, this is certainly not a passing trend. One such startup from Shaheed Sukhdev College of Business Studies, one of the premier institutes of Delhi University, has come up to change the way we vote and share opinions.
Opinzo is a social polling and opinion sharing platform where a user can post their question in the form of a poll and seek votes and opinions from other users. Other users can vote on these polls and write their opinions as per their own fields of interest. Out of the written opinions, the good ones can be upvoted to find out the one best opinion for every question. Also the questions can be tagged with topics to reach out to the best audience.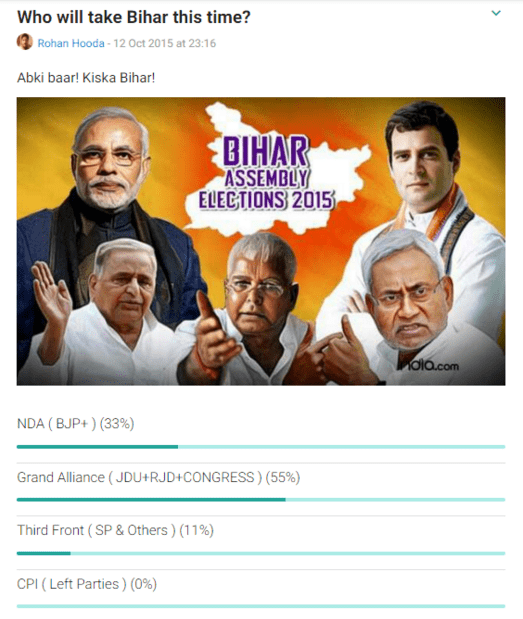 There can be an unlimited number of topics that can be created which can be broad as well as very specific, from sports to Virat Kohli, politics to Bihar elections, education to travel. Users can subscribe to the topics of their interest to see the content of their choice. So you can gather more about opinzo by visiting its site at www.opinzo.com or by downloading its app from the play store.
So, the next time when you are in a dilemma of choices, just post a question on opinzo along with the choices and wait for the other users to vote and write opinions.
You can download the app from Play Store here: https://play.google.com/store/apps/details?id=com.opinzo