Akshar Pathak is a graphic designer whose work sits at the intersection of talent, humour and pop culture. His projects such as Tweetard and Minimal Bollywood Posters on the internet have been widely appreciated for being witty, original and aesthetic. DU Beat recently got in touch with him to talk to him about his college life as a student at NIFT, advice for aspiring graphic designers and more!
Let's start off by talking about your college life! What was your experience in NIFT Delhi like? What were your favourite hang-out spots in Delhi?
It was a fun experience! My favourite hang-out spots in Delhi were probably Hauz Khas Village and the malls in Saket. Since I'm an introvert though, my absolute favourite hangout spot was my own room, sitting in bed with my laptop. I would get into bed, curl up with a good book but end up working on my laptop instead!
Not only do you juggle your work at Zomato along with passion projects like Tweetard and MBP, you also take out the time for sessions at TEDx talks around the country, events in DU and so on. Plus you're a movie and TV show buff! How do you find the time to do all these things?
Quite honestly, one-tenth of my day is a silent montage of me standing still and trying to remember what I was about to do. I make time to watch at least one movie a day. The only 24-hour source of light in my room is my laptop screen and I'm always looking for a phone charger and/or a plug-point to charge my phone. I get all my best ideas when I'm walking or sitting and doing nothing. So I justify sitting and doing nothing as a part of working.
Getting back to answering the time bit…I don't know. I'm pretty much sleep-deprived. So that's where that extra time comes from I guess!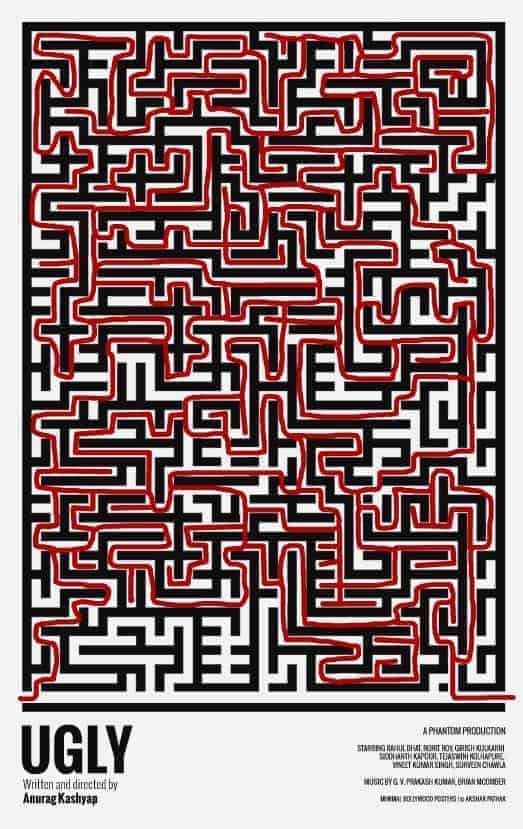 There are a lot of amateur designers and artists in DU who're trying to pick up these skills on their own, since it's not a part of their syllabus in college. Any general tips on how they can get better and push through the phase where people tend to get too self-critical of their work and "give up"?
I do get a lot of mails and messages asking about the best colleges and courses to learn graphic design from. I went to NIFT, Delhi, but quite honestly, I felt like I've wasted four years there (don't get me wrong though, I'm only talking about learning-wise). Whatever I did learn was mostly from the internet, which is full of tutorials and utilities. The truth is that there's no such thing as "design education". Anyone can learn Photoshop and Illustrator and easily master them in a month. As for creativity and eye for detail, you either have it or you don't; no one can teach you that.
Adding on to that, I hardly see people using what they learnt in their colleges and applying that to their jobs. You can learn a lot more from a month long internship at an office, from your co-workers and your bosses, than you can in three or four years of college!
Though sharing one's work on the internet is a great way to get feedback and appreciation, there are plenty of haters and internet trolls too! How do you deal with any negativity that comes your way? 
Well, firstly, it's pretty awesome that you can showcase your work in front of a lot of people, which you couldn't do earlier. Everything you do on the internet is essentially a means of self-promotion, consciously or not. And since those people are complete strangers, they have no social obligation to lie to me. Obviously, I can say whatever I want, because there is 0 possibility of getting one's ass kicked on the internet.
Social media's pretty much a double-edged sword. People LOVE AIB one day, and the very next day they HATE them. Most of my stuff blurs the line between playful jokes and insulting sarcasm, which can end up offending people, but doesn't cross the line. You just stay on the line, set up a camp and get comfortable.
I guess it's just best to follow your heart, be true to your work, put in the best, and take criticism positively. All of that helps, and I also make a list of people I'd kill if it were legal.

Humour is a clearly a big part of your designs. Growing up, who (or what) influenced your sense of humour the most?
Everything in life will make you learn something or the other. For me, it's probably consuming movies, comics, books and podcasts like there's no tomorrow.
Priyanka Banerjee
[email protected]