Gurgaon: A perfect combination of a great nightlife, an exotic cityscape, job opportunities, shopping areas and a hub for theatrical, musical and other cultural activities. Despite its constant grappling with crime and electricity issues, Gurgaon has proved to be one of the most happening places in the changing Delhi scene. Here's what this city offers: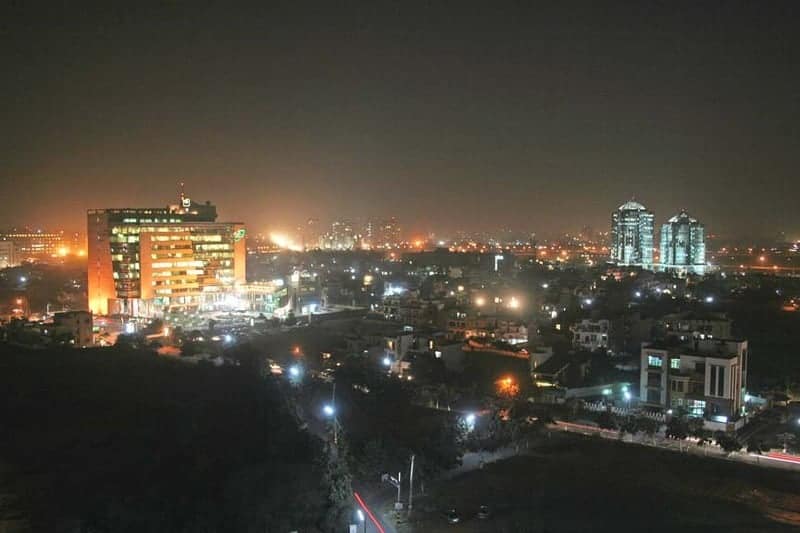 Match Screenings
It's India vs. Bangladesh tomorrow, on the 18th of March and the most appropriate thing is to enjoy it on a big screen. Indian Bistro Company is a great low-budget place to watch cricket matches. The relaxed ambience of the place and the experimentation with different cuisines attracts a lot of crowd. Other places that you can visit are Adda, Sports Ville Sports Bar and Lounge, Latitude and Soi 7 Pub and Brewery. People can also enjoy matches in the various malls across the city which have big screens and open areas.
Shopping
Gurgaon is a shopping hub despite the fact that it's more expensive than most New Delhi markets. It boasts a series of malls that sell products of a diverse range of Indian and foreign bands. The ideal option is to visit these malls in the evening when life in Gurgaon actually begins. Ambience Mall, MGF Metropolitan Mall, DLF Mega Mall are the best places for shopping. One spot that is loved by nearly everyone is Galleria Market. It's an open market having all kinds of shops that one is looking for including electronics, clothes, food and so on.
Amusement Places
If you're looking for some recreational activities, Gurgaon is an ideal place to visit. One should definitely spend a day in Kingdom of Dreams- a leisure destination where theatrical and other cultural activities are conducted. It is located near Leisure Valley Park which is another relaxing place in Gurgaon. One should definitely go for paintball near Sec 31 HUDA Market. Other amusement parks are Aapno Ghar and Wet 'n' Wild. One can go for swimming and other fun-filled activities in these places. Bowling in PVR bluO and Ice-skating in Ambience are also recommended. Camp Garuda located in Khadarpur has a cool list of adventure sports to try out.
Food
If you wish to eat out, then visiting Cyber Hub is a must. Situated in DLF CyberCity, this is India's first integrated f&b and entertainment centre. It has a wide range of restaurants, cafes and so on. One should definitely try Parsi food at Soda Bottle Openerwala. Al Zaitoon, Zambar, Olive Bistro, Café Delhi Heights, Farzi, Amici Café are other great places to eat out. There are diverse options in Galleria Market as well where people can go around and try out things in different cafés.
Live music
Gigstart organizes Live 'n' Local- an event that invites local bands to come and showcase their music. Delicious food is served and one can witness independent artists performing.  Tomorrow's event starts at 8:30 in the evening in Turquoise Cottage. The Yellow Bucket, an independent electro-acoustic band is set to perform.
Gurgaon should be your first choice if you're looking for a day filled with fun activities and a nice, peaceful evening at a café enjoying some live music. It is an ideal place to visit for people whose heart lies in a metropolitan environment. Happy exploring!
Image Credits– www.dlfcyberhub.com, www.franchisebazar.com