Miranda House organized the third edition of its annual sports festival, Erobern, from 12th – 14th February 2015. Dr. Pratibha Jolly, Principal of Miranda House and Dr. Poornima Roy, Bursar along with other members of the Sports Committee were present for the opening of the festival.
Dr. Pratibha Jolly declared the event open, welcoming the participating teams and urging all colleges across various universities to continue coming together for sports events which will help them push their limits of endurance. She was presented a souvenir by the Sports Society of Miranda House and her address was followed by a yoga presentation and an aerobics routine by the students of Miranda House.
Teams from 12 colleges, including those from Lady Shri Ram College, Jesus and Mary College , Gargi College and other women's colleges of Delhi, participated in Erobern. Talking about the importance of sports, Paridhi Baluni, President of the Miranda House Sports Society said, "Sports play a vital role in our daily life and this is one thing we can feel passionate about. It can be Taekwondo for one and Basketball for someone else as the focus sport. It builds confidence and keeps a person fit, which is really important."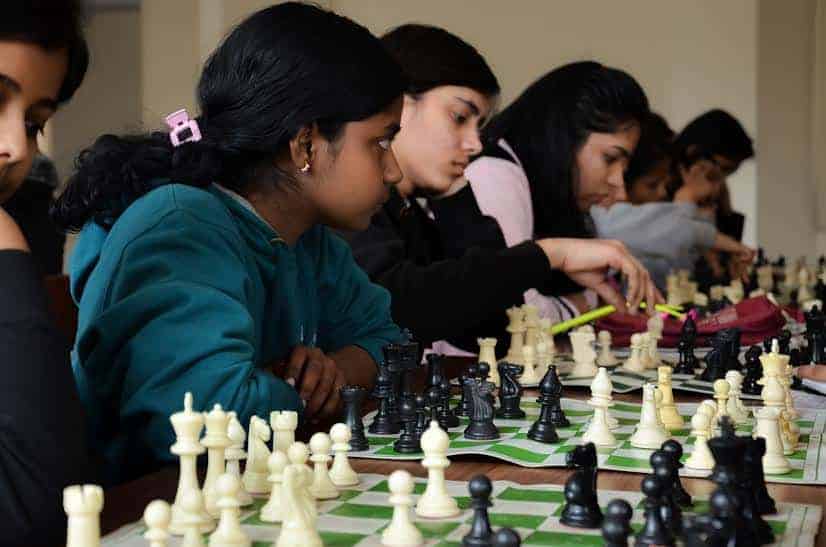 The first day of Erobern hosted knockout matches for Volleyball, Ball Badminton and Netball. A competitive event for Aerobics also took place which witnessed the team from Gargi College emerging as the winners, facing competition from Kamla Nehru College and Miranda House.
Day 2 saw league matches for Volleyball, Netball and Ball Badminton taking place wherein the top 4 teams of each category played against each other. A competitive event for Taekwondo had participants from different weight categories fighting for the gold. It ended with Miranda House winning the overall first position, followed by Daulat Ram College and Laxmi Bai College with second and third position respectively.
Teams from different colleges had also put their mental abilities to test in a competitive event for Chess in which Miranda House won the top spot. Second day also saw Balloon Pop as an event for specially abled students of Miranda House which included a 30 metre race and Shot Put event.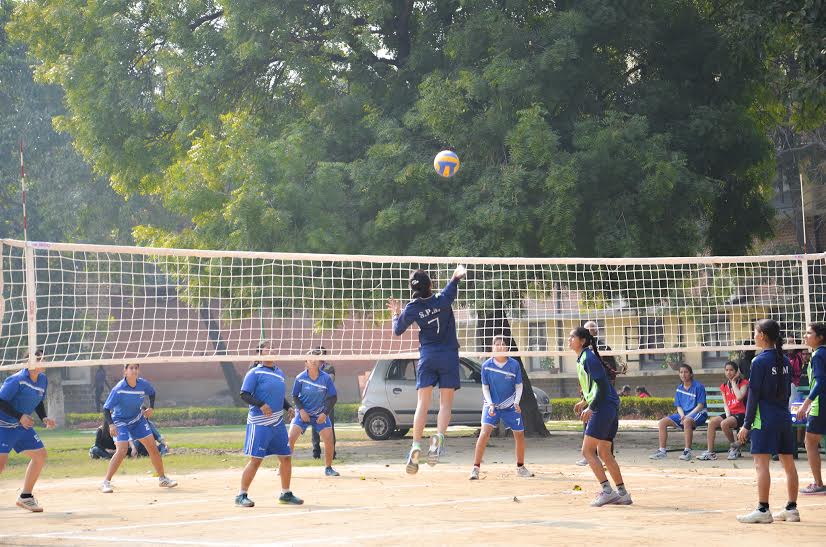 February 14, the final day of Erobern, recorded participants from different colleges preparing for final matches and the prize distribution ceremony. The first position for Volleyball went to Janaki Devi Memorial College, followed by Laxmi Bai College and Miranda House.
The Ball Badminton event saw Maitreyi College take the first position whereas Miranda House and Gargi College emerged as the winners for second and third place.The final match for Netball was an intense match between Miranda House and Jesus and Mary College that saw Miranda House adding another win to its winners' tally.
Erobern ended with a prize distribution ceremony in which the Head of the Miranda House Sports Society, Dr. Amita Rana gave away the medals and trophies to the winners.
Image credits: Greta Khawbung
Shubham Kaushik
[email protected]