The 57th Grammy Awards were held the Staples Centre and were once again hosted by L.L. Cool J.  Music's Biggest Night witnessed some of the greatest Grammy moments such as Sir Paul McCartney collaborating with Rihanna and Kanye West in their new hit single – "Four Five Seconds." AC/DC kick started the event with their performance "Highway To Hell". Katy Perry sung her heart out while dedicating her song against domestic violence; post US President Barack Obama's video regarding the same matter. Hozier performed his hit single "Take Me to Church" and was later joined by Annie Lennox on stage.
Ed Sheeran also performed his famous hit "Thinking Out Loud".
UK's heartthrob, Singer-Songwriter Sam Smith bagged 4 Grammys and performed with Mary J. Blige in front of a packed audience. Pharell won 3 Grammys and also performed a very different version of his hit single "Happy" with Hans Zimmer. Queen Bey (aka Beyonce) won 3 Grammys and performed "Precious Lord, Take My Hand".  Lady Gaga and Tony Bennett performed "Cheek to Cheek" and also won an award for 'Best Traditional Pop Vocal Album.'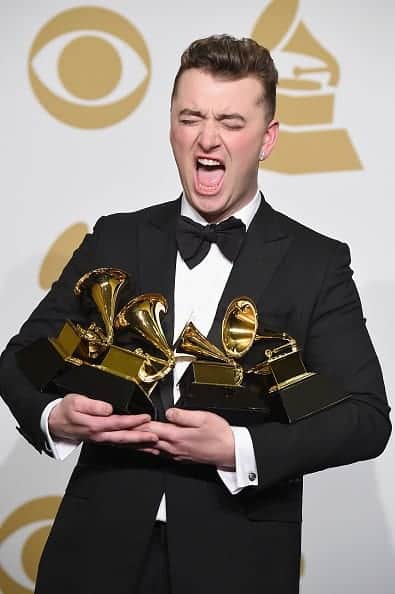 "Morning Phase" was quite a surprise win by Beck as the 'Album of the Year'. While delivering his acceptance speech, Kanye West interrupted but made it seem a funny moment rather than a serious one. Post the award function; Kanye said that Beck should have handed over the award to Beyonce. Jay Z was horrified seeing Kanye on stage but changed his shocking expression to a laughing one. Max Martin who has produced some of the greatest songs such as Shake it Off, Bang Bang and Break Free won the Producer of the Year (Non-Classical). Sia performed her popular single "Chandelier", but showing her back towards the audience throughout her performance.
An Oscar nominated song –"Glory" from the movie "Selma" was performed by John Legend and Common closing the awards. For the record, Sam Smith won three of the top four Grammy Awards.
PS – For those who haven't watched it, you can watch it in the night on VH1.
Sidhant Seth