Bollywood is often criticized for poor direction, lax scripts and over- the- top stories. But there are a few movies which keep airing on television, and we love to keep watching, and re- watching them, even if they aren't exactly cinematic masterpieces. Here's our list of 5 Bollywood that have proved to be timeless:
Dilwale Dulhaniya Le Jaenge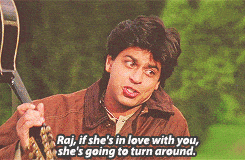 The fact that Maratha Mandir has been screening DDLJ till date since 1995 and that Barack Obama chose to say, 'Senorita, bade bade desho mein… You know what I mean' in Siri Fort, leaves us with no choice but to include this movie in the list. The story involves a romantic relationship between Raj and Simran who fall in love on a European vacation. Needless to say, this movie is loved by many, be it for its timeless dialogues, its appeal to the Indian diaspora, the music of Jatin-Lalit or the highly anticipated happy ending.
Rang De Basanti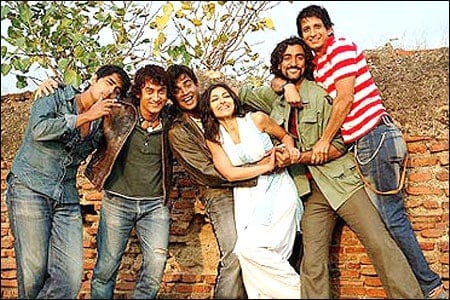 A remarkable Bollywood movie which is a complex mixture of rebellion, young spirit and patriotism, this one remains close to our heart. The movie serves as a wake up call to the young people of India to let go of their nonchalance. It revolves around five friends in New Delhi who are approached by a British filmmaker for acting in her documentary. They agree and that's when they are transformed to being passionate individuals who sacrifice their lives for the country.
3 Idiots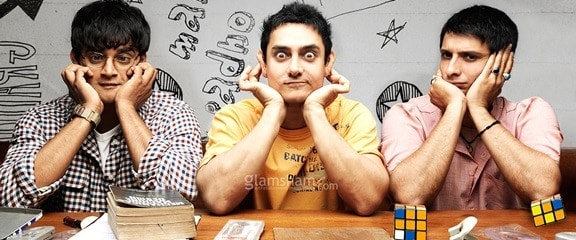 Based loosely on Chetan Bhagat's 'Five point someone', this movie gave us the much adored phrase- 'Aal izz well'. Aamir Khan, the protagonist, is a non-conformist who believes in procuring knowledge more than scoring marks. Together with R. Madhavan and Sharman Joshi, the trio raises questions about the dysfunctional education system of India. The movie is set in an engineering institute where most students are enrolled because of either societal or parental pressure. The movie also has a hint of romance with a relationship between Aamir Khan and Kareena Kapoor.
Nayak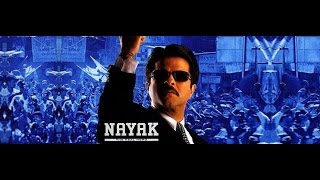 Nayak is a political thriller with Anil Kapoor as its protagonist. Kapoor plays the role of Shivaji Rao, a TV reporter who interviews Chief Minister, Balraj Chauhan. Balraj coerces Rao to become Chief Minister for a day. The city begins to thrive under Rao's rule and Chauhan makes attempts to kill him. The movie was critically acclaimed and no doubt, we see a mild reflection of Shivaji Rao in Arvind Kejriwal, don't we?
Sholay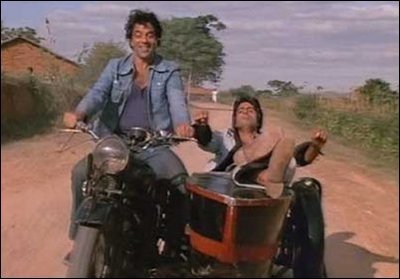 Considered to be an all- time Bollywood classic, Sholay is one of the most popular movies in the history of Indian cinema. It's an action movie revolving around the lives of two criminals, Jai and Veeru. They are hired by a retired officer called 'Thakur' whose hands have been cut off by a local dacoit called 'Gabbar Singh'. The movie also involves Hema Malini and Jaya Bachchan, who are the love interests of Veeru and Jai respectively. The movie is worth watching repeatedly for its timeless dialogues like- 'Basanti in kutto ke saamne mat nachna', 'Toh tera kya hoga Kalia?' among many more.
Sudisha Misra
[email protected]