Rhapsody 2015 was flagged off to a positive start with inauguration by Chief Guest Manoj Tiwari,  actor and presently a BJP MP. Once the fest was declared open, a variety of cultural events took place. Match The Beat- the western group dance event, Intifida– the street play event, Swar Sadhna- classical solo singing, Sursangam– semi classical solo singing; Cross Fire- the debate competition, Penpower- the creative writing competition and Framed- on the spot photography were some of the events of the day.
Here's a little sneak-peek into the day:
Match the Beat, the western group dance took place in the field of the college. In the end, Jesus and Mary College bagged the first position, where the judge was quoted as saying, "their team had the best prop's usage amongst all". Kamla Nehru College bagged the second position, giving a very tough competition to the winners. The event ended with a performance by Maitreyi's team Zeal, which received the loudest cheers from the crowd.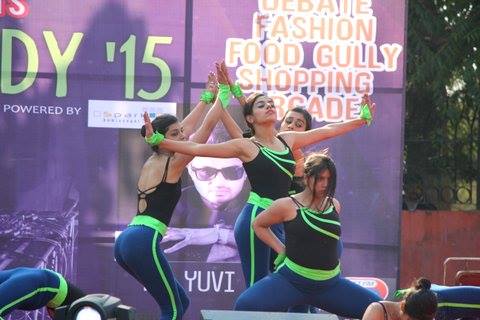 Intifida, the street play event organised by the Dramatics Society of Maitreyi- Abhivyakti, displayed some very powerful themes with thought provoking messages aimed at the audience, compelling them to be proactive towards diverse social issues. After a very close competition between the participating colleges, Shivaji College stood first while the College of Vocational Studies stood second. Gargi College received a special mention by the judges for their outstanding performance.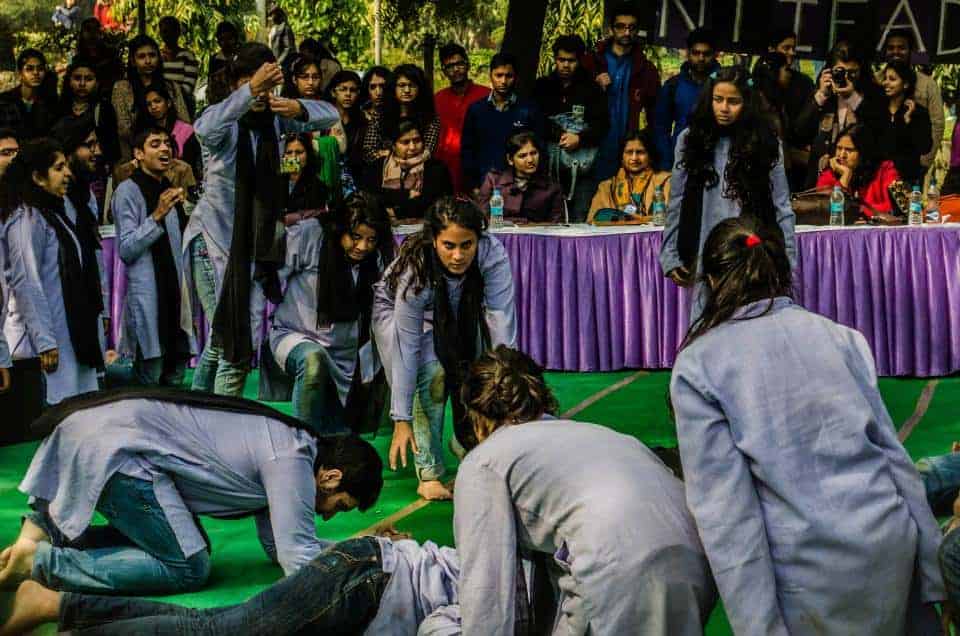 The music events, which took place in the amphitheatre, saw a large crowd swaying to the rhythms of some very talented vocalists and instrumentalists. The music events came to a close with Hindu College at the top bagging major positions.
The first day of Rhapsody 2015 ended with a performance by the band Vyom, which got the crowd grooving in no time!
Tarushi Verma
Image credits: Kashika Kapoor, Bayar Jain