CampusDope serves as a common and an interative platform for all college students across the world to share their campus stories. The website is an initiative of Harmeet Hora, an IIM-Indore alumnus who co-founded CampusDope in October 2014 with Ramandeep Arora.
CampusDope, according to the founders is a product of their idea to do something creative and unique for college students. The website is created to bridge the gap between students of different colleges. To join this website, one can easily sign in with the Facebook account and start posting their stories. For this, a person needs go around the college campus and interact with new people. He/she can then click a picture and upload it on the website along with a small summary of the conversation they had.
CampusDope in this way also provides a platform to prospective photojournalists who love to communicate through pictures. The initiative is now supported by several new members from Delhi University colleges and IITs. A team member can join as a content writer and if his/her stories are frequent and appreciated well, he/she gets promoted to the position of a college brand ambassador.
Satvik Sinha, one of the College Brand Ambassadors for CampusDope from Shaheed Bhagat Singh College says, "Every college that CampusDope covers, has a five member ambassador-team. As a position holder, I can say that CampusDope is a productive experience for both the ambassadors and students who connect over the website."
The websites has inculcated innovations since its moment of inception and is on a continuous mission to connect a lot more college campuses on a common platform.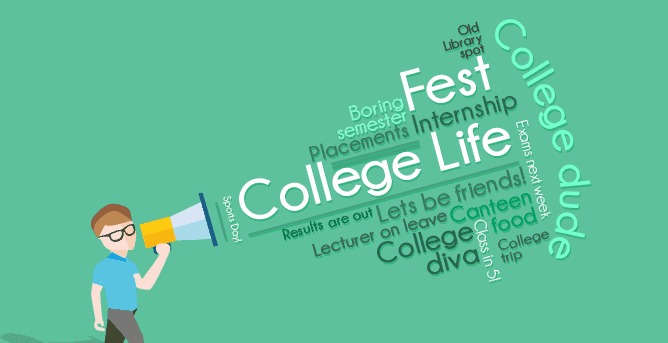 To know more, visit their webiste: http://www.campusdope.com/
Image Credits: CampusDope Facebook Page