Started by the Akhil Bhartiya Vidhyarthi Parishad (ABVP), back in the 1960s, this initiative has sustained long enough to be celebrating its Golden Jubilee, this year. This cultural exchange program focuses on giving the North-Eastern students and their families, the kind of exposure that they lack. Every alternate year, a group of delegates from the north-eastern part of India travels to the north and south of India. There, they are made aware of the culture, food and heritage of the various states that they visit.
This year a group of 32 delegates from the 7 north-eastern states landed in Delhi on 14th January, 2015. In their 2-day tour of New Delhi they were made to stay with various host families. "The host families took care of us like their own kids", said one of the delegates. They also visited Shri. Rajnath Singh, Minister of Home Affairs where they discussed various issues over breakfast. They were also given the opportunity to have a word with the Lok Sabha speaker. They visited various historical monuments and also met the Delhi University VC, Dr. Dinesh Singh for breakfast.
This trip came to end with a cultural program at the Shankar Lal Hall on 15th January, 2015. With Col. Rajvardhan Singh, MoS Sports Minister as the chief guest, this program saw the delegates sharing their experiences about their trip. The program, which began at 3:30 in the evening was a host to many dance and singing performances by the ABVP members, SEIL delegates and dance societies of various colleges of the Delhi University. It began with a fusion dance followed by a Rajasthani folk dance, an Assamese song sung by one of the SEIL delegates and a fashion show which depicted the folk dresses of various states. The program witnessed many other performances.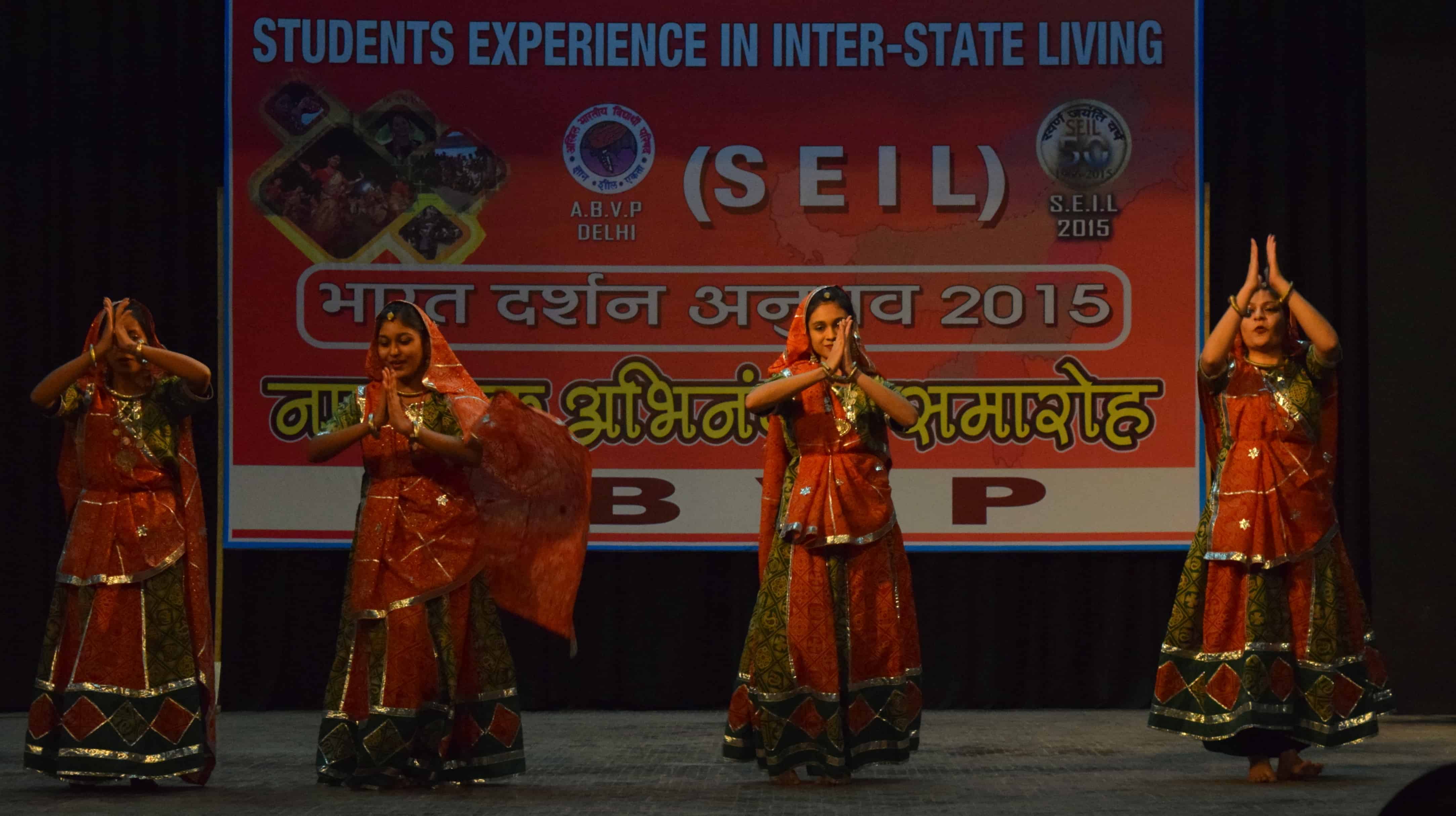 "ABVP has set up a Youth Development Centre in the North-East where the students are given technical knowledge", said Nagesh Thakur, ABVP President while he inaugurated the program. The function was attended by principals of many colleges which included Ramjas, Satyawati and Kirori Mal College.