Food Review: Burger King
One of India's latest imports, with five outlets in Delhi and one in Thane, Burger King (BK, colloquially) has been the new place to go for quite a few weeks now.
Location and accessibility
After the first Delhi outlet that opened in Select City Walk, BK has expanded to three more outlets in Connaught Place, Greater Kailash -I, Nehru Place and Ambience Mall, Vasant Kunj. The locations, all prime ones, are easily accessible by metro and otherwise.
Menu
Burger King is known for its signature 'Whopper' burger (both chicken and mutton) and it is what one should ideally try. However, it also has options more suitable to the Indian palate, albeit not so delectable like the tandoori burger. There are other options like the Chicken Royale Burger to go with if the Whopper doesn't please you. However, if we were to give our two cents, stick to the Whopper and definitely do not venture over to the tandoori, the Indian twist has done no favour to the burger.
For the vegetarian crowd, the chain offers the staple veg-whoppers and paneer burgers. It also offers a Spicy Bean Royale Burger which most takers took some time to adjust to but in the end, the spice worked.
The beverages, desserts and other snacks and combos are nothing out of the ordinary, just the sundae and softie collection, including the Oreo McFlurry which has been rechristened '180 Degrees' and comes in a Gems avatar also.
Affordability
The signature Whopper is only a little more expensive than McDonald's but definitely value for money with the size being practically double of that which McDonald's offers. All in all, it might not be what you order in on a broke weekend but something that you'd like to have occasionally.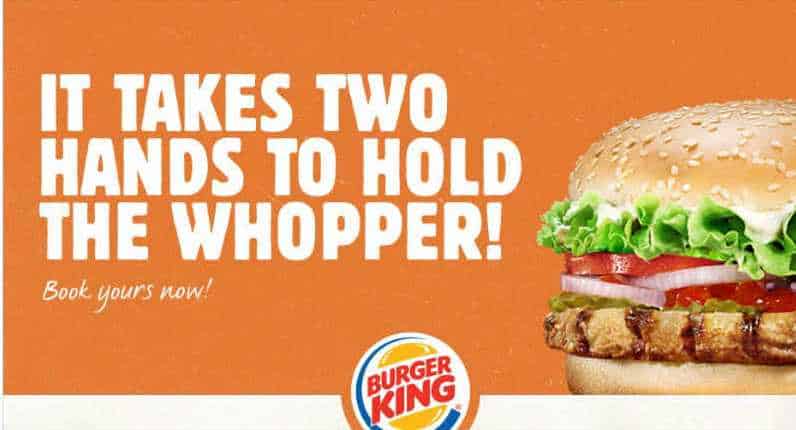 In comparison
The seasoned McDonald's consumer might find BK a little less juicy or unfamiliar while the KFC-lover will miss the crispy crust. And in comparison to Dunkin's saucy burgers, BK definitely falls short.
Final Verdict
Deciding whether BK is better or worse than the other options may not be possible, but another burger joint in town, and a globally renowned one, is always welcome.