<![CDATA[
Arthagya, The Economics Association of Indraprastha College for Women (IPCW) organized its Alumni Meet on January 10th 2015. A get-together after years saw alumni turning up from batches as old as 2006. The retired faculty also showed up in quite some numbers to attend the programme. While the alumni, retired faculty and teachers interacted with each other, the current batches kept the audience entertained with several performances.
Each alumni member at the time of registration was given a topic which required them to rack their brains and confess to the audience something they remembered related to it. From the most notorious pranks to the coolest teacher memories, they had the audience in fits of laughter. While the second years gave some musical performances, the eminent ex-faculty shared their most valuable experiences and advice.
[caption id="attachment_28691" align="aligncenter" width="1024"]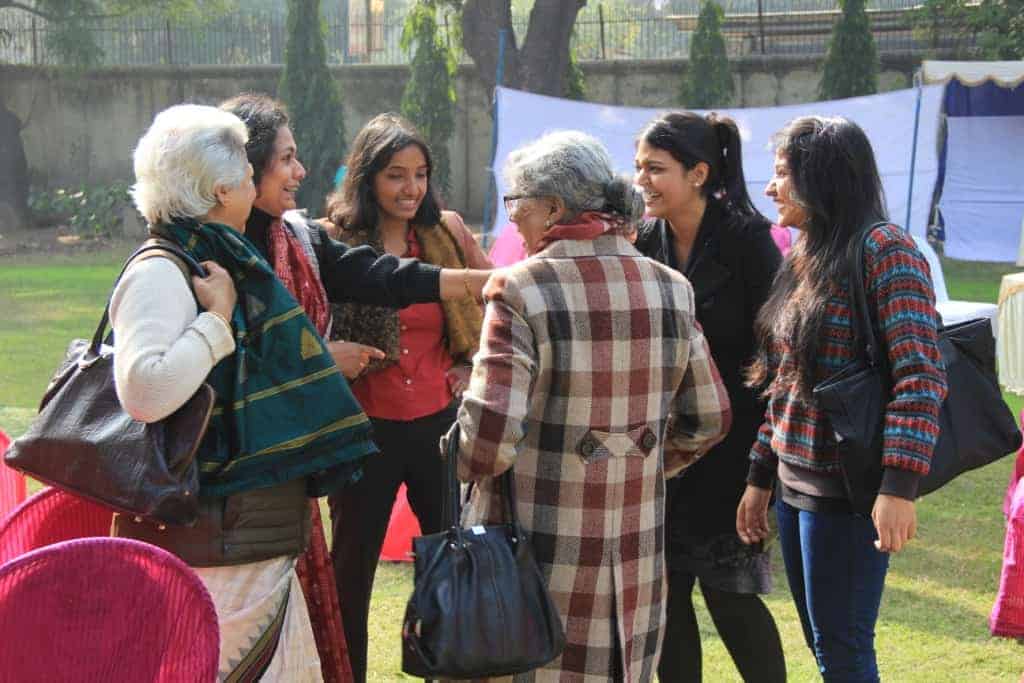 Visiting alumni and former faculty members interacting with each other[/caption]
The interaction was followed by a formal lunch where photo sessions were conducted. After lunch a round of 'dumb charades' and 'tug-of-war' took place among the alumni and the present students. Last event of the day witnessed everybody shedding all inhibitions and dancing to both old and new tracks of the visiting DJ.
Mrs. Usha Jain, a retired professor hugged almost every single organiser and thanked them for organising the event. "Without your excellent efforts, this would not have been possible. We will see you at the next Alumni meet", she said. Everyone was overjoyed to have come back to their alma mater, which was depicted by their excitement to write down messages on the alumni-board, the key memorabilia of the day.
Picture Credits: Samira Adhar
Ayesha Sareen [email protected]
]]>