<![CDATA[
Indian Institute of Technology, Bombay (IIT Bombay) organized their annual festival, Mood Indigo from 26th December to 29th December 2014. With their annual theme 'Vintage' this time, the whole campus was decorated with vinyl records, vintage cars, radios and retro glasses.
96 hours on campus implied star performances ranging from Adnan Sami to famous bollywood duo Vishal-Shekhar, a Sunburn concert and appearances from who's who of bollywood like Ayushman Khurana and Raju Srivastav.
Competitions on the other hand mustered a huge participation. Here is the list of the competitive events at Mood Indigo:
Music
Mantra, the Hindi battle of bands hosted its elims on the 1st day and finals on the last day. Top three bands opened for Vishal-Shekhar in an open theatre. Finals of Beat boxing were held on the 4th day.
[caption id="attachment_28454" align="aligncenter" width="960"]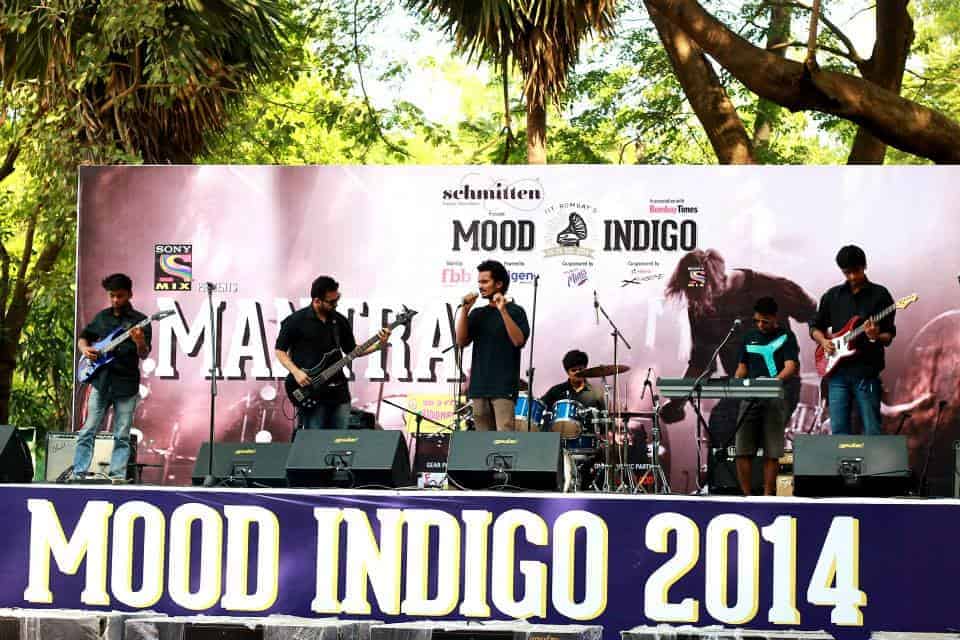 Elims round of Mantra at Mood Indigo[/caption]
The finale of famous Hindi solo competition, MI Idol whose elims were held in Chandigarh, Delhi among other cities was held on 4th day of the fest in which the finalists performed before the final pro nite.
Other competitions included Taal Mel,an instrument duet competition, Singing the Indigos, English solo competition and String Theory, the western acoustic battle of bands.
Dance
Indigo Saga, the choreography competition of Mood-I saw almost all finalists from Delhi University. The finals were held on the midnight of 3rd day. Some of the participating colleges were Hans Raj College, Kamla Nehru College and Lady Shri Ram College for Women.
B4Battleground, the step up kind of face off was held in a parking lot in which at a time two teams battled it out with impressive dance moves and wittiness.
Can you Duet was a duet competition in which a pair performed on any one dance style of their choice like salsa, tango etc. The sheer chemistry between the couples and mesmerizing lifts set the mood for Day 2.
[caption id="attachment_28451" align="aligncenter" width="960"]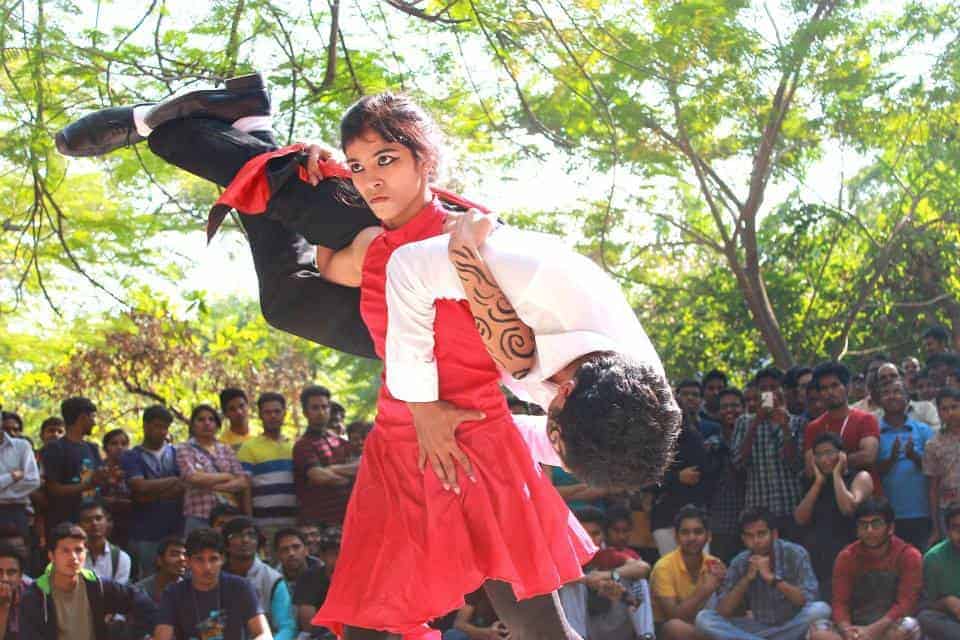 'Can you Duet' competition[/caption]
Mood I also witnessed contests like Solo Classical Dance Competition, Nrityangan, Folk It, a group folk dance competition and a Bollywood dance competition Desi Beats.
Drama
Aagaaz, the street play competition saw participants from all across India with teams from Pune, Mumbai, Punjab and Delhi. The finals were held on the 3rd day with elims on the 2nd day. Stage play competition was also organized.
Other events were The chosen one, a solo acting competition, Curtain Raiser, an exciting contest in which the participant was given a situation and he/she had to improvise on the spot.
[caption id="attachment_28452" align="aligncenter" width="960"]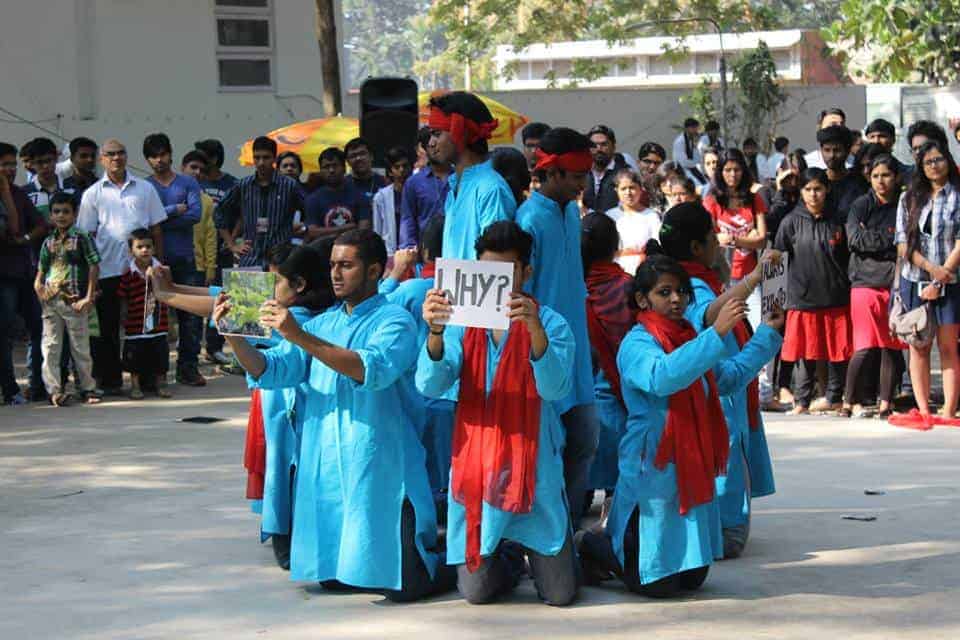 Aagaaz, the street play competition[/caption]
Fashion
A fashion show, Vogue was held on the first day with two rounds. In the first round the participating team was asked to use feathers as their main prop whereas in the second round the teams were judged on how well they were accessorized. The event ended with a professional fashion show organized by Myntra, the official sponsor for this event.
She's got the look was a beauty pageant competition that was judged by Ms. Gurleen Grewal, Miss Diva International 2013. It had three rounds with final round as a Q/A where the judge asked questions to the final 5. A NIFT- Bombay student won the competition which was witnessed by a jam packed convocation hall.
[caption id="attachment_28453" align="aligncenter" width="640"]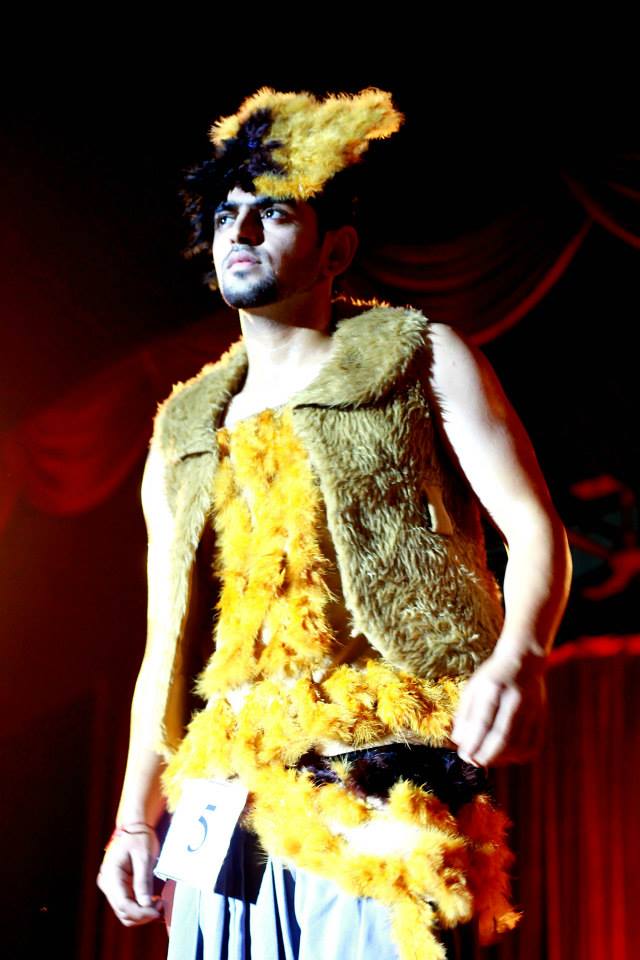 Fashion Show at IIT Bombay[/caption]
Food Fest
Mood I for the first time organized this one of a kind food festival which hosted famous food chefs like Sandeep Pandey, Ajay Chopra and Dhaval Ajmera. Various cooking workshops on waffles, mocktails, were also organized along with a cheese appreciation and tasting. The main highlight of this fest was a cooking session with
Chef Vikas Khanna
, an owner of a Michelin starred restaurant. He talked about his new cook book and the latest season of Master-Chef. [caption id="attachment_28450" align="aligncenter" width="960"]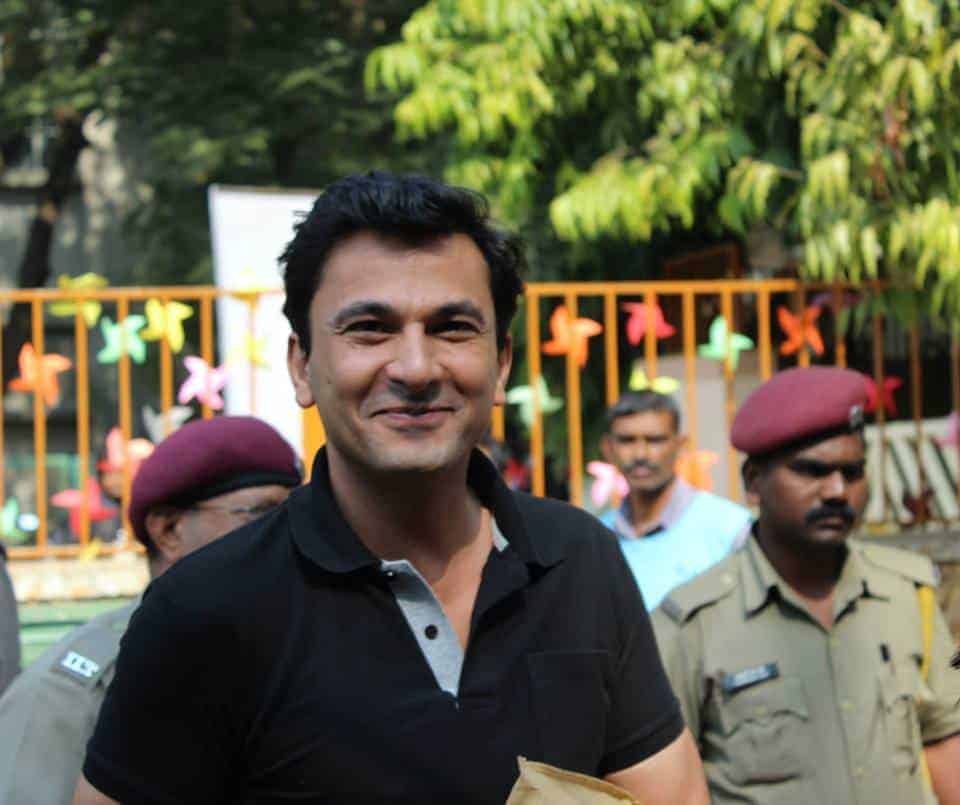 Chef Vikas Khanna at Food Fest, Mood Indigo[/caption]
Miscellaneous
A lot of quiz competitions were held on categories like entertainment, sports and general throughout this 4 day fest. MI Poetry Slam was held on the final day where contestants presented poems on their experiences in Mood Indigo, the weird language that we call English and life in general. A spelling competition, Spell-Nazi saw the spelling bees among us come to life.
Featured Image – TerpsiChorean (Hans Raj's Choreography Society)
Picture Credits: Chirag Sharma, Mehr Gill and Ankit Kumar Meena
]]>