<![CDATA[The year gone by gave the University of Delhi  many reasons to celebrate, what with numerous awards and prizes conferred upon its faculty members, along with high ranks in surveys. We take a look at some of these achievements from 2014: 1. DU Chancellor Dinesh Singh honored with Padma Shri January 2014
Professor Dinesh Singh, Vice Chancellor of Delhi University was honoured with the Padma Shri award this year. Dinesh Singh has been responsible for the implementation of the Four Year Undergraduate Programme (FYUP) last year in Delhi University. He also led the shift to the semester system and introduction of Antardhvani – the annual cultural fest of DU and the Cluster Innovation Centre.
Read full article here.
[caption id="attachment_28239" align="aligncenter" width="620"]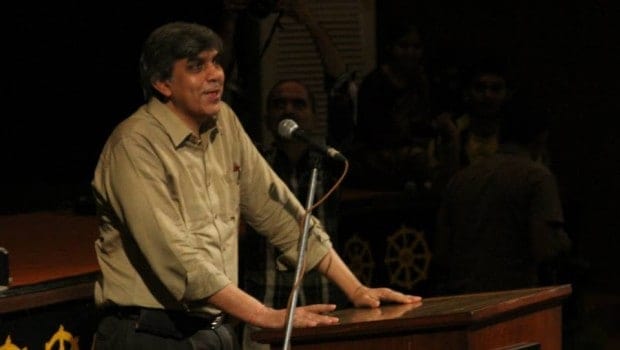 Vice Chancellor Dinesh Singh[/caption]
2. Three other personalities from DU also receive Padma Shri
January 2014
Shri Keki N Daruwalla, a renowned poet and leading literary scholar.He has been a visiting scholar for a few months at South Campus, University of Delhi. Rehana Khatoon who is a retired professor at Department of Persian, University of Delhi also received the award in the field of Persian Literature. Dr. Mahesh Verma, working as a Director of Maualana Azad Institiute of Dental Sciences (MAIDS) recieved the award for Dental Sciences. Mahesh is the alumnus of Faculty of Management Studies and now teaches healthcare management at FMS.
Read full article here.
[caption id="attachment_28238" align="aligncenter" width="615"]
(Left to Right) Dr. Mahesh Verma, Rehana Khatoon, Keki N Daruwalla[/caption]
3. DU Professor Nayanjot Lahiri felicitated with prestigious Infosys Prize February 2014
Nayanjot Lahiri received the award for her contribution in the field of Archaeology, and her work that focuses on the integration of archaeological knowledge with the historical understanding of India. Her areas of specialisation are proto-history, Indian Archaeology, Archeological Theory, Heritage Studies and Ancient India. The Infosys Prize is given annually to promote scientific research and honour outstanding achievements of contemporary researchers and scientists by the Infosys Science Foundation. The award, carries the prize of a gold medal, a citation and a purse of Rupees 55 Lakh.
Read full article here.
[caption id="attachment_28235" align="aligncenter" width="620"]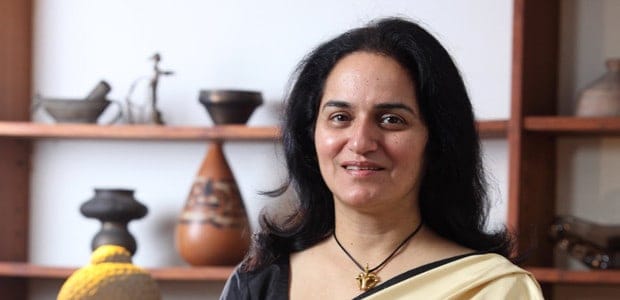 Prof. Nayanjot Lahiri[/caption]
4. Prof. Dinesh Singh received honorary doctorate from the University of Edinburgh June 2014
Delhi University's Vice-Chancellor Prof. Dinesh Singh was conferred with an honorary doctorate by the University of Edinburgh. He was given this doctorate in order to felicitate, 'his inspirational leadership of University of Delhi'. This achievements were met with mixed reactions with some people feeling that this wasn't justified.
Read full article here.
[caption id="attachment_28237" align="alignright" width="300"]
Dr. Sunil Kumar[/caption]
5. DU Professor wins Global South Award at World Congress 2014 August 2014
Dr Sunil Kumar, winner of the prestigious Global South award is a political scientist and an associate professor in political science at Shyam Lal college (Evening), University of Delhi. Not only does he hold an outstanding academic record, he is also a Gold Medalist from University of Delhi (1990), a post doctoral fellow from Tel Aviv University, Israel (2002-03) and a Commonwealth fellow at the Oxford University, UK (2011).
Read full article here.
6. DU ranked number one in India by the QS World University Rankings September 2014
According to the QS World University Rankings for the year 2014-15 released on September 16th, Delhi University has been ranked number one in India in terms of 'Employer Reputation'.The QS World University Rankings consider many factors while compiling its annual list of world's top universities. These factors include research quality, graduate employment, student-staff ratios, teaching standards and number of international students with major importance given to academic reputation.
Read full article here.
7. English Department of DU Ranked Among World's Best September 2014
The English Department of DU was ranked among the top 100 places to study English, by the QS World University Rankings. Ranked in the 51-100 group in QS's annual survey, DU happens to be in the same league as Durham University, Dartmouth University, Pennsylvania State University, University of Sussex and the like, having beaten the likes of Nottingham and Purdue.
Read full article here.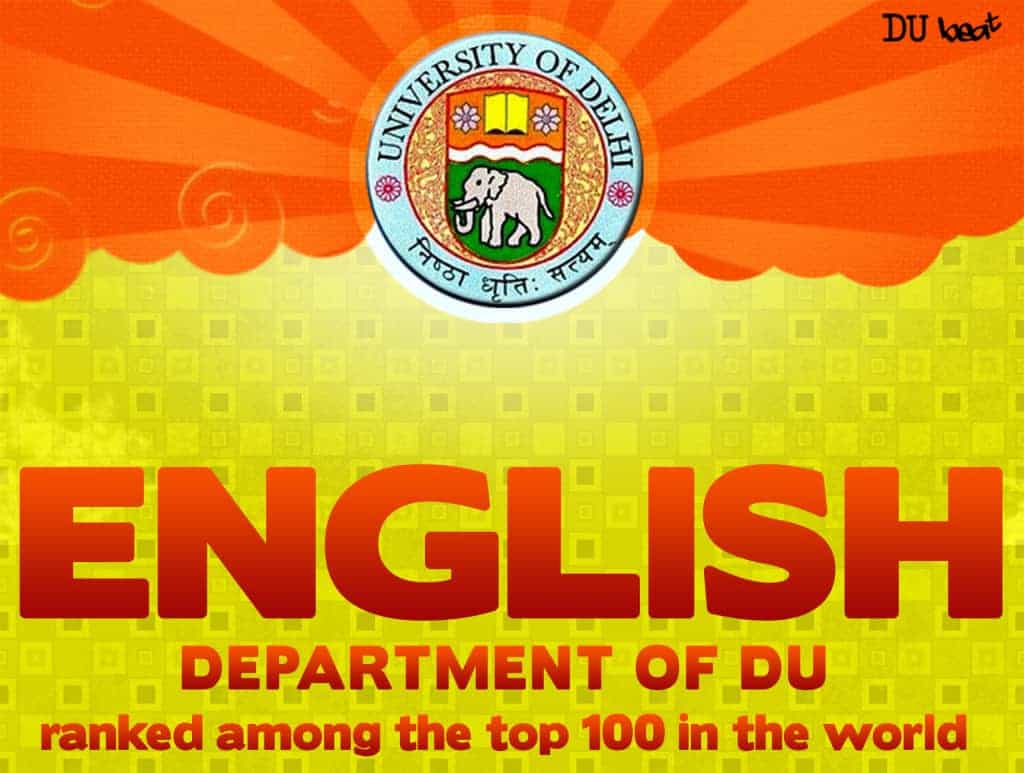 8. Hindu 'most trusted education institution of India', says a study by TRA
September 2014 According to a recent study conducted by TRA (previously
Trust Research Advisory
), University of Delhi's Hindu College is the most trusted education institution of India. The study was based upon the opinion of almost 8000 respondents over three dozens of cities of India. The respondents include students, teachers as well as parents who were quizzed on 700 'thinking' questions related to the education system and education institutions of India.
Read full article here.
Ishita Sharma [email protected]
]]>