<![CDATA[
Enactus Miranda House displayed the products of their 'Project Tarang' and 'Project Zaffran' on 17th and 18th of November, 2014 at the India International Trade Fair, the largest trade fair of the Indian subcontinent.
At Pragati Maidan, the members of the Enactus, Miranda House team exhibited handmade bags and mobile covers produced by the ladies of Health and Care and the masalas produced by the women from Johripur. The stall was set up at Saras Fair which is organized by the Ministry of Rural Development for promoting small scale industries.
Enactus, Miranda House aims at the upliftment and self-dependence of women in every facet of life, be it economic or social. It is currently running two projects: Tarang and Zaffran. Under Project Tarang, the team has enabled a group of women to attain financial and social empowerment by engaging their sewing and stitching skills to make bags, mobile phone covers. Project Zaffran, on the other hand works with a group of women in Johripur who produce handmade and unadulterated spices.
[caption id="attachment_27623" align="aligncenter" width="960"]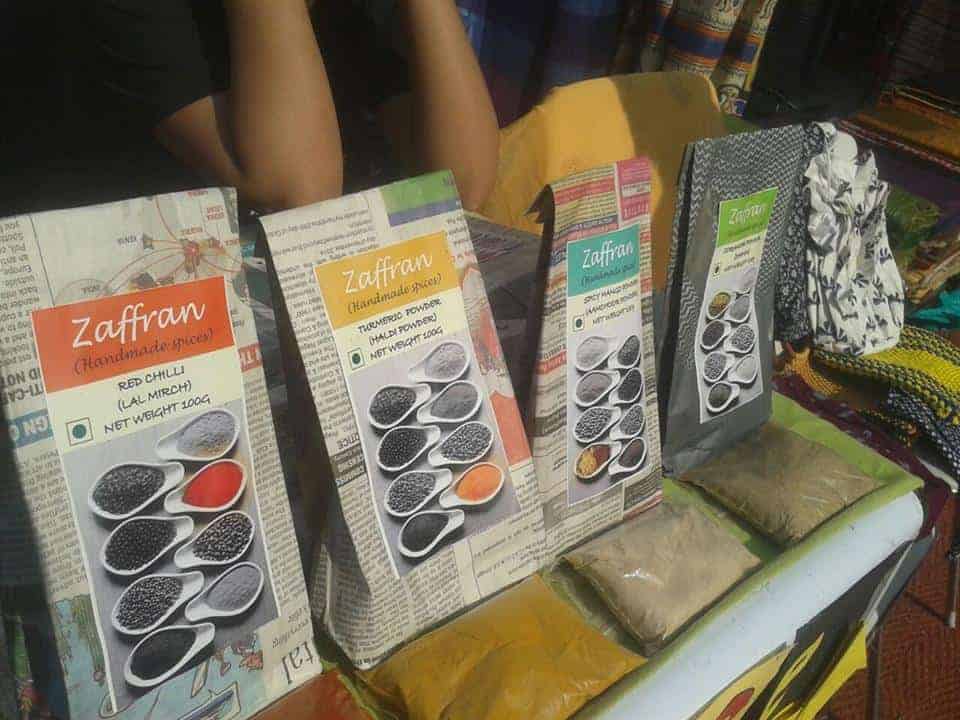 Products under 'Project Zaffran at India International Trade Fair[/caption]
The visitors at the fair showed immense interest in the products exhibited by the Miranda House Team. A number of products were sold at the fair and garnered appreciation.  The innovative packaging of the spices impressed buyers the most. The idea of a small group of college students helping the economically and socially backward women in becoming self sustainable caught the attention of many.
The team's effort managed to inspire a few others to play their part in the society's upliftment by creating awareness. "Displaying our products at such a platform gave our initiative an exposure to a wider scale. We have reached out to a great deal of people and put forth our vision. And the response that we got from people inspired us greatly and has motivated us to work even harder." says Gauri Pandey, Project Head, Tarang.
Shaily Jha [email protected]
]]>