<![CDATA[Following ABVP's protest on Friday, the 17th of October, Delhi University had promised to restart the system of revaluation in the University. The dharna outside Arts' Faculty had demanded reintroduction of re-evaluation, special chance and supplementary exams. The option of evaluation of answer sheets had been done away with during the October-November exams in 2013. The official notification had declared that since examination sheets were jointly corrected by a number of examiners, revaluation would not be continued. The notice issued by Delhi University today, on the 20th of October, starts off by declaring that these changes have been brought after various representatives (DUSU, in particular), had appealed to the University for the same. Here are some of the main points from the notice:
Revaluation of examination sheets will be reintroduced. Further, the sheets will now be checked by a single examiner. The details of the procedure for revaluation will be disclosed soon.
Those students who failed in their 1st year under the FYUP and could not take admission for whatever reason, will be allowed to apply for readmission to 1st year till the 29th of October, 2014.
The attendance of such students will be counted from the day of their admission and Internal Assessment shall be conducted as per the college's rules. However, the students must cover the curriculum on their own and not claim any loss of teaching.
When asked about this change, here's what Saket Bahuguna, Delhi State Secretary, ABVP had to say, 
"This was the first time that DUSU office bearers were called by the Delhi University officials. So, we feel that it is a very positive step and the coming in of the notification symbolizes victory of students. This is because DU administration has now realized that it cannot function if it does not take decisions favouring the students. ABVP is committed to fight for all such issues that a student faces in the University."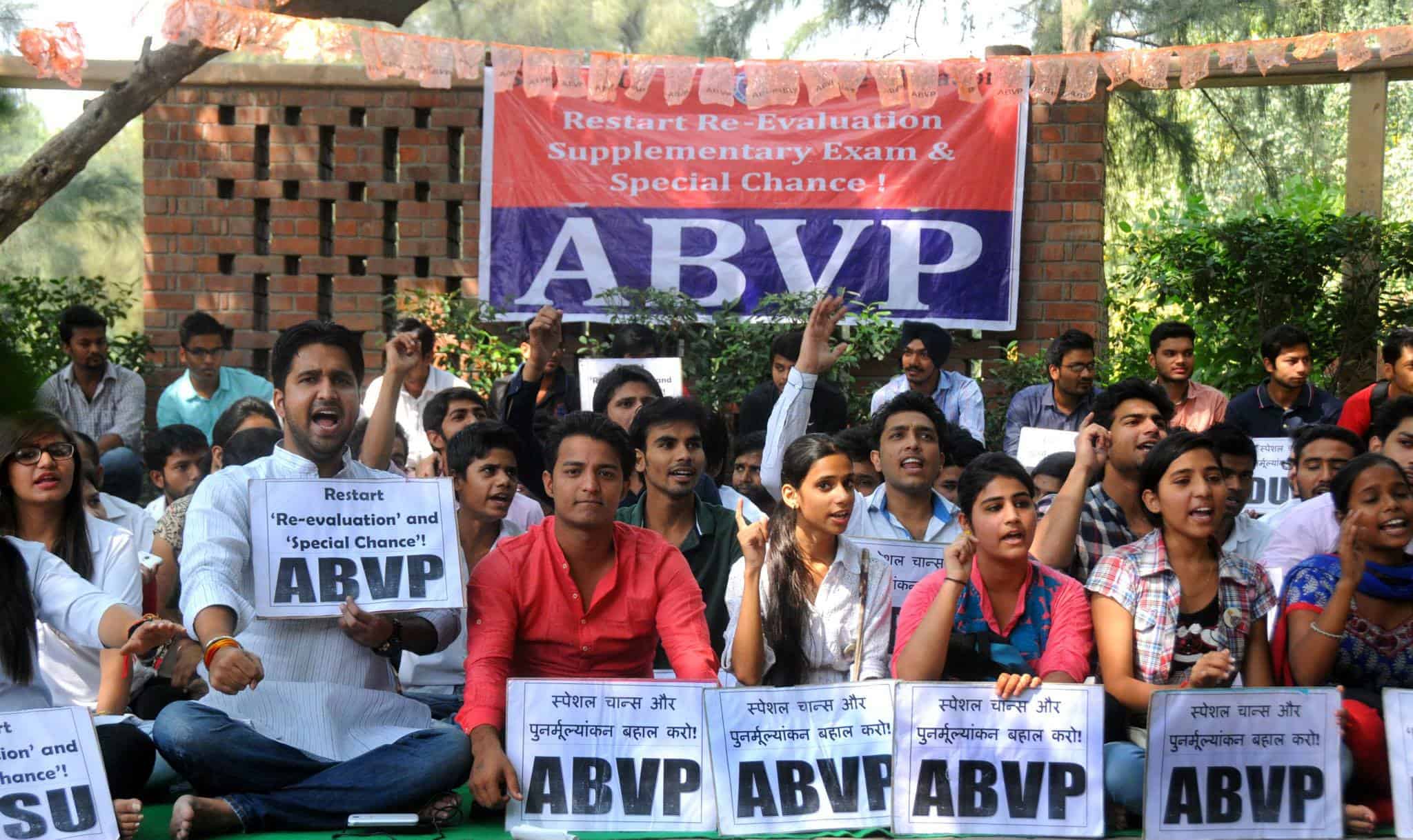 You can read the full notice
here
.]]>