The day has finally arrived, Microsoft on September 30 announced a successor to its Windows lineup. Nope! It's not Windows 9. It's Windows 10.
Since Windows 8, despite its capabilities failed to captivate consumers, the fate Windows 10 should be a deciding factor in the post PC era (spearheaded by Apple).
If we glance through the Windows series chronologically, the past decade has shown a surprising pattern – XP was extremely popular, Vista disappointed, 7 was a blockbuster, while Windows 8 received mixed reviews & tepid response. Then there was an updated version of Windows 8 named Windows 8.1 which tried to fix all issues users had with Win8.  Though still the most popular OS in the world (90% market share!), people have started exploring other operating systems as well.
Can Windows 10 do it? Let's dive in & find out!
Start Menu
One of the biggest complaint users had with Windows 8, was the disappearance of traditional Start menu. The Metro UI & live tiles replaced the old trustworthy Start.
But now, its back! Windows 10's Start menu is more like a fusion between Windows 7 & 8. There is a list display (like 7) along with the live tiles, web search, app search, etc (Windows 8)  – giving you the best of both worlds!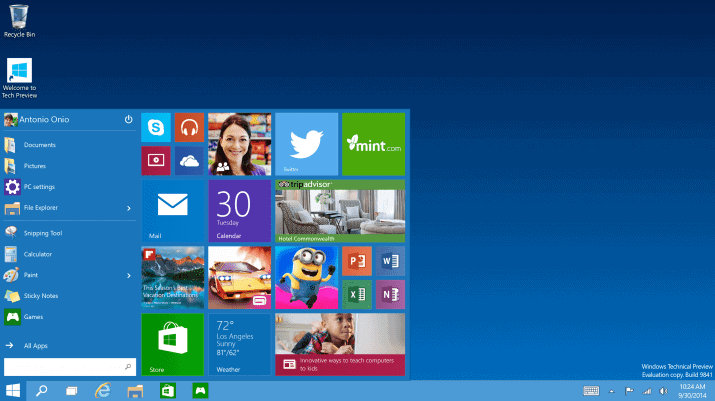 Multi Tasking
Another issue with Windows 8 was its crappy multitasking. Though you could run more than one app on screen at the same time, it got squeezed in one corner of the screen. Hence it didn't offer any real life productivity ( and aesthetically speaking, looked rather annoying!).
But now, the applications get arranged in usable windows of visible sizes. You may now add up to four applications in a quadrant layout, thanks to the new Snap function.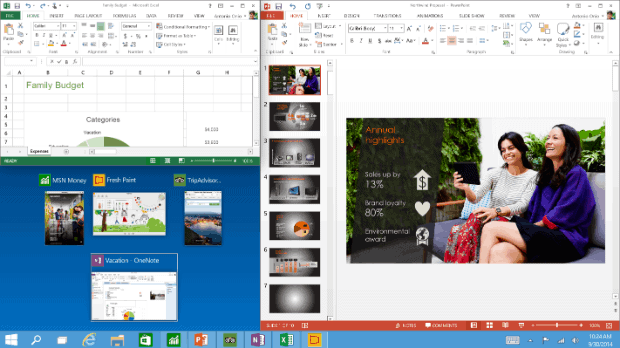 Visual Changes
Windows 10 also brings multiple desktops, a feature earlier found only in unix & linux. If you are unfamiliar with linux, imagine an Android home screen. You can now have home screens on you computer and different screens can have different shortcuts, hence no more cluttering of the desktop!
There's an improved Task View layout. For those who don't know what it is, it's the way you switch between apps, usually using Alt+Tab or Windows+Tab. The new task view has a very pleasing appeal, where all you open windows, apps and desktops appear in horizontally stacked block structures, making it easy to jump across.
And one of the most important change, apps now open in resizable windows, unlike full screen orientation in Windows 8. You can now easily close, minimize or maximize store apps.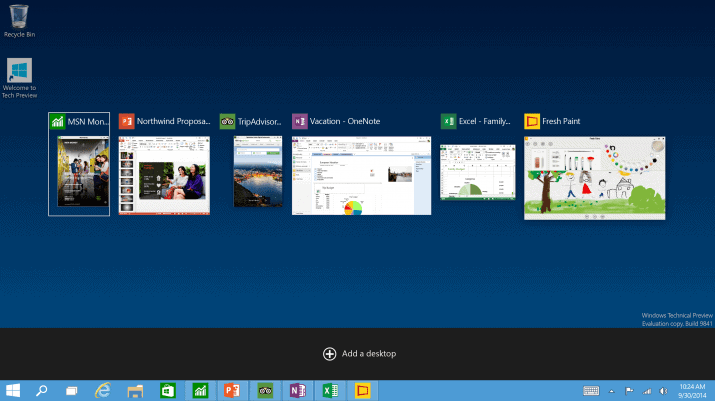 Compatibility, Apps & Development
Windows 10 would not just be restricted to the PC, the same OS will run on tablets (the interface shall be different), phones and computers. There will be one Store for all devices & developers can create cross-platform apps. This also brings mobile apps to desktop!
Also, Microsoft has invited everyone to be a part of building this new operating system. Users can download beta builds, report bugs, suggest improvements and give feedbacks, for making the OS better before its final release.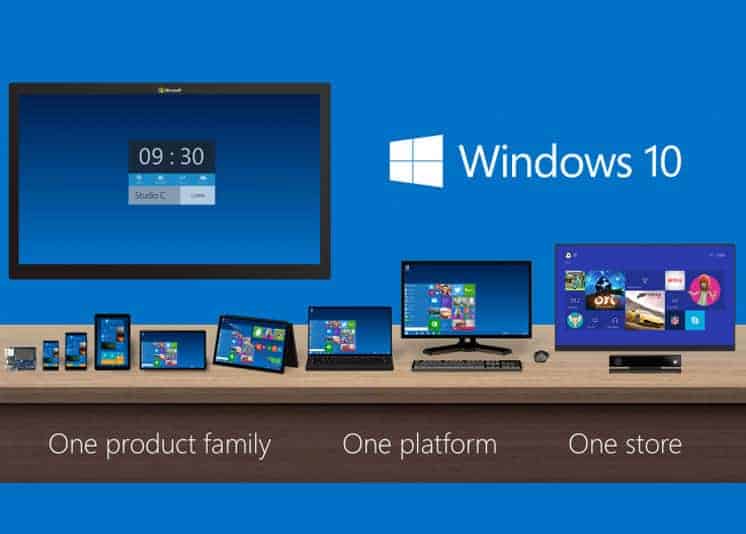 Pricing & Availability
Microsoft didn't mention the pricing. However, there are speculations that it may be a free upgrade for Windows 8 & 8.1 users through the store. As per the availability of the final version, Microsoft says it will be in "late 2015".  If we go by trends, Windows 10 should be fit for retail in October 2015.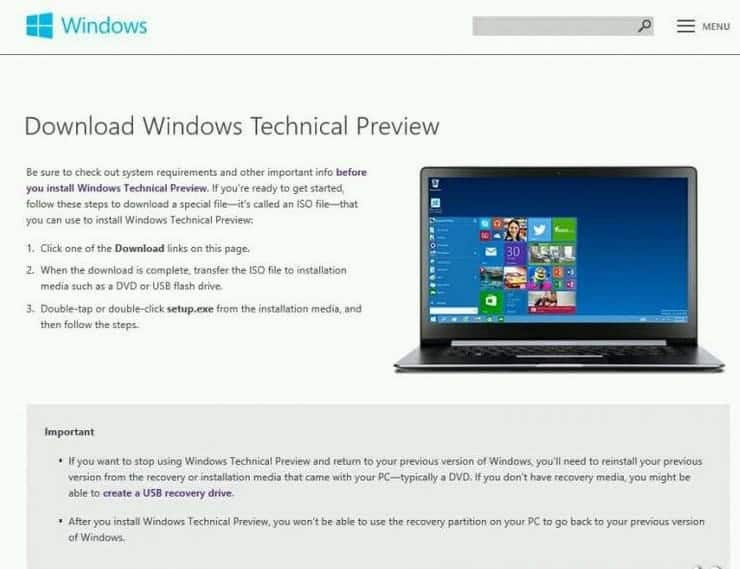 However, this doesn't mean you can't get a bite! Microsoft releases a series of free Previews before finally unveiling its Windows.  There are Technical, Consumer & Developer Previews, to be precise. These previews are just as capable & efficient, though not final are mostly stable. Till it finally arrives, it's better to get hands set on these! The Technical preview is available onpreview.windows.com. Sign up for Microsoft Insider program to send your feedback across.
So get your computers ready and gear up for the next-gen Windows – Windows 10.