<![CDATA[
Beginning his aesthetic and creative journey in the competitive world of theatre and drama, Vishesh Arora, Director of The CurtainCall Productions, started with Hindi theatre in the winters of 2008. An alumnus of Ramjas College, Delhi University, Vishesh, with a vision and planning of creative upliftment, designed a label of trust and appeal under his own banner. The CurtainCall Productions that was founded in November 2011, started with the execution of various theatre workshops for the children of marginalized section on purely pro-bono basis.
In the last one year, CurtainCall Productions has transformed from a family of zealous youngsters into a true and faithful platform for events, stand-up comedy shows and most importantly, stage productions. Mr. Arora, while venturing into direction consequently produced successful productions like Candida (2013), Dasmukha(2014),Plaza Suite(2014), California Suite(2014) and many more, which saw massive participation of actors from the Delhi theatre circuit as well as from the audience and also respectable coverage in all the national dailies on a regular basis.
[caption id="attachment_26621" align="aligncenter" width="960"]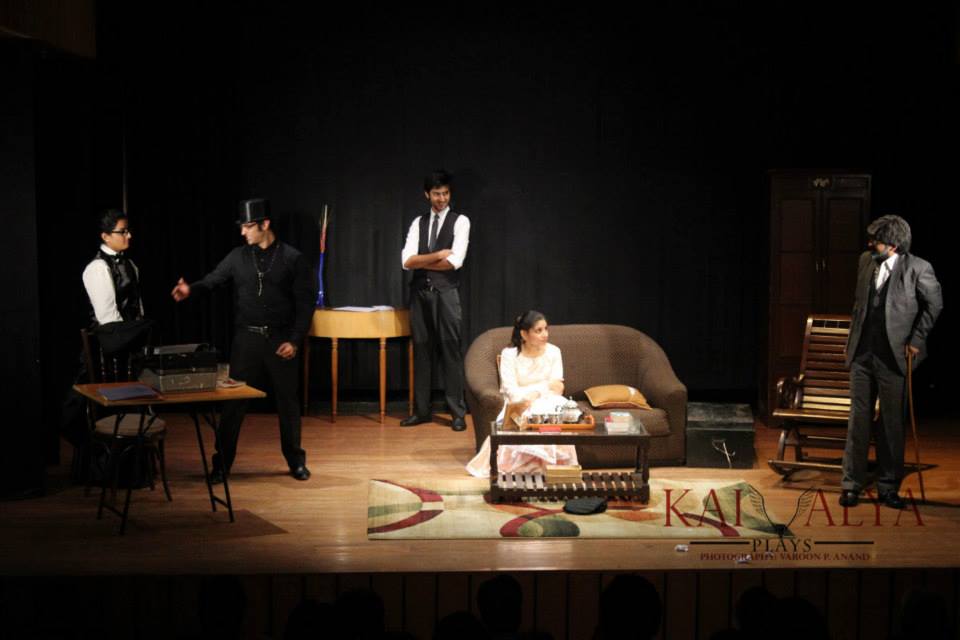 The CurtainCall Productions during one of their performances in Delhi[/caption]
While this all was successfully amusing the world in length, Vishesh Arora multiplied and expanded to a new and colorful genre of entertainment with musical and comedy shows. To mention a little of it "Aisi Taisi Democracy", a new kind of standup comedy show featured ace Indian Ocean musician, Rahul Ram and popular lyricist of Bollywood, Varun Grover who has given hits like Gangs of Wasseypur and recently Aankho Dekhi.
Apart from it, standup comedy shows like "Professional Locha" and "Quickie Jar" saw a humungous response from the audience. In addition to that, Vishesh Arora has successfully organized, managed and contributed to acting workshops for theatre and camera in association with Oxford Book Store, Imatter Institute and many other venues in Delhi & NCR, which again received a huge response from aspiring actors and acting enthusiasts.
]]>