North Campus of Delhi University has added a new name (though an unusual one this time) to its already existing long list of food joints. Al Zaitoon, situated in front of Hans Raj College, serves mainly Lebanese grilled food with its USP being the traditionally made shawarmas.
With perky music playing along this place has a capacity to accommodate around 25 individuals at a time. The interior is pretty decent with wooden textured walls and dim lights. The food is served straight out of an open kitchen and if you visit this place you need not worry about cleanliness at all. The staff already takes good care of it.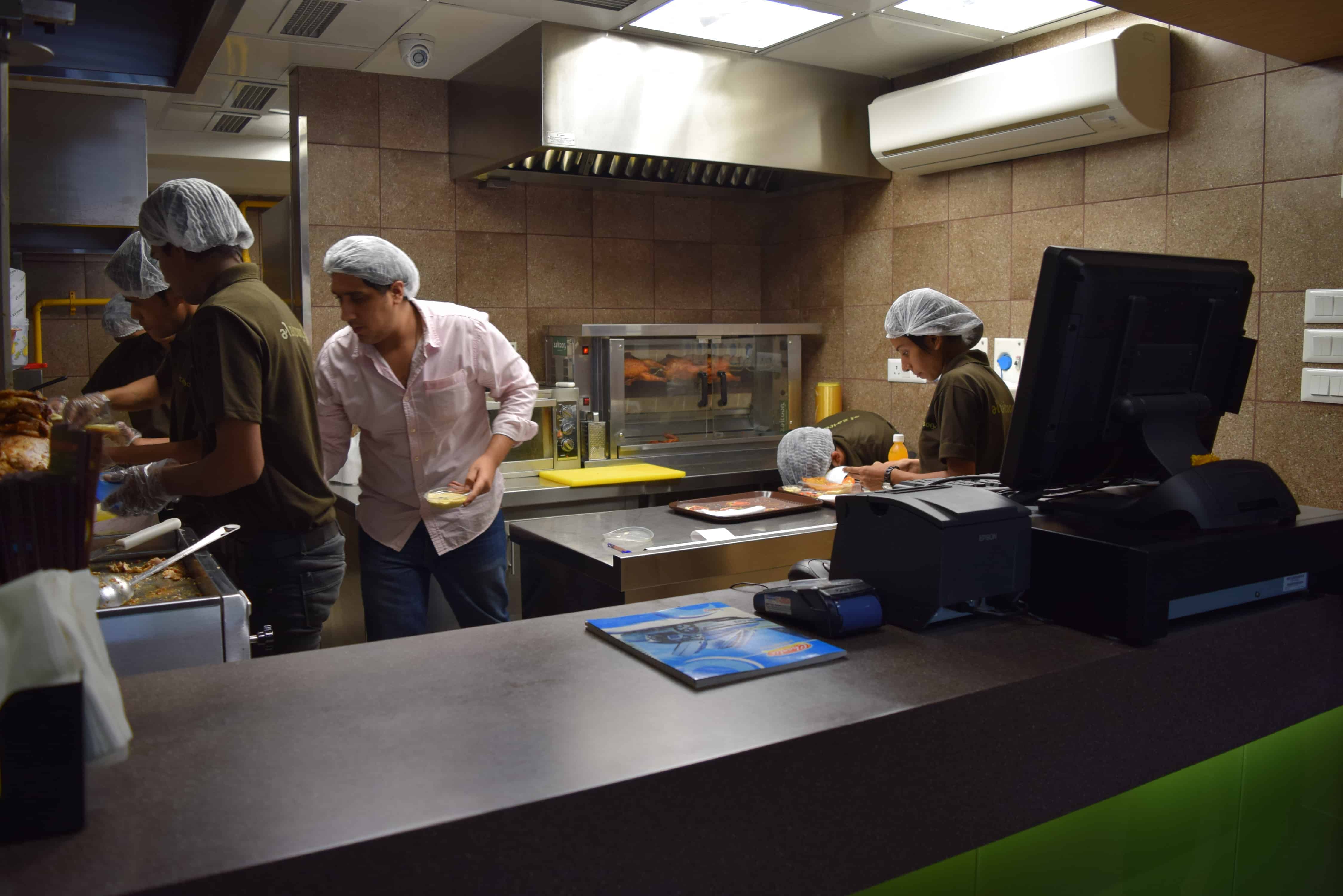 For the review we were served the special 'Arabic chicken shawarma'. Unlike others, which are usually served with mayonnaise, this one was presented with a special dip and pickle. The stuffing was properly made with additional elements like tomato and onion which you usually don't expect when you take the first bite. All in all, it was a dish which had the capabilities to allure one's taste buds and could easily satisfy a not-so-hungry person.
The menu has options which can fit every college-going student's pocket. While the specialties of this place seem to be shawarmas and platters, the place also serves kebabs, tikkas, samboosa and dips as well. The staff was very responsive and owner himself took reviews about the food from his customers. As far as I noticed, there was no one who left with an unsmiling face.
Al Zaitoon is a place which will make you happy if you want to try something different. If you are a person who likes to experiment then you should definitely visit this place at least once.
Timings:
Dine-in: 9 a.m. – 11p.m.
Home-delivery: 11 a.m.- 11 p.m.