St. Stephens College is not only hyped for its top cut-offs but  also boasts of a long list of world renowned alumni who have indeed made the college proud and worthy of its fame. Here are ten of the former Stephanians-
1. Shashi Tharoor
Probably the most charismatic politician alive, Mr.Tharoor, with a Bachelor of Arts Degree from St. Stephens (1972-75) joined Fletcher School of Law and Diplomacy in 1976 where he went on to become the youngest PhD holder at the age of 22 in 1978. Tharoor's career graph is certainly one to be envied. Starting as a staff member of UN High Commission for Refugees(UNHCR) in 1978 and later becoming the head of its office in Singapore, Mr. Tharoor served at various posts in the United Nations till he resigned as the Under Secretary-General in 2007.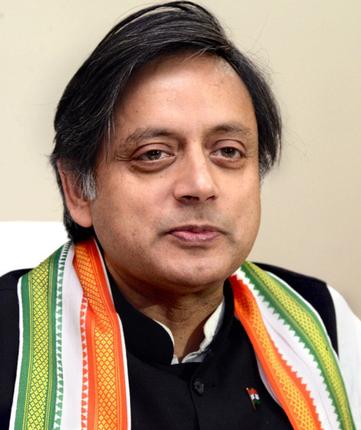 On 28 May 2009, he was sworn in as the Minister of State for External Affairs for Africa, Latin America and the Gulf, after which he was re-inducted into the cabinet in 2012 as the Human Resource Development Minister. Even during BJP's historic win in the 2014 general elections, Tharoor won the Lok Sabha seat from Kerala to become MP yet again.
Shashi Tharoor was as active during his Stephen's years as he is in his career. He founded the Quiz Club in the college and revived the Wodehouse Society. He was also the Secretary of History Society and editor of campus humor magazine 'Kooler talk' till he relinquished the posts to become the President of the Students Union.
Apart from all of the educational qualifications, Shashi Tharoor is also known for his slapstick comments and intelligently opinionated tweets about day to day happenings.
Why hasn't @narendramodi & @PMOIndia congratulated @MirzaSania on her extraordinary achievement? Hope he too hasn't left it to her in-laws?

— Shashi Tharoor (@ShashiTharoor) September 6, 2014
2. Kapil Sibal
The man behind implementation of Continuous and Comprehensive Evaluation (CCE) in India, Kapil Sibal holds degrees of LLB and MA History from Stephen's. Former lawyer and  now politician, Mr. Sibal has served in various ministries under the Congress led UPA Government, namely, Ministry of Science & Technology, Ministry of HRD, Ministry of Communication & IT, and Ministry of Law and Justice. He has also served as the Additional Solicitor General of India(1989-1990)  and President of the Supreme Court Association thrice(1995-96, 1997-98, 2001-02).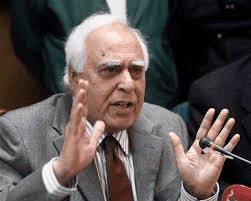 3. Ajaypal Singh Banga
Current president of MasterCard and former chief operation officer in the company, he attained the post of Chief Executive Officer in July 2010.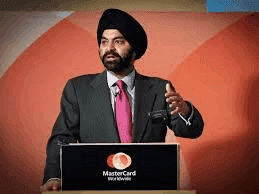 4. Kabir Bedi
This alumnus of St. Stephen's is one of the few Indian actors to have made a mark internationally with specialization in three mediums – film, television and theatre. He is also a contributor to media publications like the Times of India and Tehelka on political/ social issues.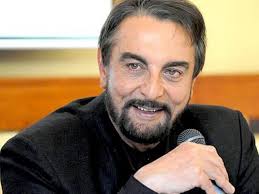 5. Konkana Sen Sharma
Halfway down our list we have a pioneer of woman talent in Bollywood, parallel cinema actress Konkana Sen Sharma, best known for her roles in movies like Page 3, Omkara, Life in a Metro, etc. This critically acclaimed actress has starred in Bengali films as well. However, the lesser known fact about her is that, she too, is a former student of English from Stephen's.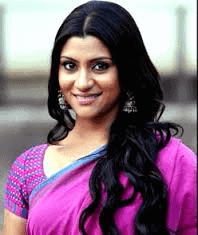 6. George Abraham
This visually impaired cricket patron graduated from St. Stephen's in 1979 with an Honours degree in Mathematics. He later founded the World Blind Cricket Council (WBCC) and Association for Cricket for the Blind in India(ACBI) in order to fulfill his dream of building a non-stereotypical, positive and active image of the blind. He also founded the SCORE Foundation in New Delhi.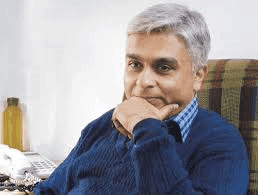 7. Khushwant Singh
Late Khushwant Singh, novelist, lawyer, politician and journalist was best known for his trenchant views on secularism and his humor which he incorporated perfectly in his literary work. Singh was bestowed with Padma Bhushan in 1974 and Padma Vibhushan in 2007 for his selfless service to the country.
8. Amitav Ghosh
The Bengali author and former Stephenian is well known for his works – The Shadow Lines(1988), The Calcutta Chromosome(1995), The Glass Palace(2000), The Hungry Tide(2004), Sea of Poppies(2008) and the Ibis Trilogy.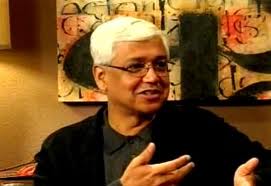 9. Montek Singh Ahluwalia
Mr. Ahluwalia, graduate from St. Stephen's with a BA Honours degree, is an economist and civil servant with the achievement of being the first Director of the Independent Evaluation Office at the International Monetary Fund and also the Deputy Chairman of the Planning Commission until his resignation in May 2014.
10. Barkha Dutt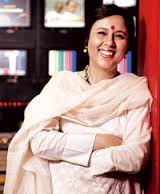 Indian television journalist and columnist with an English literature degree from Stephen's is a group editor with NDTV. She gained prominence for her alleged over-the-top reporting of the Kargil War. Although controversies revolve around her reporting of the 2002 Gujarat riots, 2008 Mumbai attacks and the Radia Tapes Controversy in 2010, she has managed to gain substantial acclaim as a journalist and the title of 'TV Personality of the Year' in 2012 by the Association of International Broadcasting.
Bonus
11. Dinesh Singh
Not to forget the famous Delhi University Vice Chancellor from 2010, Dinesh Singh is also an alumni of St. Stephen's College. He completed his B.A. (Honors- Maths) in 1975 and M.A. Maths in 1977 from St. Stephen's followed by M.Phil (Maths) from DU in 1978. Singh started his career as Lecturer at St. Stephen's College, University of Delhi in 1981. He has been the face behind numerous academic reforms in the University of Delhi, be it the initiatives like Antardhwani and Gyanodaya Express or the famous for all the wrong reasons, FYUP.
Ishani Rajkhowa for DU Beat.