They're the ones that know you the best; your everyday routine to your most intimate fears and dreams. They know about that cousin you can't stand, and that Professor you have the hots for. They know about why you you have stage fright (because of that time you made a fool of yourself in front of the entire school on Annual Day) and what you really think of the guy in your Debating Society. Formalities can be forgotten when they're around and you can have fun with them even if you're just hanging out in your PJs on a lazy afternoon.
On this Friendship's Day, we take a look at some of the most commonly exchanged dialogues between best friends!
"Call me! I need to tell you something!"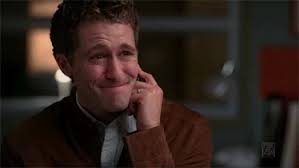 Had an epiphany about life? Got some good news to share? Whom do you call? Why, your best friend of course! You know they'll share the same sentiment!
Also used in such situations: "You will not BELIEVE what happened to me today!"
It doesn't really matter what you did; a best friend will try to squeeze a treat out of you irrespective of whether you finally made a move on your crush, aced an exam or got placed!
Also used in such situations: "Woh sabh toh theek hai, treat kabh dega?"
"My mom thinks we're dating"
This is something that happens with almost every girl-guy best friend pair. Not just your mom, but also your friends and acquaintances think something's cooking between the two of you!
Also used in this situation: "Why does everyone think we're dating?"
"I hate you too <3"

Because after you're exchanged a hundred "I love you"s and gooey messages you need to mix it up, right?
Take a look at the full list here: http://goo.gl/vY6MSC
Featured image designed by Meraj Ansari and Kartik Lav
Graphics source: Chumbak stickers