It's the admission time all over again. The frenzy, the nervousness and the anxiety.  Well, fuchaas, (that's what newbies are referred to as in DU) June is a roller coaster ride for you. From the nagging," Beta thoda aur padh lete, toh aaj scene kuch aur hota" to the unhelpful words of wisdom from a topper saying," Koina yaar, admissions ho jayegi, you'll hear it all. The constant trips to Delhi for admission procedures will make you tanned for sure, so better carry that 40 SPF sunscreen. Just kidding!  A wise DU aspirant should expect the unexpected, but here are a few pointers which you need to keep in mind when you go through this phase of college life.
Be prepared beforehand:
Prepare for the worst and hope for the best. Too vague? Let me explain. The cut-offs are very dicey. Not even the best astrologer of the country can predict them. So what do you do? You prepare for the worst case scenario too.  Chalk out in advance the colleges you'll try for and check rankings and the cut-offs from last year. But hey, keep praying for the best. You never know what might happen.
Photocopies, photocopies and…. more photocopies:
So the cut-offs have been announced and you've made it to XYZ college's merit list. Congratulations, but your struggle still doesn't end here. In the entire process of admissions, ONE thing will have to become your constant mate i.e. photocopies of all the important documents. Birth certificate, mark sheet, character certificate, sports and ECA documents (if you apply through these categories). Make sure you have 5 copies of each. It might lead to wastage of paper, but it'll save on efforts and time.
Delhi is hot (no pun intended):
It's that time of the year when even the weather conditions seem to abandon you for good. It's scorching hot in Delhi. Carry basic medicines, water bottles, glucose, sunglasses and everything you think you need to combat heat. Believe me, you don't want to feel sick when you are standing in the line for admissions.
The cafe/canteen/photocopy bhaiya:
You want to know about the college routes? The nearest place to eat? A nice, comfy place to chill? Any admission related doubt? You go straight to the cafe/canteen/photocopy bhaiya. He knows everything, from the Principal's room to the washroom. Engage him in small talk and voila, you'll get some handy tips. You also have the DU Beat archives to browse through, of course!
Brochure reading time:
It sounds clichéd, but you need to read brochures carefully (Yes, that thing is for you to read, not to fan yourself in the airless weather). Read about your course, colleges, teaching format and any other material you can lay your hands on. The future of the FYUP is still unclear, so stop guessing the outcome. Be ready for all situations, be it three years or four years.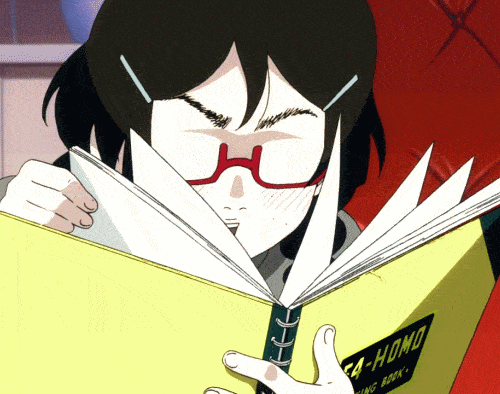 And relax, it's not that tough. It's an experience you'll get to go through only once, so make the most of it and make your own happening "admission story". Just to clarify, being swindled by fake admission officers doesn't count, so do remember to think twice before handing out money to shady looking people who try to approach you and promise to get you seats in the best colleges of Delhi University!
Ishita Sharma
[email protected]