Shaheed Sukhdev College of Business Studies (SSCBS) concluded the first day of its annual fest- Crescendo. The event, being held in Talkatora stadium, kick started on 10th March with various cultural events being held simultaneously. The highlights of the day included a photography debate, an entertainment quiz, Snakes and Ladders and the western dance competition.  In addition, a knock out debate was conducted.  unique themed debate in which the one who lost the debate was eliminated and the winner then debated with a new debater till only one person was left.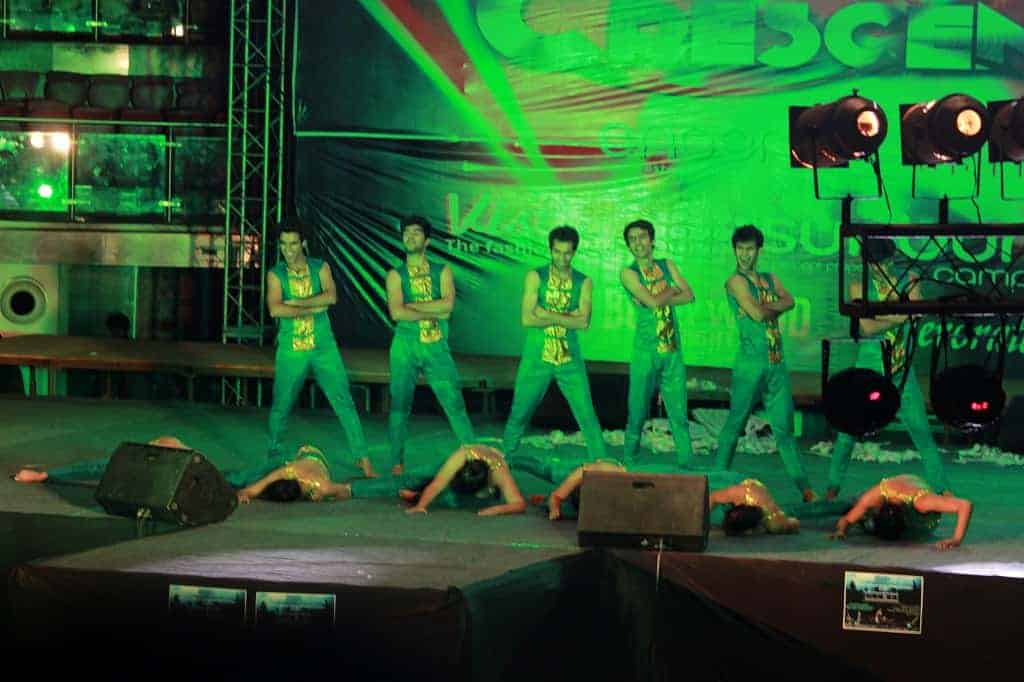 The real attention grabber was Encore, the Inter College Dance competition, which saw societies converging from the entire university. The stage was set up in the indoor stadium with audience cheering to the invigorated dances. IIT Delhi's We Defyn took away the numero uno position and a cash prize of Rs. 8,000. Jesus and Mary College's Mudra stood second and won Rs. 5,000. Sri Venkateshwara College's Verve received a special mention for their performance.
Akshay from Guru Gobind Singh College of Commerce emerged victorious in 'How I Quizzed Your Mother'. The second and third positions were occupied by Udit and Umang and Sahil and Nimit. Both the teams were from SSCBS.
Shaurya Upadhyay of Hans Raj College won the one on one knock out debate, adjudged the best debater by Madhav Mittal, a third year debater from Kirori Mal College. Vibhuti from Kirori Mal College and Udayylok Bangbash from Hindu maintained the longest unbeated streak, each defeating four opponents.
The day ended with a Bollywood Night featuring a DJ playing Hindi songs in the indoor court, late into the evening.
Featured Image Credit: Vishal Soni