The last day of Hans Raj's Confluence not only had competitive events lined up, but also a closing act by Bohemia, the international rapper (a.k.a. Rap da Badshah). The performance that was scheduled to begin at 2 p.m. finally started at 3.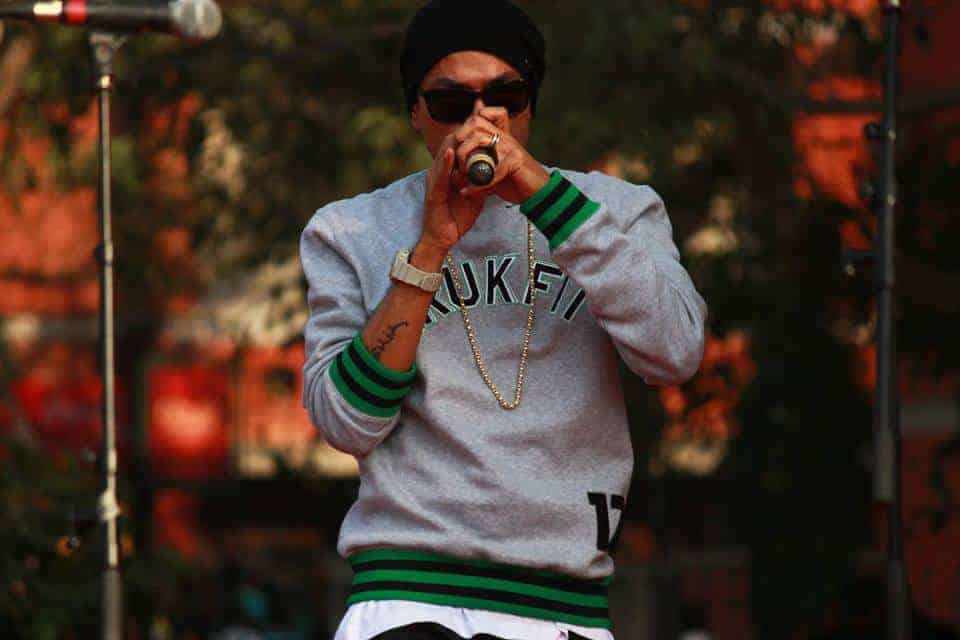 Bohemia started by his famous song Sahara which was interrupted by a technical breakdown due to overcrowding of a few youngsters near the technical setup. He also rapped few of his famous songs like Kali Denali and Ek Tera Pyar.
In between the tracks, he also had long interactions with the audience. Talking of San Francisco, his life and the initial struggle with the English language, he went on to Bollywood numbers such as Chandni Chowk to China. 
Due to a sunny afternoon, few people were seen standing out of the performance ground on a shady height for the star to be visible. He mentioned that he has come all over from California just to perform in Hansraj College. His interactions were all in Punjabi, which he said is his mother tongue. On stage while addressing the crowd he said, "I am a Punjabi artist. I don't like when people call me just a rapper. I am a singer who writes and sings only in Punjabi. I do not need the tag of an international performer"
By Aishwarya Chaurasia and Iresh Gupta
Image Credit: Chirag Sharma