On the 1st of March, 2014, Pt Birju Maharaj Parampara organized an evening of Kathak titled Nritydhara, with choicest of productions of Pt Jai Kishen Maharaj ji being performed.
The event took place at Stein Auditorium, India Habitat Centre and saw an amalgamation of an august gathering, with the presence of acclaimed artists such as Padma Bhushan Rajan- Sajan Mishra ji, Deepak Maharaj ji.
The first performance was Pt Jai Kishen Maharaj Ji's most recent production titled "Chidiya ki Udaan", the words to which were lend by acclaimed poet Ashok Chakradhar. The piece describes the journey of a bird from infancy to adulthood, as she faces the difficulties of life. The music is light and melodious, but at the same time does not compromise on the technical aspect of dance. Replete with the sounds of fluttering of feathers and chirping of birds, it shows the complete dominance of doyen Pt Jai Kishen maharaj ji, as far as creative choreography in contemporary times is concerned.
The second item was called "Thumri Maalika" and it was a compilation of old thumris of the lucknow gharana, composed by Pt Bindadin maharaj ji, one of the founders of the ancient Kalka-Bindadin Lucknow Gharana of Kathak.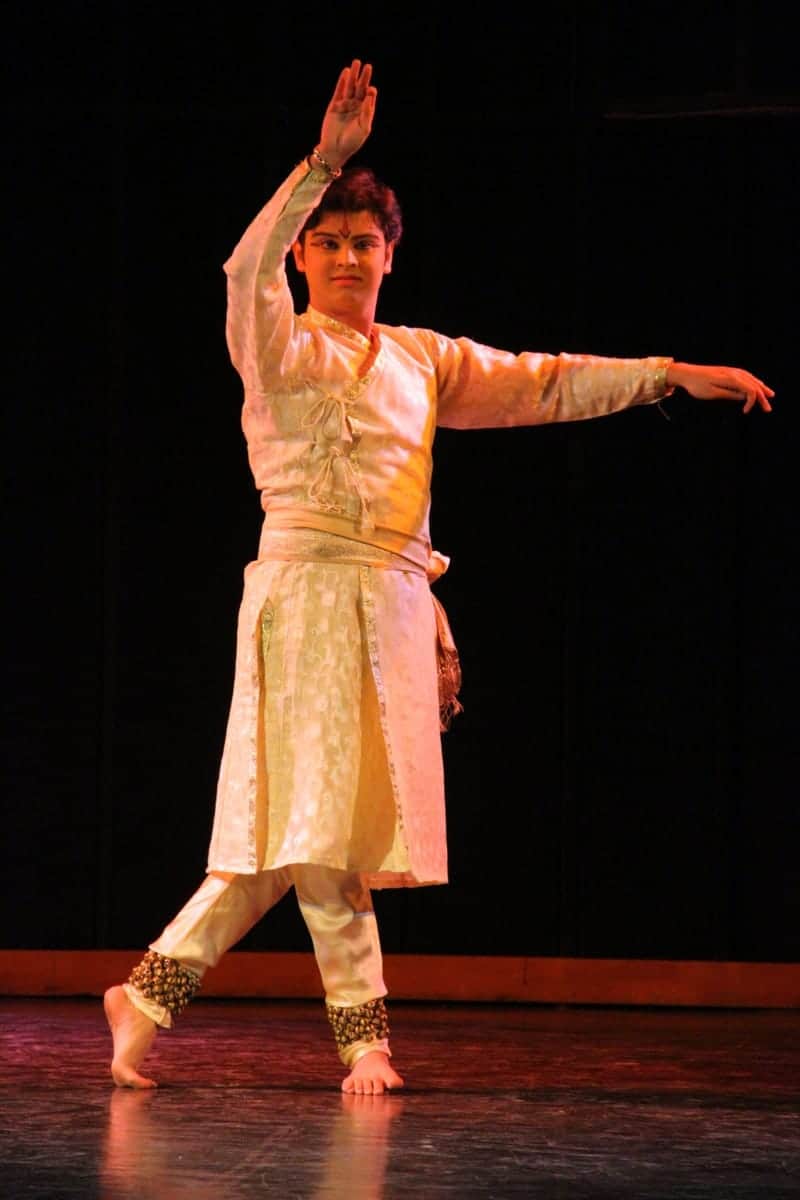 Followed suit was a solo performance by Tribhuwan Maharaj, son of Pt Jai Kishen Maharaj and grandson of Pt Birju Maharaj ji. Accompanying him on padhant were his father himself and the what the audience witnessed was an electrifying combination of padhant and dancing. Tribhuwan was in his full form and performed a carefully selected series of pieces that left the audience wanting for more.
The final performance was titled "swarangtaal", depicting the union of swar and taal to subsequently form music. The beginning showed 6 girls as swar, dancing to abstract music, followed by 4 boys dancing to the pure beats sans melody. An interaction between a girl and boy brings swar and taal together and in the finale everyone comes together to dance to the music, complete with swar and taal.