Tensors the Mathematics Society of Kirori Mal College hosted its annual Mathematics Fest – Supremum on 12-13 February. The fest consisted of fun-filled games, dances, mono acts and much more. Events like Blind Date, Mystery Mind, Treasure Hunt and Kabaad Se Jugaad saw a large number of participation.
On 12th February, the event commenced with a lecture by Prof. R.B. Bappat, ISI New Delhi. This was followed by events like Mathemax Quiz, which witnessed over 75 registrations, Ad- Mad, Face-Painting, Cut N Drape and Treasure Hunt which was the focal event of the first day. "Emotions" was the theme for the Face-Painting competition. The partnership of Rakhi Mukherjee and Divyansh Yashvardhan (KMC) showcased how homosexuality is treated in the world.
In 54-Seconds participants had to showcase their talent within 54 seconds.To eliminate from the 60 odd teams participating in Treasure Hunt, a preliminary round consisting of fifteen G.K. questions was introduced.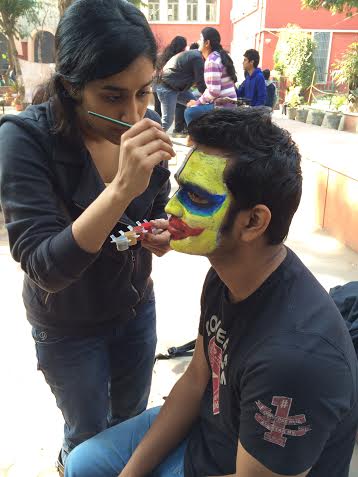 The day two started off with Matheletics, which required solving questions of mathematical nature in a rapid manner. The common game Pictionary was played parallaly but with a twist, the participant could draw only mathematical figures. The winners of this event were Krati Goyal and Saloni Singla. In Mystery Mind participants solved a case study by looking for evidences in a room. Kabbad Se Jugaad was an event wherein participants had to create a useful product out of waste. Tambola was also played but with a few missing numbers, which had to be found by solving mathematical equations. A pre-Valentine's Day event, Paper Dance was one of the most anticipated events.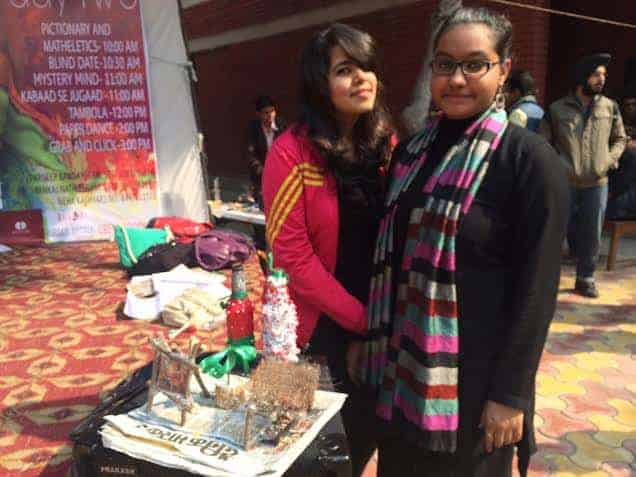 The closing event was Grab N Click in which participants went around the campus looking for the items listed and to get a picture clicked with them as a proof.One of the items on the list was, "Tinguji" which no one was able to find.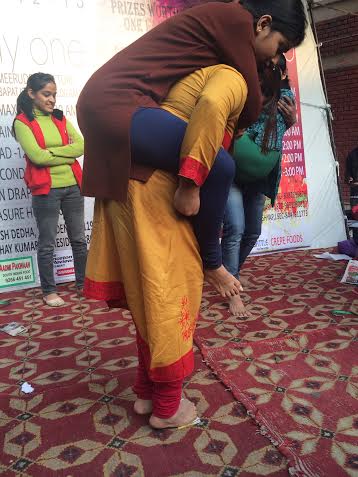 Prof. Khurana (retired) appreciaed the Mathematics Society for their hard work in the closing ceremony. The event came to an end with the students doing an impromptu dance to Bollywood songs.