Delhi University Stiudents Union (DUSU) organised a university wide marathon in North Campus, as a part of ABVP's endeavor to create political awareness among university students. Organised every year since 2009 (barring 2012 and 2013- when ABVP wasn't in power), the central theme of the marathon was Initiative 272: securing 272 seats for Mr. Narendra Modi in the fast approaching elections.
Among the Chief Guests were Mr. Suresh Thakur, owner and CEO of the media house- Aapka Faisla, Mr. Umesh Dutt, National General Secretary, ABVP and Dr. Sanjay Kumar, Assistant Professor, Aurobindo College.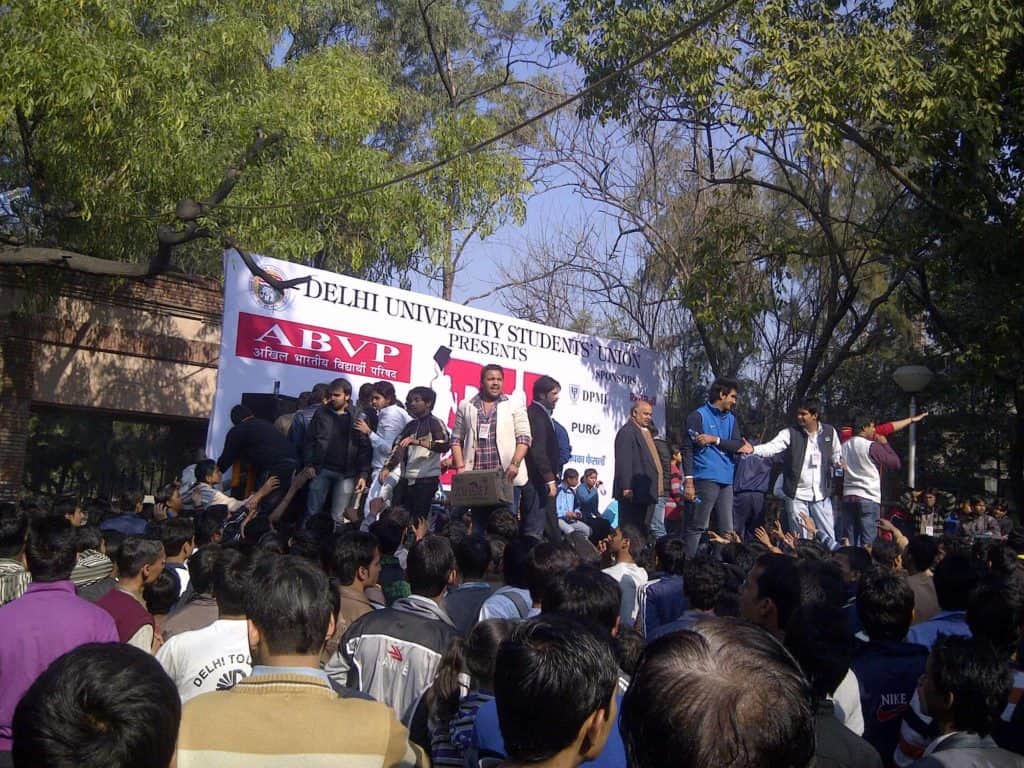 Organized by Raju Rawat (DUSU Treasurer), Dharmedre (Dhamu) and Avadh Nagpal, the marathon managed to get thousands of students out on the streets to support ABVP. The marathon started from Law Faculty, North Campus and circumferenced the entire campus region. Tens of policemen patrolled the region to make sure that the event progresses smoothly. The turnout was huge and the event took place in a highly orderly manner.
Avadh Nagpal, one of the main organisers of the event, had the following to say, 'We faced a lot of problems. Some of our important sponsors backed out last minute. A lot of preparations were in jeopardy because of that. But we somehpw had to pull it off. We aimed to bring together 25,000 students and we managed around 11,000. So extremely satisfied."