I do not watch Comedy Nights with Kapil, not FIR, or any other comedy serial that comes on Indian Television today. I find most of them low on content and high on antics that serve no purpose. Therefore, most of the weekends find myself going back at the episodes of "Khichdi" and "Sarabhai V/s Sarabhai" to revisit the time of good Indian Comedy.
"Office Office" starring the brilliant actor Pankaj Kaapor in the lead role as Musaddi Lal, the distressed common man instantly struck a chord with the masses. One of the best satires on Indian bureaucracy and administration, the show managed to highlight the shortcomings of the officers , and making the audience simultaneously laugh. The characters of "Patel" and "Pandey ji" instantly became a part of household vocabulary.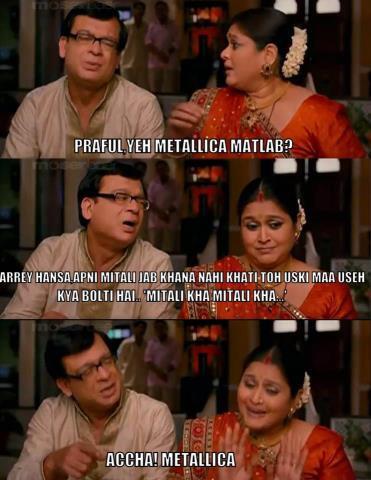 "Khichdi" with its diverse characters with outlandish traits was always a treat to watch. From the voracious eater Bhavesh Kumar, to the incessant complainer "babuji", from the dumb Praful to gossip queen "Jaishree", all of these people always managed to bring a smile to my face. "Khichdi" was the amalgamation of various silly but kind-at-heart characters who established a connection with the Indian masses because of their simplicity and "typical Indian family" image. Set in a gujarati background with equally gujarati idiosyncrasies, it made "bade log" and "praful tu to gadha hai" a part of common usage.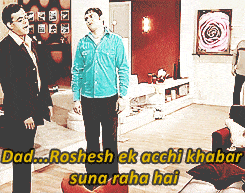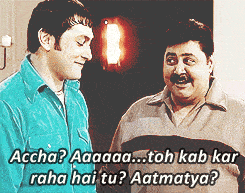 Then comes my personal favorite- Sarabhai V/s Sarabhai. A satire on the elitism of the high class society, Sarabhai never ceased to make me double up with laughter. Be it Rosesh's poetry or Monisha's "middle classiyat", Dushyant's obsession for machines or Maya's narcissism , the show was one of the most realistic sketching of the present society.
image and gif courtesy:tumblr.com