Freshers timidly walk into colleges on their orientation days not knowing what to expect. They're afraid or seniors and do not know anybody. So here is what your seniors from several colleges, experienced during their orientations:
Kirorimal College
"It was in room 18. After our teachers introduced us to the staff officially, had done explaining to us the course structure and had handed out the routine that our seniors came. What we feared to be ragging turned out to be something fun in the end. After the introduction, we were asked to sing. Some were made to dance. Someone rapped something. The highlight was the dance to "Oh La La" where the roles got reversed and the guy played Vidya Balan and the girl Naseeruddin Shah and the spoken essay on "tatti" in shudh Hindi. Though a few of the freshers did look uncomfortable, most took it lightly as it was meant to be like. At the end of the day, our seniors became our friends." – Pallab Deb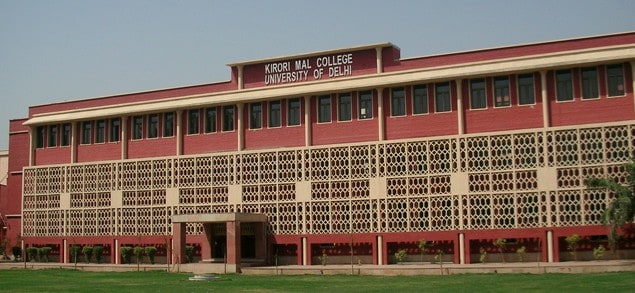 Gargi College
"First day at college seems like a big fat tangle of emotions. As I entered the quad, I had no idea how the experience would be, but the college orientation gave me a feeling that this is place where I can spend 3 years of my life and emerge as an all rounder. The day was jam-packed with performances by cultural societies like Enliven, Kshitij, etc. Orientation acquaints students with the various facilities available at the campus and the college societies. The college orientation was followed by departmental orientations where students were acquainted with their courses and respective teachers. In other words, one could call it as a halftone of the coming years." – Shaily Sharma
Shri Ram College of Commerce
"My college orientation isn't exactly something I recall frequently, but once I do it all comes back to me like a movie. Just a year back on this day I explored my college for the first time and came to know facts which both surprised and scared me. I remember sitting in our not-so-huge auditorium listening intently to everything the teachers had to say, my hands shaky and mind anxious. The fact that I was sitting in that grossly overcrowded hall among thousands of outstanding young students each one better than the other was weirdly reassuring. I knew that my dream has come true when the principal on the podium said that three years from now you'll be proud of the person you've become." – Aishwarya Chaurasia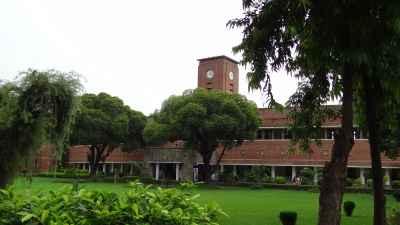 Indraprastha College for Women
"We were asked to assemble in the studio, that's where the college tour started. Then we were addressed by our principle as to what to expect from this course and college and who are faculty members would be. Later the seniors took over. Each person has to sit on a chair under the spotlight. We had to give our introductions along with the craziest thing that we have done in our life. It was a fun exercise and we all enjoyed a lot." – Pinakita Gupta
Lady Shri Ram College for Women
As I entered Lady Shri Ram College for the first time, it was the sheer grandeur around it that amazed me. From the lush green lawns to the mighty red building, everything about LSR is inspiring on your orientation day. Walking in to the auditorium was like entering another universe. To be introduced to all major societies, see them perform, listen to teachers and students speak about how the red bricks and the magic they guard accommodate changed their lives is overwhelming. But it's nothing close to the  how one feels when Dr Gopinath takes over the podium. She's articulate, inspiring and instils all new students with a sense of confidence. The final tree planting tradition is great way to end an orientation at LSR and makes everyone feel like they're going to be leaving their mark on the institution forever. – Bani Bains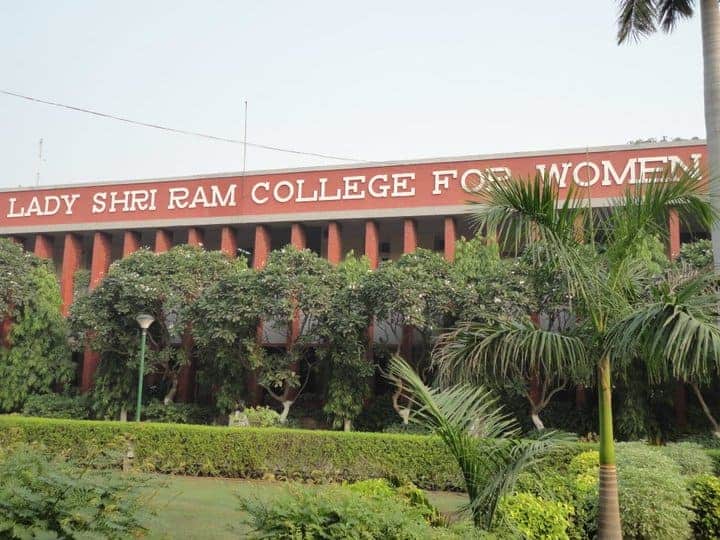 There is nothing to be intimidated by, not even the seniors. So enter your respective colleges with your heads held high and expect nothing but great times! All the best freshers, welcome aboard!