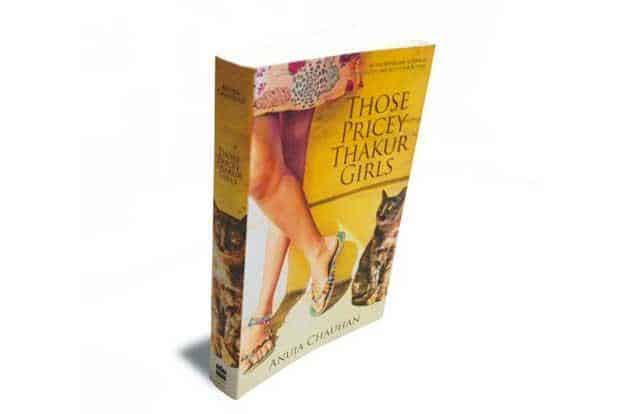 "Dabbu's list of reasons for turning down perfectly nice, healthy, decently earning incomepoops under thirty:
(Compiled by Anjini Singh and Eshu Thakur)
He said "intrusting" instead of interesting
He had hairy ears! (like Yoda)
He had uncool bum
He came first in every exam, all his life, from nursery to IIT to IIM!
He wasn't Dylan Singh Shekhawat."
Anuja Chauhan is back again with yet another RomCom hit. After patronizing cricket in "The Zoya Factor" and politics in "Battle for Bittora", the author takes up press in the backdrop pre-liberalization New Delhi back in the '80s.
The story revolves around the five beautiful but troublesome daughters of Justice Laxminarayan who lives in the lavish bungalow on the posh Hailey road with his wife and the two unmarried daughters Debjani, our protagonist and Eshwari, the overly popular girl in school while the other three married ones; Anjini, drop dead gorgeous and incurably flirtatious but childless, Binodini who files a case against her own father to get her "rightful hissa" and Chandralekha, the "black sheep" in the family who elopes on the eve of her wedding.
The hero of the novel, Dylan Singh Shekhawat, Debjani's "honest, brave and kind" Prince charming and highly patriotic journalist who is haunted by the massacre of the Sikhs in east Delhi and undertakes a personal mission to expose the man behind the riots. The plot thickens when in the midst of on and off romance between Dabbu and Dylan, dirty politics takes over fiery Journalism and our hero is framed with bribery and is sent to jail.
Those Pricey Thakur Girls isn't just a romantic fiction, it takes us to old India, Delhi in particular. The dialect in which the author makes the character speak makes you laugh with "k****a, and M and B and F words and the mantra gleefully recited in unison by all the sisters: "May she die! May she be eaten by worms! May termites gnaw at her anus!". The book might apparently be called as Pride and Prejudice of India with all the Indian Masalas of Family drama, sibling rivalry, lover's quarrel and immense humor.
And because Dylan is "tall and sinewy and muscular", has "lean dimples", unruly hair and a torso made up of "muscular toffee-brown bits" I am glad a sequel is on its way.