<![CDATA[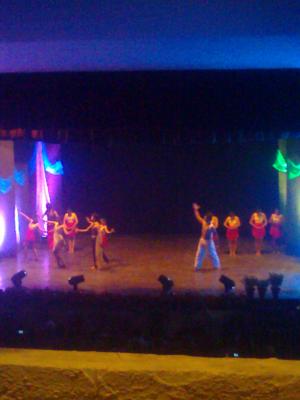 The first day of the Hindu College fest, Mecca 2013, began with the Street Play competition in the Ibtida Grounds at 2:30 with participation from various colleges. The winners were:
Sukhdev College of Business Studies
Jesus & Mary College.
It was judged by ex-Ibtidians, Ankush Sharma and Ankit Chaddha. Choreography and Western Dance Competitions were held at the auditorium and the large crowd was wowed by the dancers that won over the audience with dramatic moves and music. The winners of the Choreography Competition were:
Gargi College
Hindu College
Kamla Nehru College
The judges were Mandeep Raikhyi and Manju Sharma. Western Dance Competition was won by:
Daulat Ram College
NIEC
Sri Venketashwara College and Kamla Nehru College
Judged by Anish Popli. A Hindi Debate Competition was also organised and the winners were:
Hindu College (Ankit Kumar and Aseem Agarwal)
Kirori Mal College (Anurag and Prabhanshu)
The judges were Vimal Kant and Dr. Arvind Kumar 'Sambal' A Chess competition was also organised at the Sports Complex, and the winner was Dheeraj from Hindu college. Underground Authority of India's Got Talent fame performed in the evening and set the listeners rocking to their melodious tracks.
Shreya Mudgil([email protected])
Surbhi Grover([email protected])
]]>