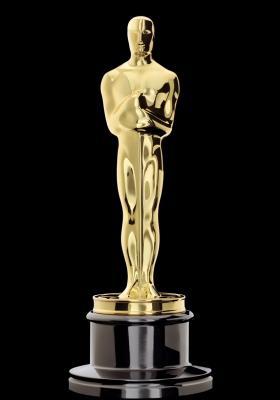 Which movies made it to the list and what to look out for?
Since the Academy Award Nominees were announced recently, we bring to you a list- along with a short synopsis -of the Nominees in the Best Picture category.
AMOUR:
Synopsis: Georges and Anne are in their eighties. They are cultivated, retired music teachers. Their daughter, who is also a musician, lives abroad with her family. One day, Anne has an attack. The couple's bond of love is severely tested.
ARGO:
Synopsis: Argo is a 2012 American thriller film directed by Ben Affleck; it is a dramatization of the "Canadian Caper" based on an article published in 2007, in which Tony Mendez, a CIA operative, led the rescue of six U.S. diplomats from Tehran,Iran, during the 1979 Iran hostage crisis.
BEASTS OF THE SOUTHERN WILD:
About: Beasts of the Southern Wild is a 2012 American fantasy drama film directed by Benh Zeitlin and written by Zeitlin and Lucy Alibar from Alibar's one-act play, Juicy and Delicious.
DJANGO UNCHAINED:
Synopsis: Set in the antebellum era of the  and Old West, the film follows a freed slave who treks across America with a bounty hunteron a mission to rescue his wife from a cruel and charismatic plantation owner.
Les Misérables:
About: Les Misérables is a 2012 British musical drama film produced by Working Title Films and distributed by Universal Pictures. The film is based on the musical of the same name by Alain Boublil and Claude-Michel Schönberg which is in turn based on Les Misérables, the 1862 French novel by Victor Hugo.
LIFE OF PI:
Synopsis: Life of Pi is a fantasy adventure novel by Yann Martel published in 2001. The protagonist, Piscine Molitor "Pi" Patel, an Indian boy from Pondicherry, explores issues of spirituality and practicality from an early age. He survives 227 days after a shipwreck while stranded on a boat in the Pacific Ocean with a Bengal tiger named Richard Parker.
LINCOLN:
Synopsis: Lincoln is a 2012 American historical drama film directed and produced by Steven Spielberg, starring Daniel Day-Lewis as United States President Abraham Lincoln and Sally Field as Mary Todd Lincoln. The film is based in part on Doris Kearns Goodwin's biography of Lincoln, Team of Rivals: The Political Genius of Abraham Lincoln, and covers the final four months of Lincoln's life, focusing on the President's efforts in January 1865 to have the Thirteenth Amendment to the United States Constitution passed by the United States House of Representatives.
SILVER LININGS PLAYBOOK:
Synopsis: Pat Solatano (Bradley Cooper) has lost everything — his house, his job, and his wife. He now finds himself living back with his mother (Jacki Weaver) and father (Robert DeNiro) after spending eight months is a state institution on a plea bargain. Pat is determined to rebuild his life, remain positive and reunite with his wife, despite the challenging circumstances of their separation. All Pat's parents want is for him to get back on his feet-and to share their family's obsession with the Philadelphia Eagles football team. When Pat meets Tiffany (Jennifer Lawrence), a mysterious girl with problems of her own, things get complicated. Tiffany offers to help Pat reconnect with his wife, but only if he'll do something very important for her in return. As their deal plays out, an unexpected bond begins to form between them, and silver linings appear in both of their lives.
ZERO DARK THIRTY:
Synopsis: For a decade, an elite team of intelligence and military operatives, working in secret across the globe, devoted themselves to a single goal: to find and eliminate Osama bin Laden. Zero Dark Thirty reunites the Oscar winning team of director-producer Kathryn Bigelow and writer-producer Mark Boal (The Hurt Locker) for the story of history's greatest manhunt for the world's most dangerous man.
Credits:
http://oscar.go.com
www.wikipedia.com
www.rottentomatoes.com
Official websites of the respective movies.
Anugrah Gopinath
[email protected]