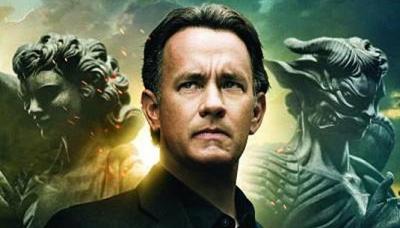 Dan Brown, one of the most widely read authors across the globe, is back with yet another spine chilling novel. And not just any power packed thriller but another book featuring 'Robert Langdon', the insightful professor from Harvard who cracked the secret of the Holy Grail in the Da Vinci Code. His latest offering, Inferno, takes Langdon to Florence, Italy where Langdon finds himself not only suffering from retrograde amnesia but also trapped in a cat and mouse chase with WHO. In this roller coaster ride spanning over a day and a half, Brown once again shows his prowess in keeping his readers hooked to the pages without food or water, powerless in the face of an imaginary apocalypse and an imaginary Professor playing Superman.
Not to reveal too much and not to make this piece of writing yet another review of perhaps this year's most reviewed book, lets focus our attention on Robert Langdon, the Harvard Symbolist who shot to fame after his escapades at the Vatican and whose popularity soared the charts with The Da Vinci Code. What makes him the awe-inspiring personality that everyone thinks he is?
Being an ardent Robert Langdon follower, I have compiled a list of credentials that make every student want Robert Langdon as his professor, even if it means studying iconology and symbology :
He knows everything there is to know about every relevant person in history: As each of his adventures gets more perplexing Mr.Langdon has no qualms about solving archaic riddles and messages which stem from the famous works of prominent shapers of history and which also take the story forward.
Displays of superhuman Dexterity : Remember the time Langdon was trapped in the Vatican Library in Angels and Demons or the time he excuses himself to the washroom in the Louvre in The Da Vinci Code. A normal person would be completely bogged down and clueless about which way to run, but not Monsieur Langdon. Also running away from the police or International Organizations is his area of expertise.
His enviable 'personal connections': Langdon always seems to know whom to contact and which strings to pull. Right from caretakers of museums to owners of private chateaus, Langdon not only knows everyone but can just as easily call upon them in the hour of need.  Private jets and possession of priceless artifacts often comes with the package.
A beacon of bravery: Langdon is nothing if not courageous. Right from saving an entire country while walking on egg shells in Angels and Demons to saving his dear friend from a psychotic killer(who turns out to be his friend's son) in The Lost Symbol to the more recent, trying to save the entire world from a pandemic, Langdon has displayed the virtue of bravery like no other.
Leaving all his abilities and shortcomings apart, Robert Langdon has captured human imagination like no other and has carved a niche for himself in the minds of is readers. For me, he is the hybrid of Harry Potter and Einstein.