Last week, we came out with an article which laid out the most common base technologies, whether hardware or software, that you'll essentially require to make your DU experience smoother and more exciting. While that list catered to the necessities, this one, 'Tech for Freshers- Part 2' caters to all your temptations.
We begin by mentioning the loner in the hardware side:
1. Bluetooth Speaker
This invention purposefully solves the problem of frequent requirement of loud music at a cheap cost. Whether you are on a department trip or a birthday party of one of your friends, a Bluetooth Speaker can ensure that you never go out of the supply of loud music. Oh and did we forget to mention? You can force your choice of music on others too.
Source: i.ytimg.com
And the better part of the software side:
1. For Dating Needs:
Tinder, Badoo, TrulyMadly, Lovoo – Gone are the days when love in college life meant love in the college campus. Like many other things, finding love or dating has changed for the 21st century. If you don't find connections in your college, the tech cupid will help you find one using these apps.
Sources: Tinder icon: https://play.google.com/store/apps/details?id=com.tinder&hl=en
Badoo icon: https://badoo.com/
TrulyMadly icon: http://trulymadly.com/
Lovoo icon: http://www.appsforpc9.com/wp-content/uploads/2015/01/lovoo_logo.png
2. For Transportation Needs:
Uber, Ola, Jugnu – Even though the Delhi Metro will serve as the main source of your transportation, there will be times when your actual destination won't be a walking distance from your 'nearest' metro station or when you're carrying luggage that you can't drag in the metro, especially while visiting NCR. These apps will help you get around the city at affordable rates.
Sources:Uber icon: https://2q72xc49mze8bkcog2f01nlh-wpengine.netdna-ssl.com/wp-content/uploads/2011/12/New-Logo-Vertical-Dark.jpg
Ola icon: https://naushad.me/wp-content/uploads/2014/07/Ola_Cabs_Logo.png
Jugnoo icon: http://www.businessofapps.com/wp-content/uploads/2015/06/jugnoo_app-copy.png
3. For Shopping Needs:
Flipkart, Amazon – Local markets are where you'll do most of your shopping but at times, you'll need stuff that's just not available there. These apps will help you get that stuff right at your doorstep.
Paytm – As we get more technologically equipped, exchange of paper money moves towards obsolescence. Paytm wallet is the largest e-wallet in the country and has recently started to root its way into local markets. The day is not far when you'll paytm the local paan wala for a cigarette or a chewing gum. Paytm also lets you transfer Paytm cash to your bank account for a small fee.
Sources: Flipkart icon: https://upload.wikimedia.org/wikipedia/en/c/c9/Flipkart_logo.png
Amazon icon: http://cdn.wccftech.com/wp-content/uploads/2015/03/amazon.png
Paytm icon: https://upload.wikimedia.org/wikipedia/en/4/42/Paytm_logo.png

4. For Event Needs:
Bookmyshow – Cinema will have a very big space in your college life. Sitting in the canteen after bunking classes gets redundant and boring after a while. At one point you will want to move out of the college and go someplace else. This app will help you find the movie or play of your choice that you and your gang can go to.
Sources: Bookmyshow logo: https://in.bookmyshow.com/job-listings/wp-content/themes/bms-listings/images/logo.png
5. For Fashion and Styling Needs:
Wooplr & Roposo – The first impression you impart on your peers is made by the way you carry yourself and your clothes. There is no doubt that fashion and styles have their own social bonuses. These two apps will help you stay on top of all the latest trends and new ways to expand your wardrobe.
Sources:
Wooplr logo:https://res.wooplr.com/image/upload/h_120/assets/website/icon/wooplr.png
Roposo logo: http://www.biifund.com/wp-content/uploads/roposo-transparent-500×250.png

6. For Food and Beverages Needs: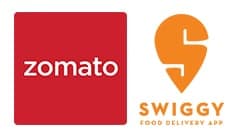 Zomato and Swiggy – Someone has rightly said – "You are what you eat".
Don't take it literally. It doesn't mean that you'll turn into a potato if you eat one. Food and choice of food can really define your personality. Also, in your journey as an undergraduate, you'll encounter many moments where you'll find yourself wanting to eat at places different from your regular 'addas'. Zomato will help come in handy at that time. Swiggy is for times when you're hungry and lazy, and want your food delivered to your doorstep which is not served by a fast food chain such as McDonalds or Pizza Hut.
Sources: Zomato icon: http://logos-download.com/wp-content/uploads/2016/06/Zomato_logo.png
Swiggy icon: https://2q72xc49mze8bkcog2f01nlh-wpengine.netdna-ssl.com/pune/wp-content/uploads/sites/6/2015/09/swiggy-logo.png
Therefore, with this, we wrap up our list of a general tech guide for all students stepping into the university. Since every student is different, there are some apps which are better suited for some than others. Also, since the needs of a student are ever expanding, new techs are always emerging, both, on the hardware and the software/application fronts. Do let us know if there are some other essential technologies that we've missed out on.
You can also check out some other apps in this article which would help you sail through your college life and make it much more memorable.
Image Credits: Featured image- natashascrazylife.blogspot.com
Others- As cited above, respectively.
Kavach chandra
[email protected]
Srivedant Kar
[email protected]