The student union of College of Vocational Studies organised Tatva'16, their annual fest from 9th to 11th March. On Day 1, Bailando-Western Dance competition organised by Zest- the Western Dance society of CVS was judged by Charlie Frost, a total of 13 teams took part in the competition. Misba Dance Crew of Guru Gobind Singh College of Commerce emerged as winners while Natya, GTBIT were the runner ups.
Other dance competitions included Groove Circle- solo dance competition and Berzerk- Street Dance Battle. Both the competitions were judged by Charlie Frost. Zorks, the street dance team of Trinity Institute of Professional Studies won the Street Dance competition. Manthan, the Fashion Society of CVS organised Aafroze- Fashiow Show Competition. The winners of the competition was DCAC and runner up was Dyal Singh College. Day 1 ended with EDM evening which was interrupted for a while out of security issues. Since DJ Carnivore could not continue with his performance, a Bollywood DJ ended the event.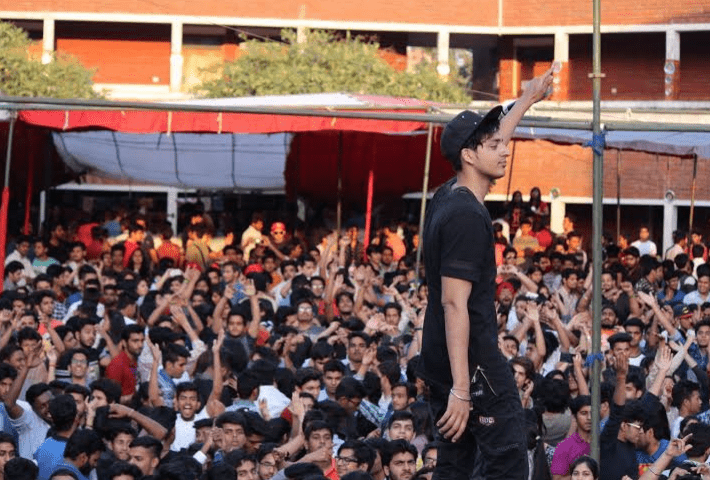 Day 2 began with Psycho Symphony, the Battle of Bands competition organised by Arpeggio, Music Society of CVS and judged by Siby Matthews. The winners of the competition were the Hans Raj Projekt, and runner up were Mufils, an independent collaboration of students from different colleges. The main event of Day 2 was Indian Ocean's performance, the crowd enjoyed the Indian classical-rock fusion music played by the band members and sang along with some of their most popular numbers like Bandey, Mann Kasturi etc.
The main event for the third day was Thespian- the Street Play Competition organised by Dramanomics, the Theatre Society of CVS. A total of 10 teams participated, out of which Kshitij, Gargi College and SRCC emerged as winners and runners-up respectively. Special mention was given to Shivaji College and the best performer award was given to Avikal Parashari from SRCC.
Shaastrarth- The Debating Society of CVS held it's first ever annual event- Alacrity'16. Witnessing a participation from 13 teams across Delhi University, the event was a huge success and we got to hear diverse views from various speakers on an interesting topic. The topic of the debate was, "Gender based stereotyping: Social Construct or Biological Imperative."
The top 3 positions were bagged by speakers from Gargi College, MBICEM and Lady Irwin College respectively. The best interjector went to a speaker from Dyal Singh (E).
Other minor events were conducted by Zephyr- The Photography Society, Aaghaz, the Women's Development Cell, and the Edge Squad. In a first, around 20 events took place in the fest, something that has never been attempted before.
Image Credits- Sahil Chauhan
Sudisha Misra